As her character famously said on "Girls," Lena Dunham is certainly "a" (or "the") voice of a generation — and that extends to everything from her boundary-pushing HBO series (with plenty of unconventional nudity) to her outspoken feminist philosophy and even her quirky, eccentric style. 
The daring actress and author, whose debut book, "Not That Kind of Girl," hits shelves Sept. 30, has victoriously shied away from the perfectly put-together looks of her Hollywood peers, opting for more alternative, playful picks: brightly-colored prints, graphic motifs, and girlish accents. That also goes for her hair, which she recently took from a brown bob to a chic, mod-ish blonde bowl cut.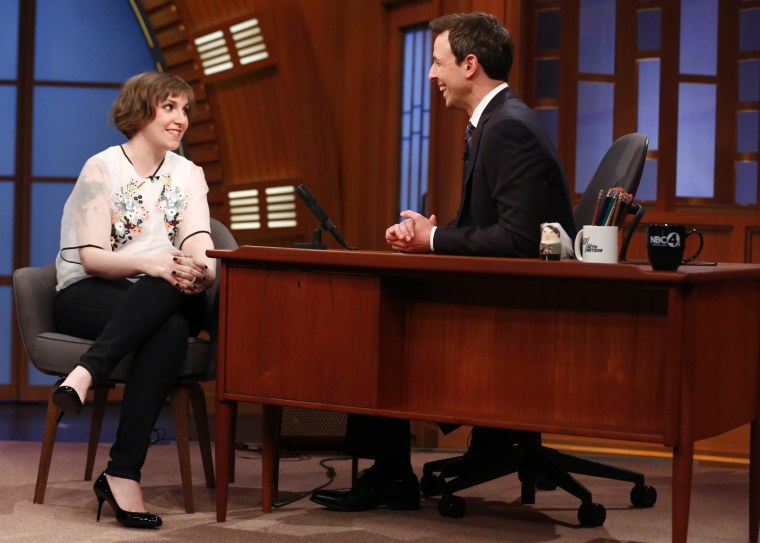 Her choices do, however, come with some risk. Dunham, 28, has landed on more than a few worst-dressed lists, and her Emmy ensemble this past year — a dessert-themed skirt and shirt outfit — had Twitter up in critical arms, as she was compared to Little Bo Peep, a frothy cake topper, and an '80s-themed Barbie. But that sort of thing certainly doesn't ruffle the writer's feathers.
"All I'm gonna say about my Emmy dress is that it looks like cake and feels like sweatpants," she tweeted.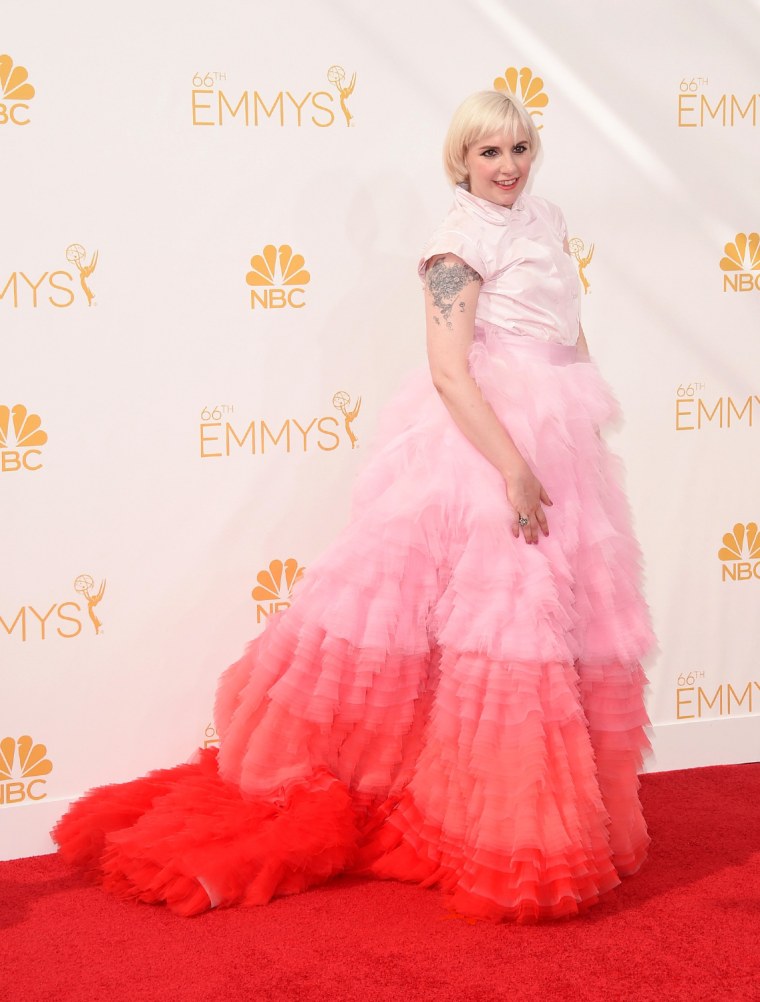 You can say one thing about this young trailblazer: rules really aren't her thing. But comfort and risks surely are. Check out some of our favorite looks: