Jamie Randolph has opinions. Lots of opinions! But normally, she keeps them flagged "private" on Facebook.
Fortunately, she has a friend who wanted to share one of her posts about stretch pants (aka "leggings"), so she let that pal send her usually-private video out into the world.
Where it went bananas: Jamie's thoughts on leggings and long shirts on Facebook has been viewed over 15 million times since it was posted Oct. 15 — which led TODAY's Kathie Lee Gifford and Hoda Kotb to invite her onto the show Monday for some more rants and thoughts!
MORE: This lady dishes out advice on legging-etiquette, and she is spot on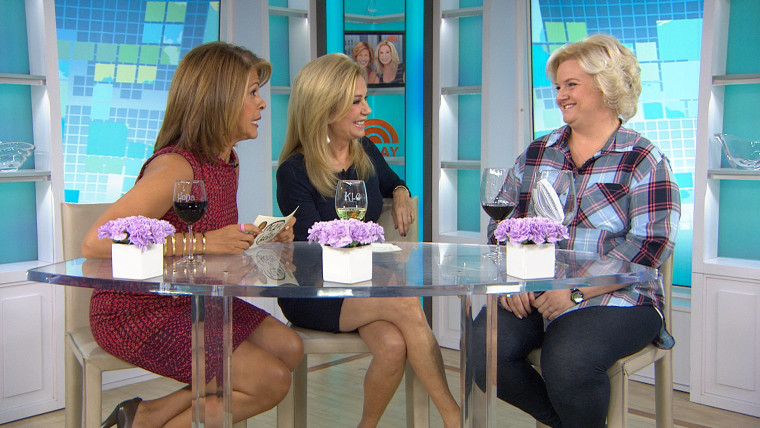 Here's a taste of what she shared:
On bringing toddlers to the Moonshine Festival
"It was like 2,012 degrees out there so the babies were sweating, screaming, squalling ... parents, I know you want to get your drink on, good for you, but Lord, leave them babies at home!" she said.
On reclining your seat on an airplane
"I'm OK with you reclining the seat. What I do not like is you kicking your feet up on the back of my seat or beside me. If you have to take your shoes off, please for the love of all things holy put on some clean, good fresh socks!" she said.
On making loud noises when you eat
"I have a sister and a nephew who do that and it is terrible! You should really work on that. I can't even handle the crunch, the sound, the smacking lips is the absolute worst."
Sorry to tell you, Jamie, but science says that may your problem, not theirs!