A legendary spot in the New York City skyline is lit up once again.
After a five-year hiatus, the historic Rainbow Room restaurant and event space atop 30 Rockefeller Plaza reopened in 2014, to a gorgeously renovated and reborn space worthy of its legacy. Now, it will house our happy TODAY Wedding couple at their reception!
RELATED: American says, 'I do!' Meet the winning couple of TODAY's Wedding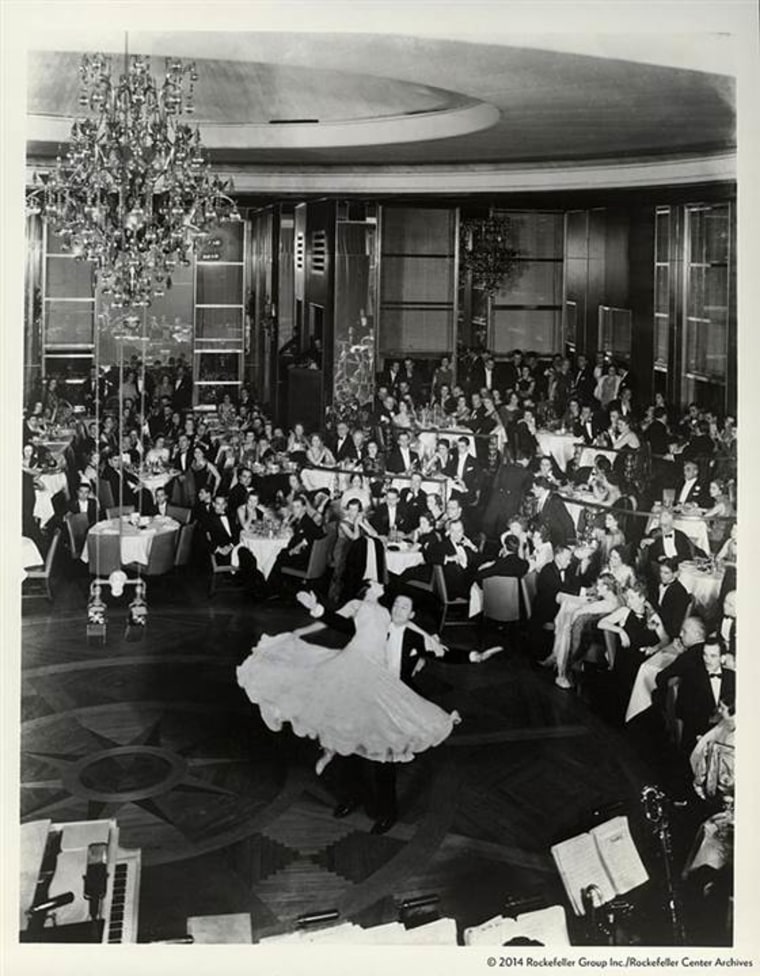 Originally opened during the Great Depression in 1934, the room hosted and toasted some of the city's and entertainment's finest. It served Noël Coward and Cole Porter on the day it opened. Brooke Astor, Muhammad Ali, Frank Sinatra, Elizabeth Taylor and Howard Hughes have all walked across the rotating dance floor, surrounded by the 24 double-height, floor-to-ceiling windows offering extensive views of Manhattan's skyline.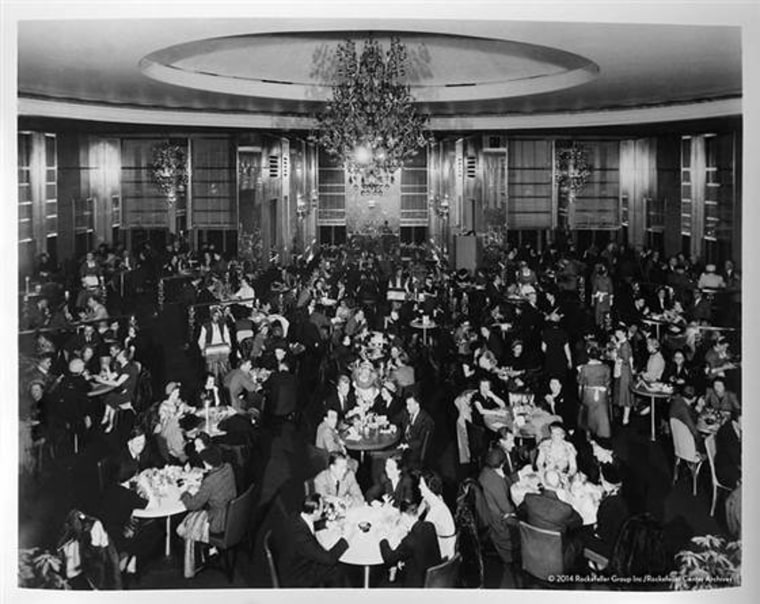 But by the '70s, the room that symbolized the ultimate in New York City glitz and glamour had grown shabby underneath the feet of tourists and businessmen. An update in the '80s brought back some of the old glitter and glam. However, its doors shuttered in 2009 following a landlord-tenant dispute.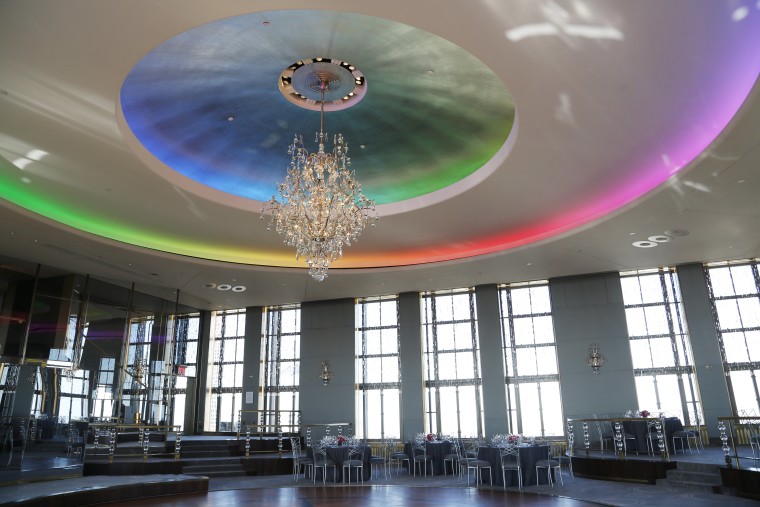 RELATED: Bar SixtyFive at the Rainbow Room creates custom cocktails for the TODAY Wedding
Now, building owners Tishman Speyer have brought back the classic for another spin on "Top of the Rock." Keeping in line with the landmark status the room received in 2012, all the site's historic details have been preserved and brought to life with new luster.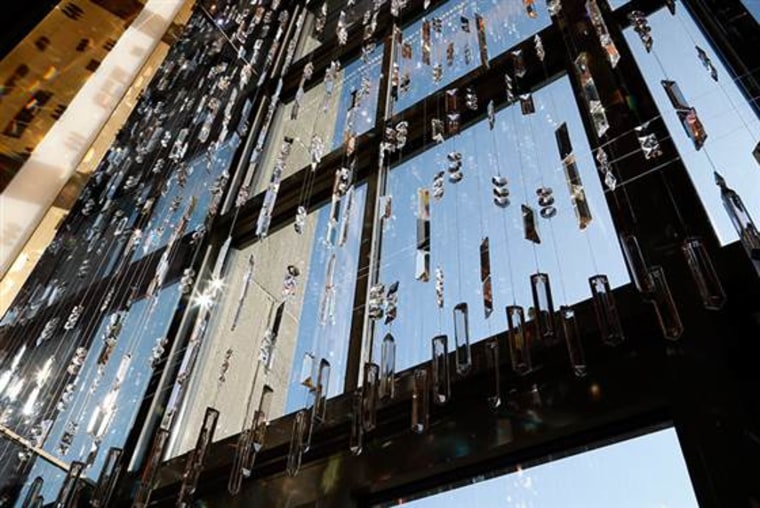 We can't wait to see what this historic venue will look like on Kaitlin and John's big day!