Almost three years after the death of her on-and-off-screen partner Cory Monteith, Lea Michele has honored him with a new tattoo.
It's a small and simple design, but it packs a lot of meaning for Michele. She captioned the photo "for my Quarterback" and, of course, Monteith played McKinley Titans quarterback Finn Hudson on "Glee."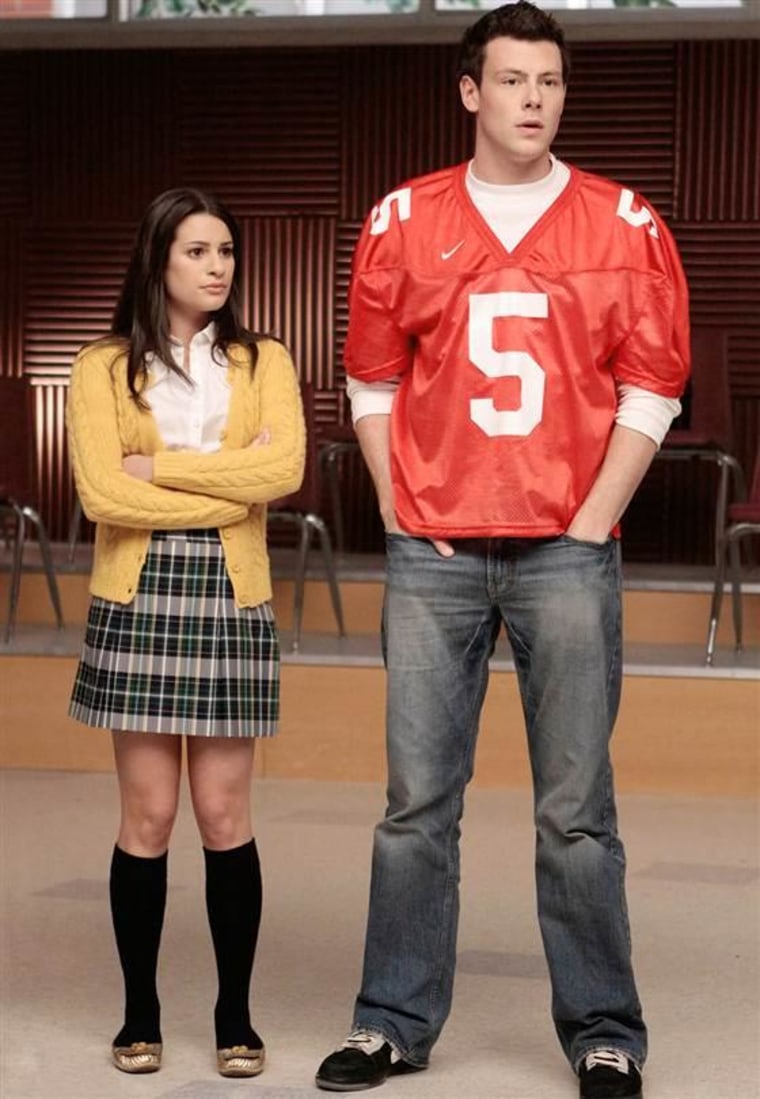 Last year, when leaving the "Glee" set for the last time, Michele tweeted a photo of her final memento from the show — the No. 5 jersey Monteith wore.
As for her latest tribute to Monteith, it wasn't the only memorial tattoo she got this week. Days ago, her grandmother died, and Michele celebrated her life with a tiny coffee cup tattooed on her finger.
The image may not say "grandma" to most people, but the actress explained why it applied so well to her beloved family member.
MORE: Lea Michele tweets sweet message in honor of Cory Monteith's birthday
"She wasn't your typical grandma," Michele wrote." She gave me my first cup of coffee when I was 8 years old. She said something inappropriate to every boyfriend I've ever had. She never made pie or knit me a sweater. But she was my grandma and I loved her."
Follow Ree Hines on Twitter.