When you're a new mom, having a cute but easy-to-style haircut is key — something Lauren Conrad knows all too well.
The "Hills" alum recently chopped off several inches of her blond strands, posting a shot of the blunt cut on Instagram with a simple caption of the scissors emoji.
Fans were shocked to see Conrad lose so many inches, mostly because we've gotten so used to seeing her with long, flowing locks.
But when Conrad revealed the reason behind the dramatic change, it made total sense.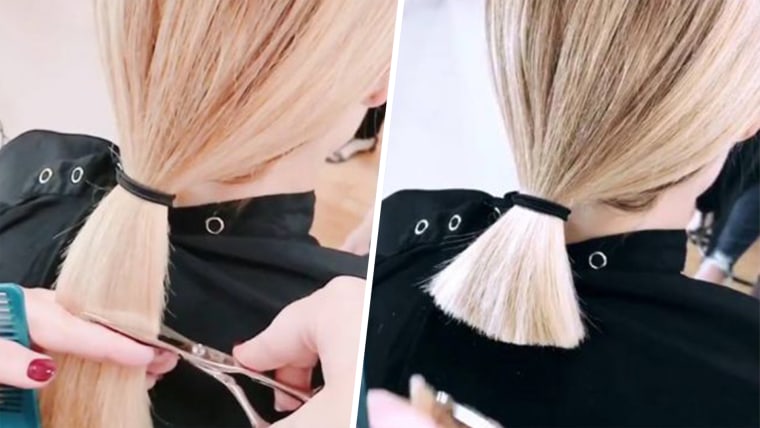 "Honestly, it's more of a time-saver," Conrad told People. "I have to blow dry my hair while my son is napping and it doesn't always last that long, so less hair is less time. I don't have time for a lot of hair."
But this isn't the fashion and lifestyle mogul's first short cut. Back in 2014, she shared a photo of a fresh bob from her go-to stylist, Kristin Ess, who also gave Conrad her most recent chop.
And last month, she showed off the pretty top knot that Ess gave her for a photo shoot. Ess showed off Conrad's recent chin-length 'do with a pretty half-up, half-down style, proving how versatile short hair can be.
"Kristin doesn't do mom cuts," Conrad told People. "She cuts moms' hair. But I don't think she wants me to call any haircut she does a mom cut."
Conrad is obviously one of the most stylish moms around, and we can't wait to see more of her new 'do!