Laura Dern won her first Academy Award at the 2020 Oscars on Sunday — and she celebrated by wearing a favorite black dress.
Dern accepted the award for best supporting actress for her role in "Marriage Story" in a pale pink and black Armani gown, but then slipped into a chic, sleeveless column dress to kick up her heels at the Vanity Fair Oscars Party.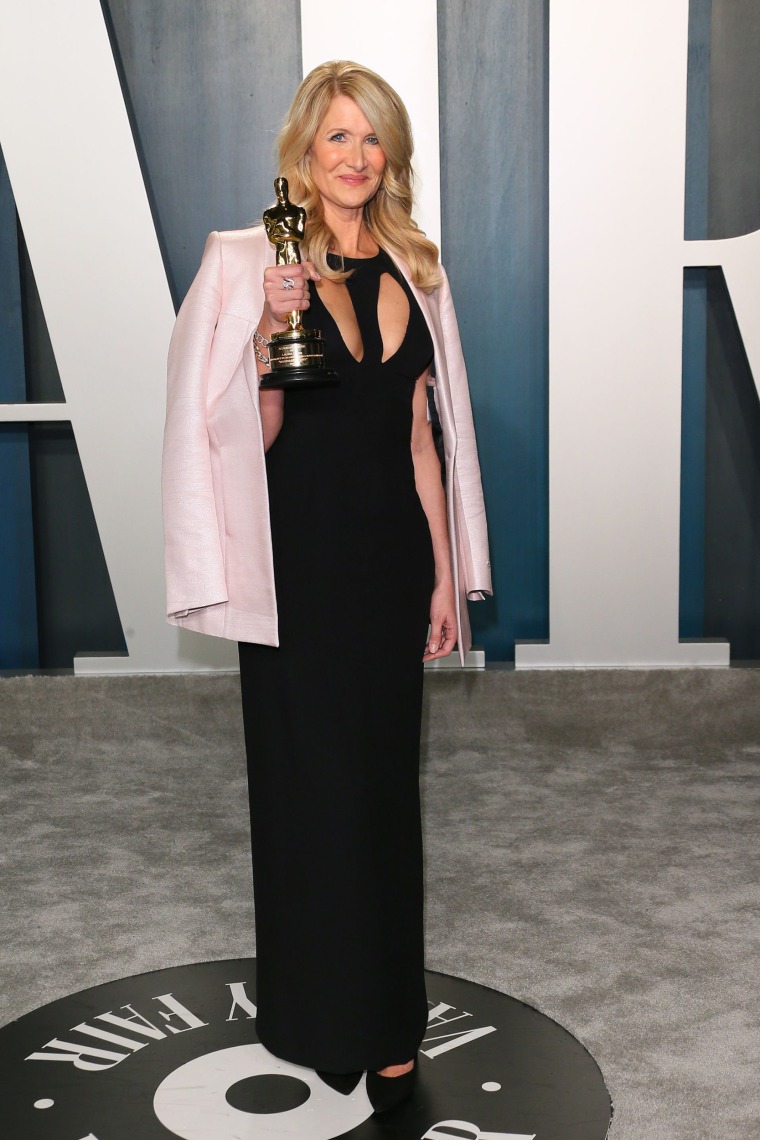 Keeping with her color scheme for the evening, Dern paired her beloved LBD with a pale pink blazer and hoop earrings.
The 53-year-old has worn the same slinky dress at a handful of events over the past 25 years. One eagle-eyed fan made a note of Dern's fashionable recycling on Twitter.
"Laura Dern has worn this dress since I became a fan in the 90s! We love a sustainable queen!" the fan gushed.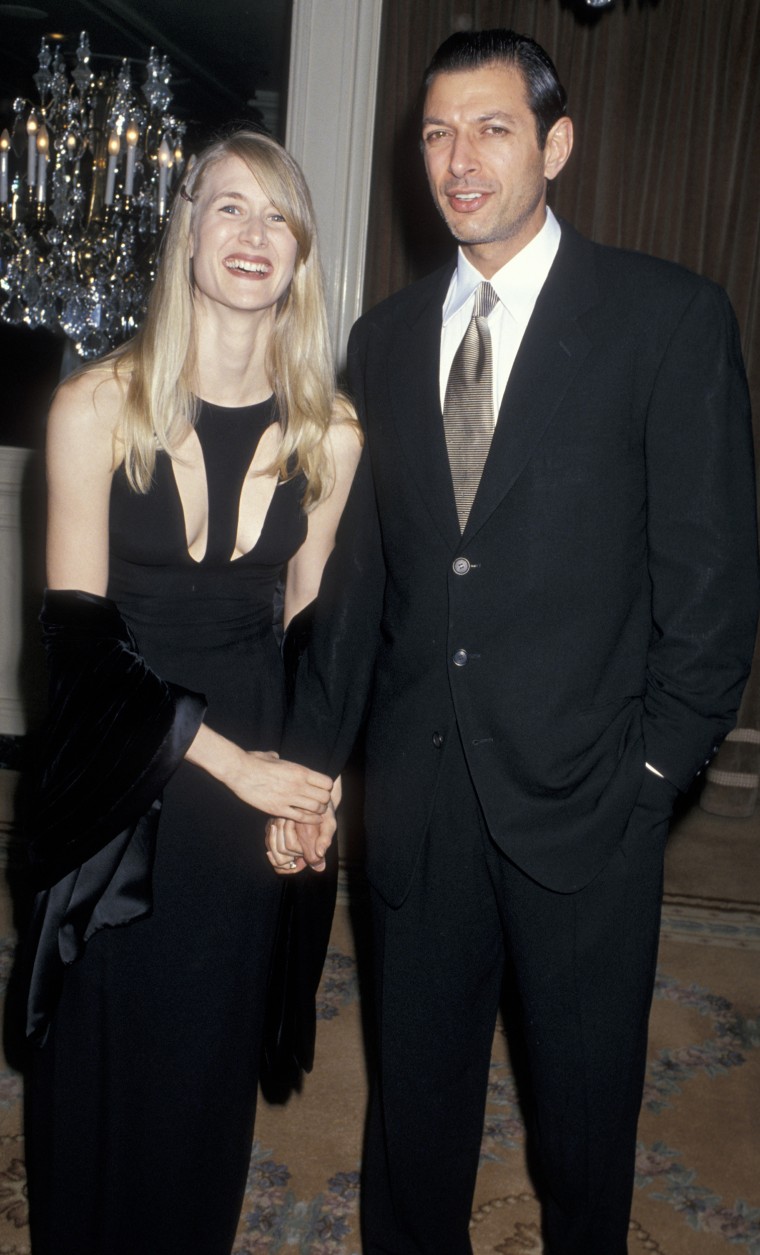 The "Big Little Lies" star was first spotted in the dress on the arm of then-boyfriend Jeff Goldblum at the Sheba Humanitarian Awards Gala honoring Whoopi Goldberg in January 1995. Dern wore her blond hair long and straight, pinning one side back with a kicky barrette.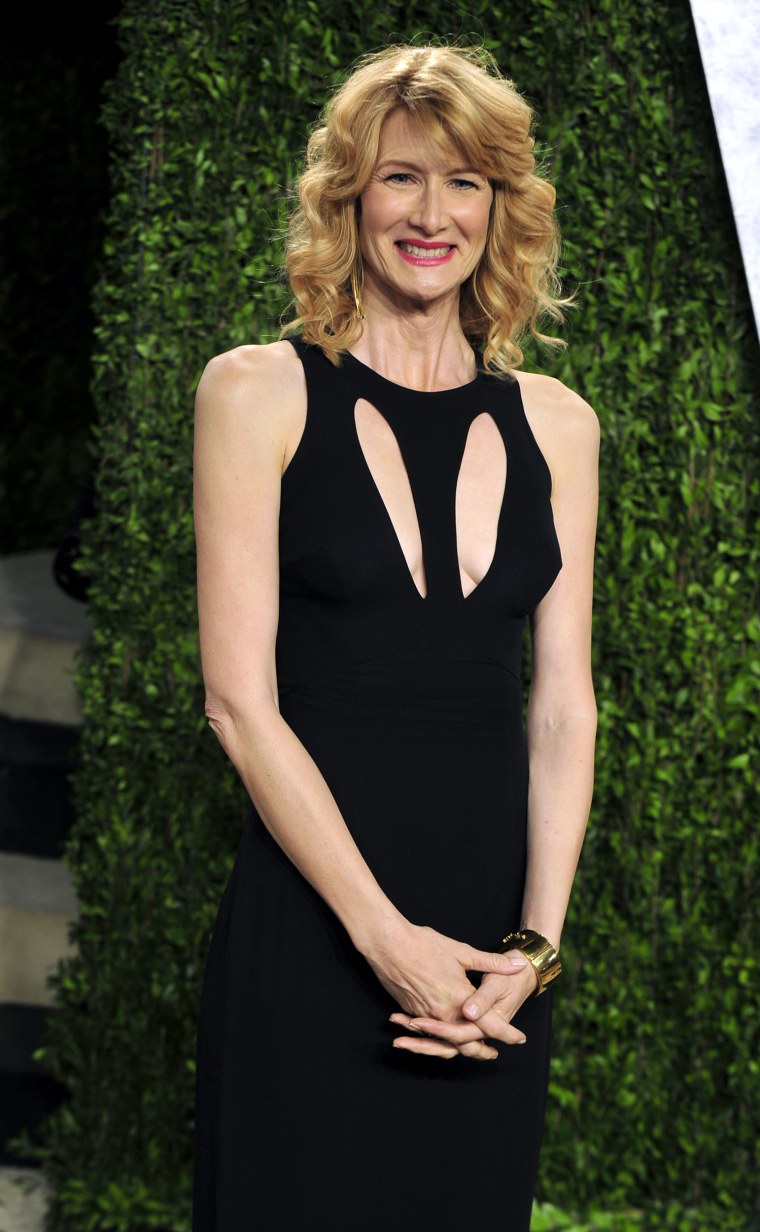 The actress, whose parents are Hollywood legends Bruce Dern and Diane Ladd, later rewore the elegant dress to the Vanity Fair Oscar Party in 2013. She paired it with a chunky metal bracelet and drop earrings.
Dern's win on Sunday happened on her third Oscar nomination — and it was the third time she's been spotted in her favorite black dress. Third time's a charm? Definitely!