Whether you're an '80s girl who loved the cartoon or a new fan from the movie, "Jem and the Holograms" is bound to be a top Halloween costume this year.
That's why TODAY.com asked Mary Kilmek, the movie's makeup artist, and Soyon An, the costume designer, for expert tips on how to really nail the look. "Showtime, Synergy!"
Makeup
What you'll need:
Hot pink makeup
Glitter
Lip gloss
What you'll do:
1. From the center of your eye, draw a short line below your lash line with the hot pink makeup. A saturated eye shadow should work well.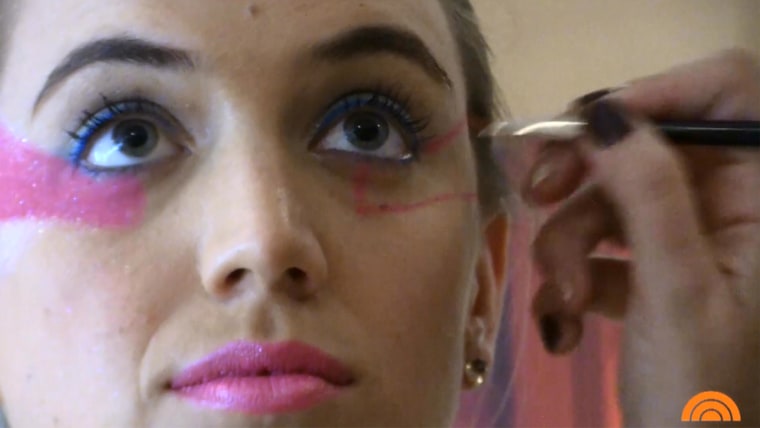 2. At the corner of the eye, use the same makeup to draw a straight line out to your hair.
3. Fill it in!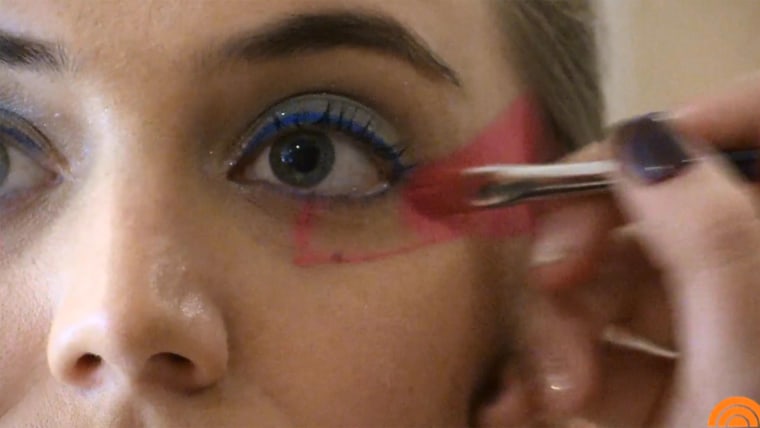 4. Use tape to section off just below your cheekbones. This will serve as protection for the rest of your face from the glitter.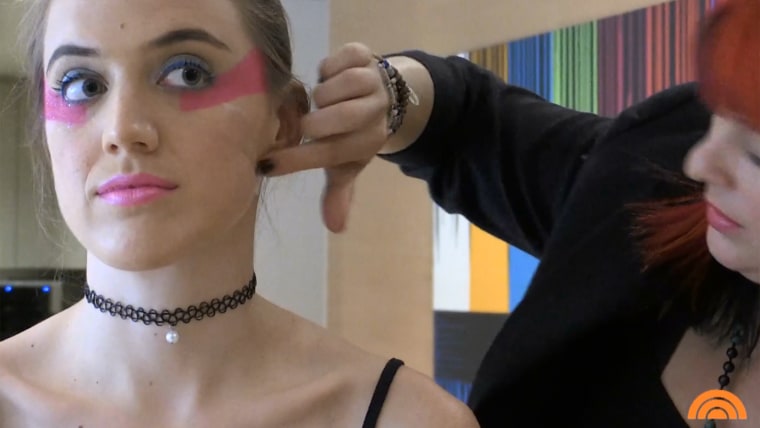 5. Dab glitter over pink area and down to the tape, but not past it.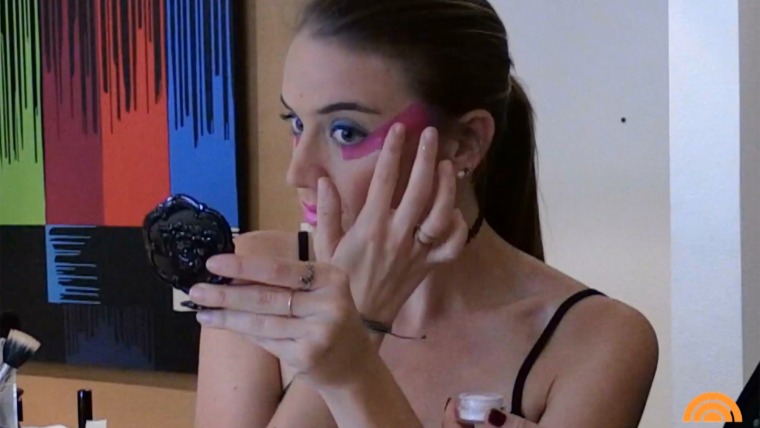 6. Add some shiny lip gloss and you're good to go!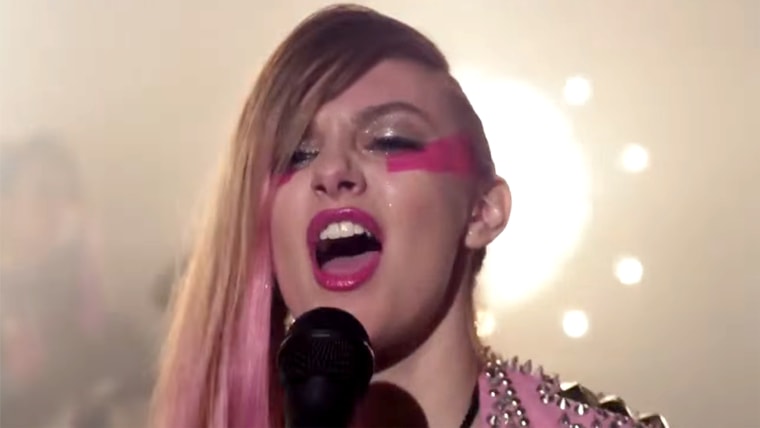 Costume
What you'll need:
Thigh-high boots
Fringe
Leather jacket
What you'll do:
1. Have fun! Luckily, these rocker-chic items are very trendy for fall, so just mix and match to your hearts desire. Pro tip: Adding a touch of pink never hurt!