Throwing together a last-minute Halloween costume can be exhausting – especially for those of us who like to procrastinate. I mean, how original can any costume be when it comes in a plastic bag? The best way to ensure you'll stand out is to do it yourself.
Therein lies the problem though, right? DIY usually means days of sewing and gluing. The exact opposite of an eleventh hour solution.
That's why we've gathered some fantastic Halloween makeup ideas that don't require anything except some lipstick, eyeliner, and face paint. Don't worry, these aren't your standard green-face witch or oh-so-tired cat whiskers. Nope, we rounded up some of our favorite, fresh Halloween makeup tips from Pinterest. Keep reading to find your costume now.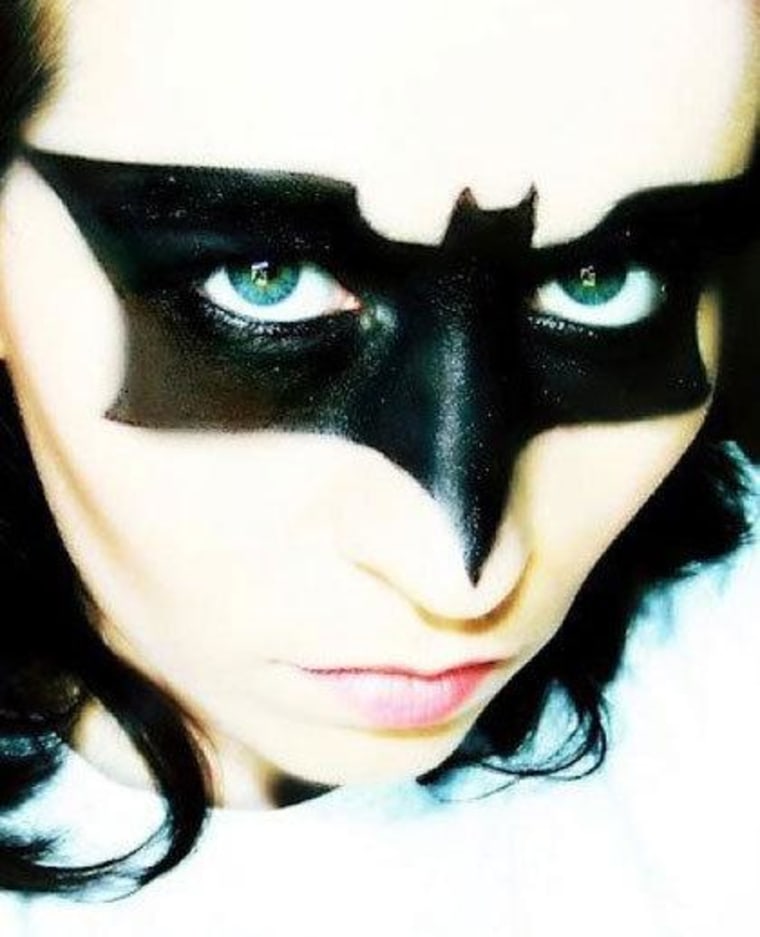 Batman
This handcrafted mask is way more comfortable than its heavy, rubber counterpart. Not only does the iconic symbol obviously identify that you are indeed Batman – even if you're not donning the long cap or rubber onesie – but you only need one item to create it: black face paint.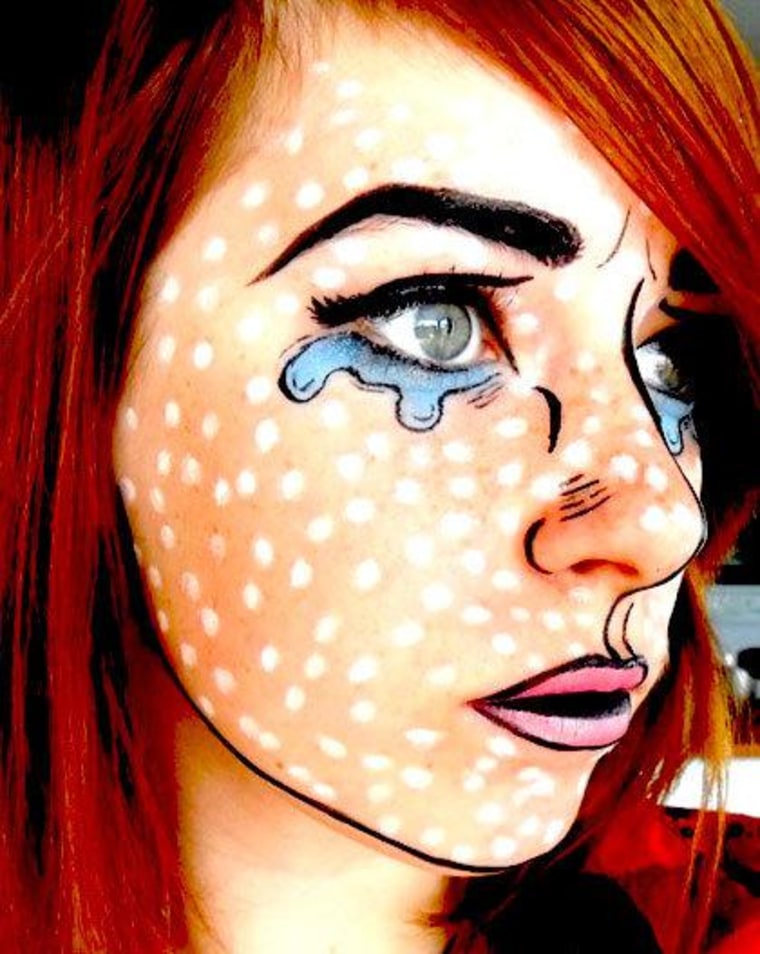 Pop art
Here's an ideal quick pick for all you artsy folks: create a Litchenstein masterpiece on your face. To keep the look really authentic, add giant blue tears under your eyes and act really lovelorn – lots of sighs and eyelash batting – to complete the emo effect.
Dia de los Muertos
If you're a makeup pro, we've got the ultimate challenge for you. How about trying your hand at creating a Day of the Dead skull? The good news is there are no rules to this look, you can add as many colors, stitches, and flowers as you want. Although this effect will probably take some time, the pay-off is that everyone will be in such awe of your makeup skills, no one will notice the lack of costume from the neck down.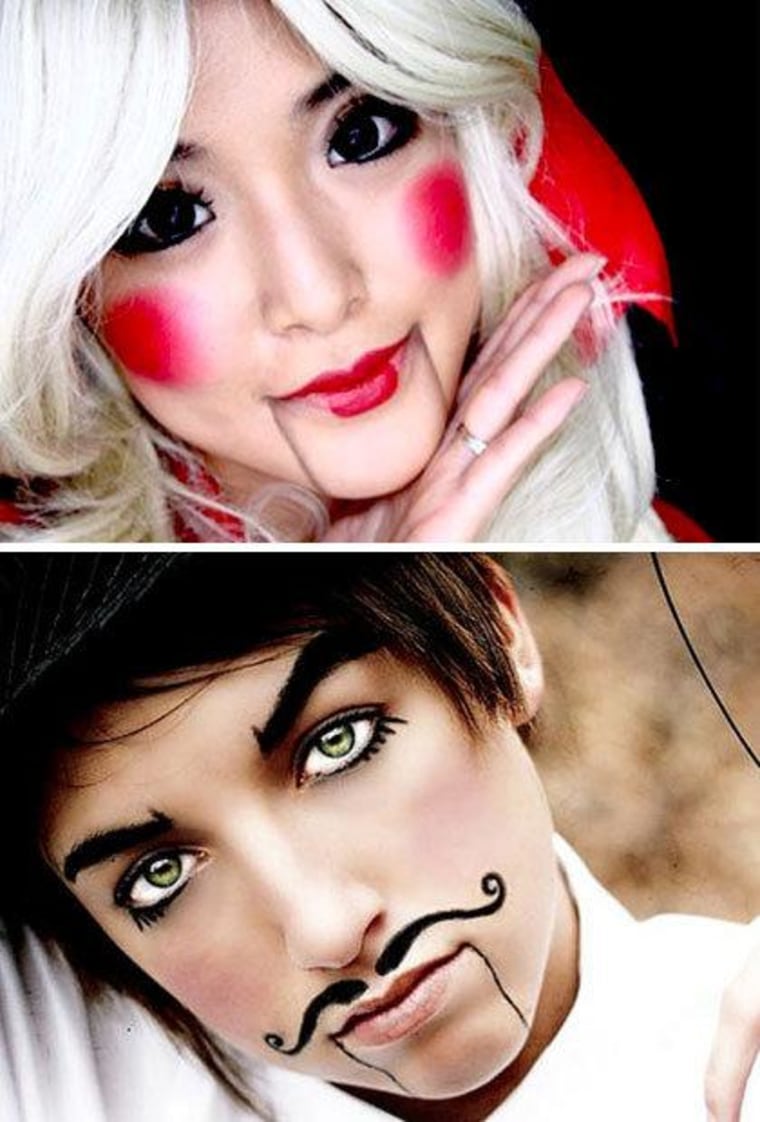 Doll & puppet
Here's a look that takes less than 30 minutes. The real trick is boost your cheek flush by layering on a rosey tint into two neat circles and drawing two lines on your chin to represent the drop-jaw. Dolls can also add freckles and doe-like eyes (waterline with lots of white liner!). Pinocchio impersonators should go for overstated facial hair – in this case a cute mustache worked perfectly.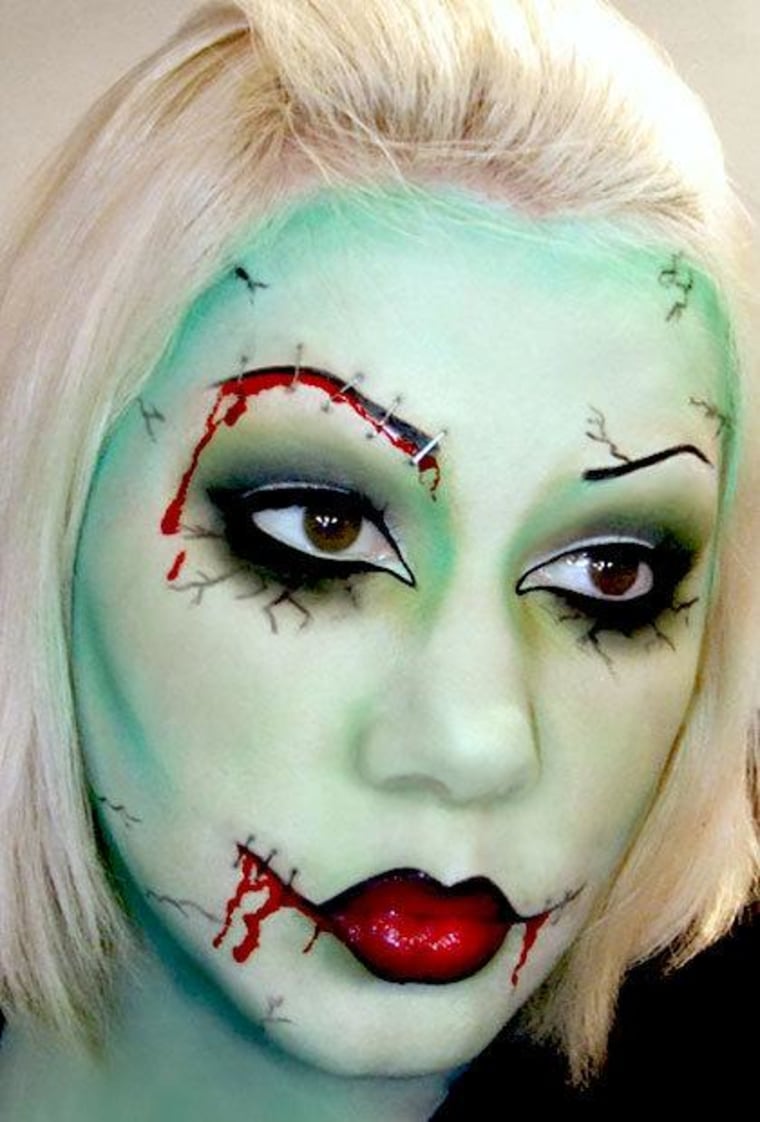 Zombie
There is a delicate balance to pulling off a zombie look that is creepy without being too grotesque. Update the standard white face paint with a ghoulish Frankenstein green or a corpse-like gray color. Then, add a few blue veins, exaggerated raccoon eyes, a dash of fake blood here and there, and boom – you're the walking dead. Although a dark lipstick works, you can also try a chalky gray hue, as well.
Now that your costume is locked down, decorate your fingertips with one of these Bewitching Halloween Manicures.
More from TotalBeauty.com:
Behind the scenes at the Bang Bar
We tried it: The best makeup on Pinterest