In an inspiring new ad from plus-size retailer Lane Bryant, women's bodies are being celebrated for their varying sizes and abilities — a message that we can all get excited about.
Models Ashley Graham, Precious Lee, Tara Lynn, Denise Bidot and Georgia Pratt helped bring the idea to life in the 30-second spot dubbed #ThisBody, which showcases body acceptance at its finest.
In the black-and-white ad, the models are heard repeating "This body..." and then declaring all the remarkable thing their bodies — or any body, for that matter — can do, no matter the size.
They're seen boxing, breastfeeding, stretching and more, all while proudly showing off their curves.
"This body is made for proving them wrong," Lee says at one point.
RELATED: 'Perfection doesn't exist': Lane Bryant aims to redefine sexy in #ImNoAngel ads
"It's made for being bold, powerful and sexy," says Graham, a Sports Illustrated Swimsuit cover girl.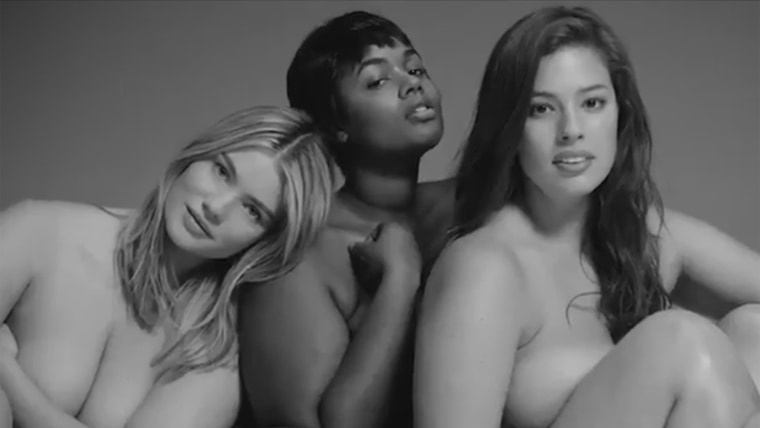 That message is more than evident in the striking lingerie ad, which the retailer claimed TV networks "didn't want you to see."
Lane Bryant, which has been working to change the conversation on body-positivity, hopes to empower every woman through its message that beauty comes in more than one shape.
RELATED: Plus-size model makes history with Sports Illustrated Swimsuit Edition ad
"We want our target customer, the industry, and the world in general to conclude that it's obvious, it's self-evident, that all women are beautiful and should be seen and celebrated," CEO Linda Heasley told Refinery29.