Lady Gaga just gave her Little Monsters another exciting reason to visit Las Vegas.
The "Born This Way" singer just launched her very own style exhibit, Haus of Gaga/Las Vegas, and it looks just as fabulous as she is.
The 33-year-old, who's in the midst of her "Enigma" residency at the Park MGM hotel, is known for outfits that push the boundaries. Now she's giving fans an up close view of some of her most memorable styles — like that unforgettable meat dress by Franc Fernandez.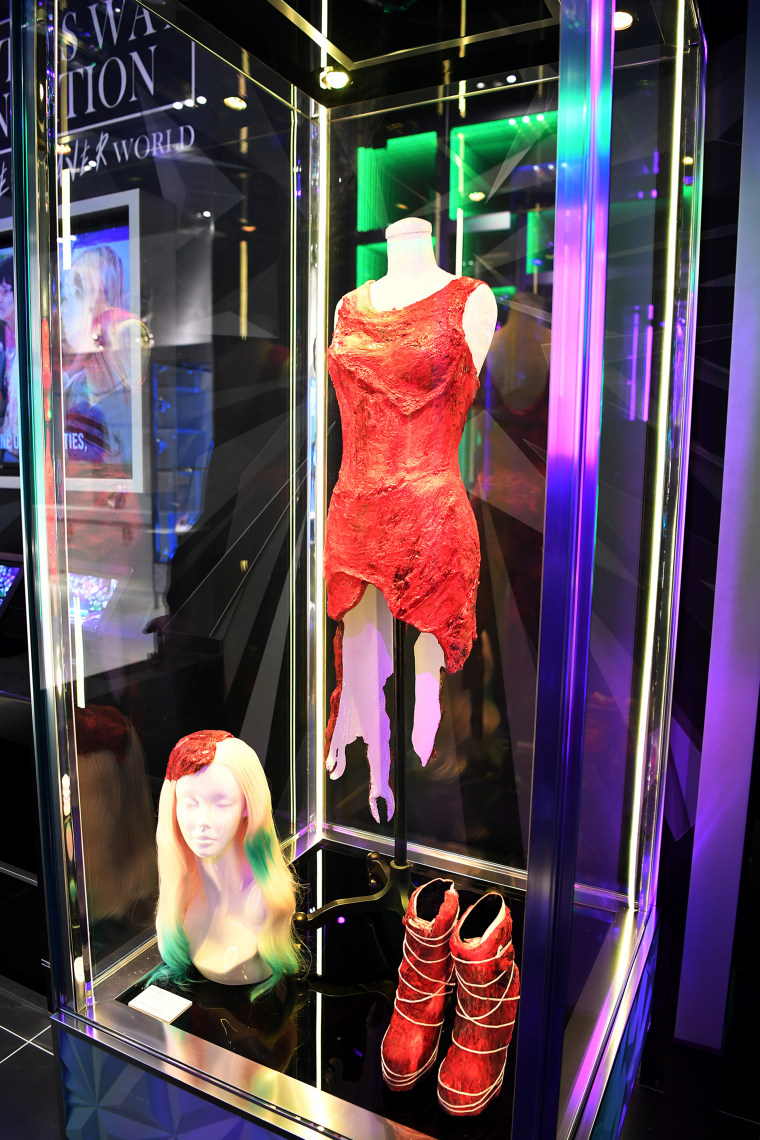 Longtime Lady Gaga collaborator and fashion director Nicola Formichetti told TODAY Style the iconic dress is actually his favorite piece in the exhibit.
"Not only was it fun to see it come to life, but it was a look that made a huge splash on the entertainment and fashion worlds. We even beef jerky'd it to preserve it," he said.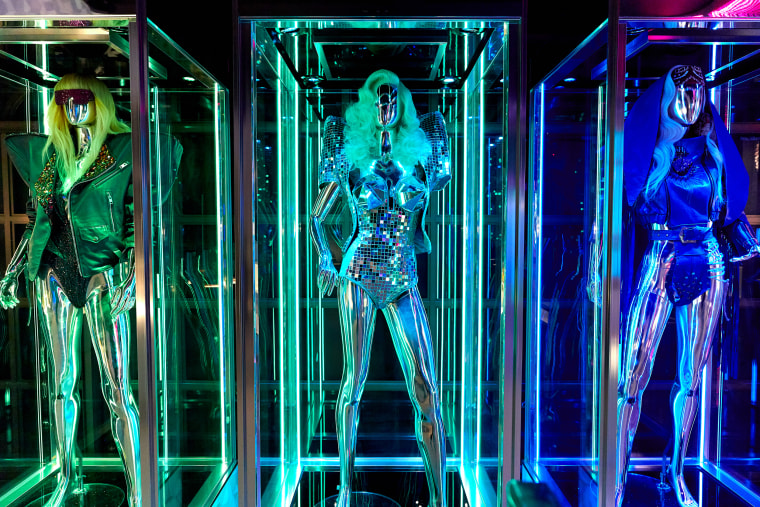 Also located at the Park MGM, the exhibit is open to the public and "transports visitors through the history and vision of the Haus of Gaga," aka the nickname for her creative team. Doors open each day at 12 p.m. and admission is free. As of now, it's a permanent exhibition at the hotel.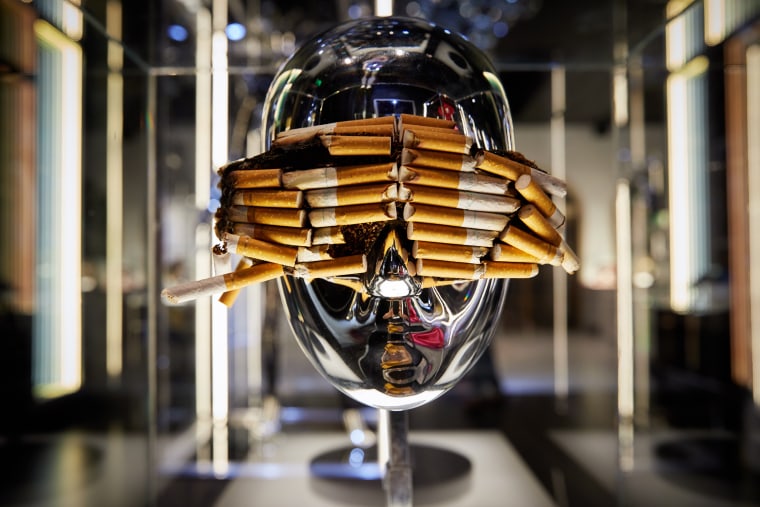 Formichetti curated each look and has been working with Gaga for months to create a space Little Monsters would love.
"This space is first and foremost for the fans, so we wanted to make sure their favorite looks were included. Little Monsters are obsessed with the cigarette shades from the 'Telephone' music video, so we made sure those are part of the experience. I also DM'd some superfans to get their thoughts," he said.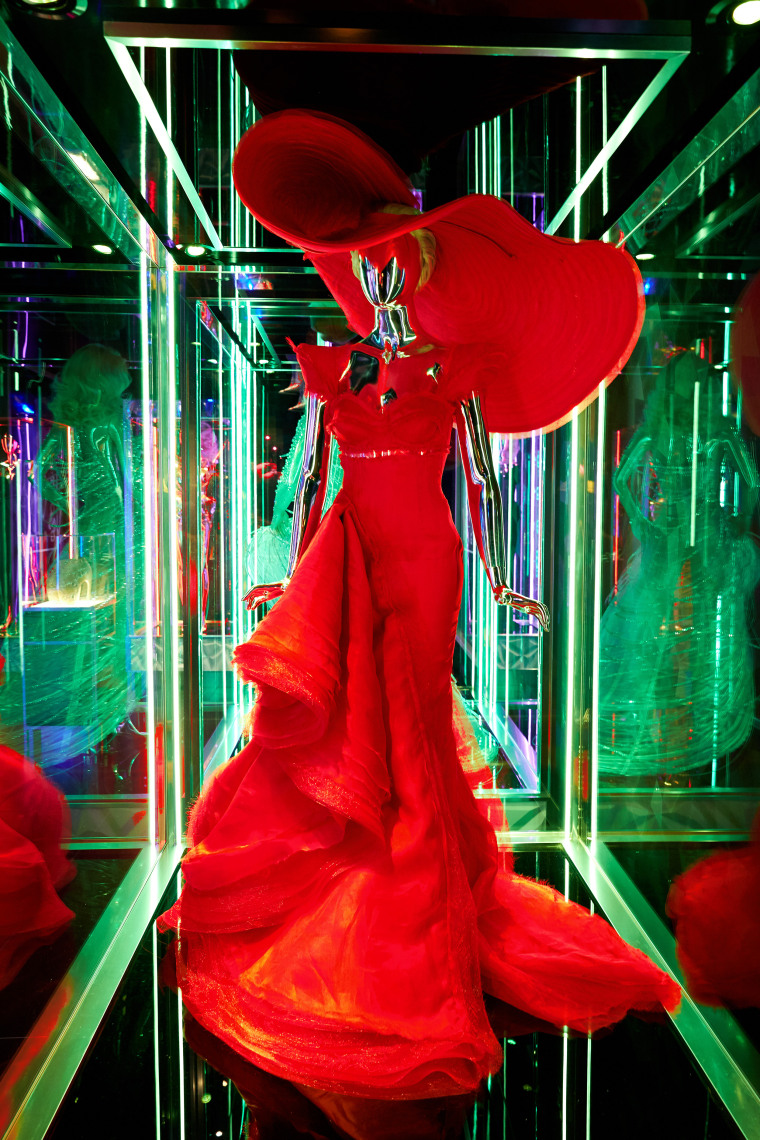 The idea was to create a retrospect of the singer's work thus far.
"We really wanted the space to reflect the entirety of Gaga's career up until this point, so we made sure to include a range of iconic looks that have appeared in everything from her music videos to red carpet moments," he said.
Aside from the meat dress and cigarette shades, fans can also get an up close view of the bodysuits from Gaga's 2017 Super Bowl performance, this year's Met Gala ensemble, the living dress from her Monster Ball 2.0 tour and plenty of recognizable wigs.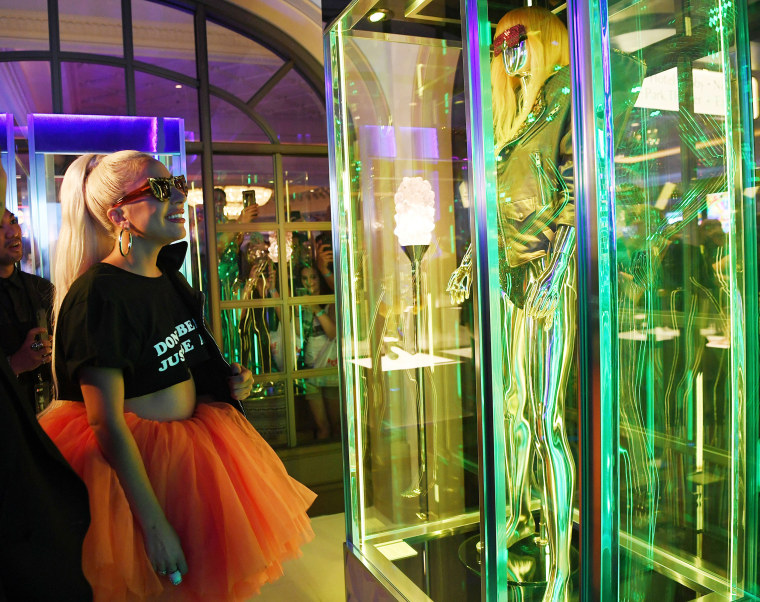 To celebrate the opening of the stylish exhibit, Gaga herself made an appearance, decked out in a black crop top with the phrase "Don't be a drag, just be a queen," a popular lyric from her megahit "Born This Way."
While taking in the stunning styles, fans will also have the opportunity to purchase T-shirts or custom leather jackets, and donate to the singer's Born This Way Foundation, an organization that supports the mental health of young people.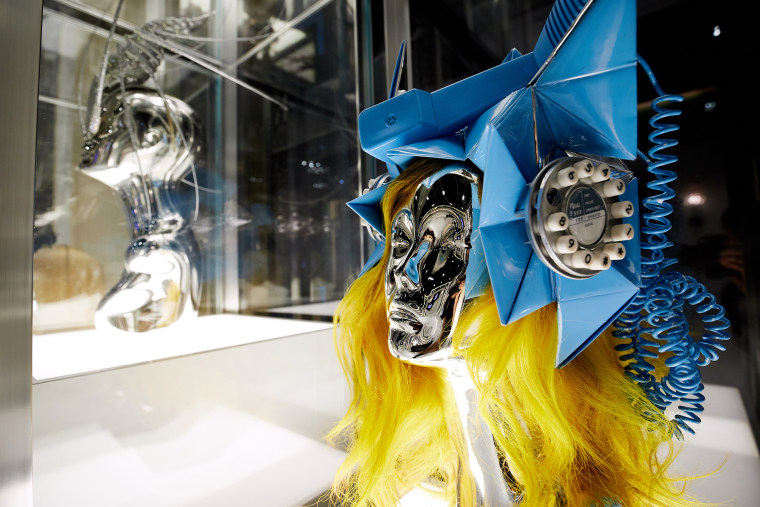 We have a feeling lots of Little Monsters will be heading to Las Vegas soon!