We're so used to seeing her caked in makeup and in some crazy getup, it's almost shocking to see how, well, normal Lady Gaga looks, just as she is.
For the October issue of Harper's Bazaar, pop music's most flamboyant figure posed (almost) totally barefaced. "Whether I'm wearing lots of makeup or no makeup, I'm always the same person inside," she told the mag. "I think what has been lovely about my relationship with the public is that they expect something unexpected from me."
She also told the mag about running around naked with her babysitter as a "free-spirited" child, and about her Bikram yoga habit, admitting, "I keep in shape by working hard."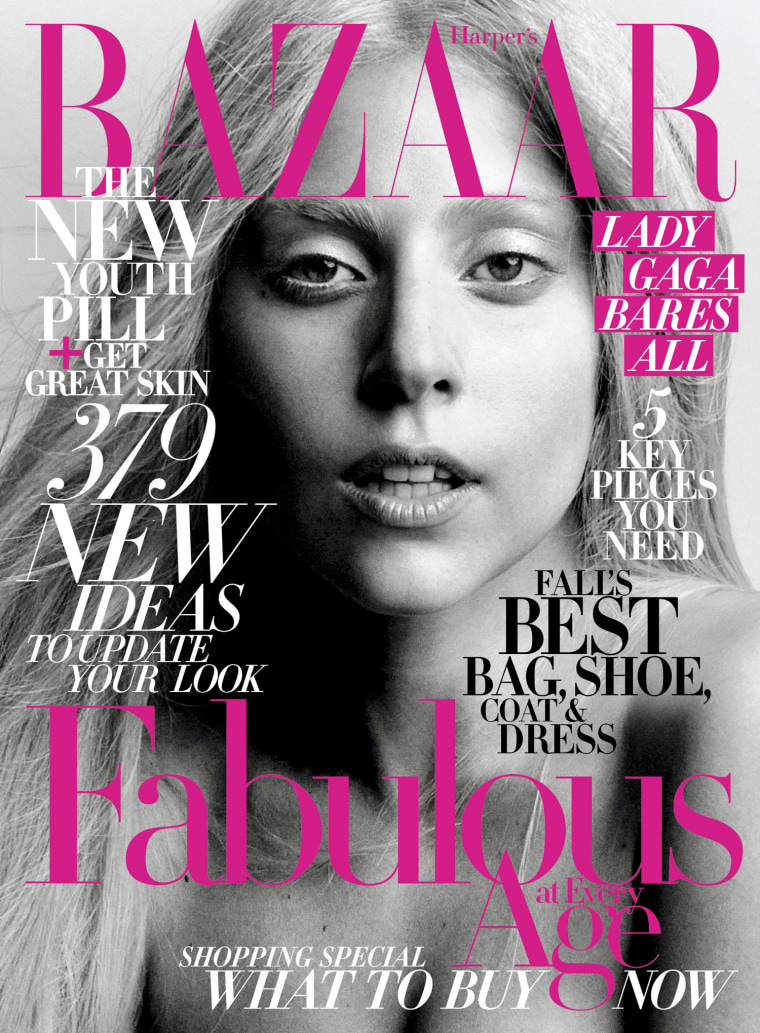 The issue is available Sept. 27. For the full story and more photos, go to http://www.harpersbazaar.com/ladygaga.
More in Style:  
Rihanna ruffles animal activists' feathers
Kathie Lee and Hoda's fans go makeup-free
Paper eyelashes: Cool or creepy?