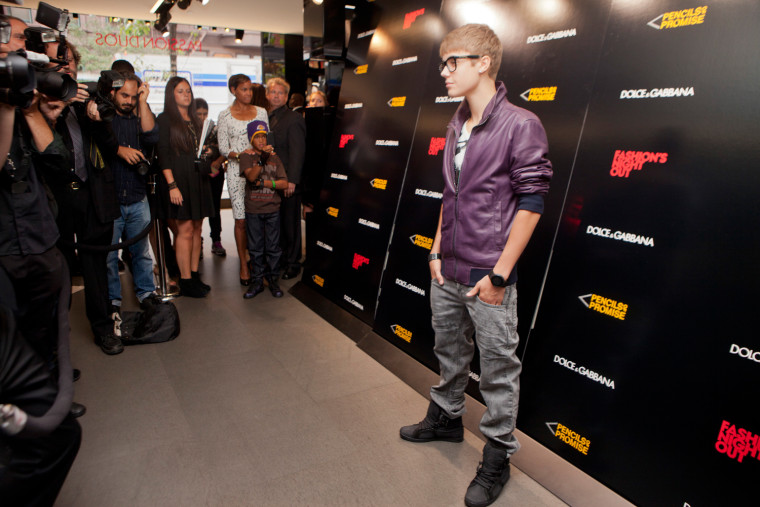 You've got to hand it to Justin Bieber. Because he is an object of feverish affection for teenage girls the world over (and thus the nemesis of all teenage boys), Bieber's every utterance comes under furious scrutiny by his fawning female fans and venomous detractors alike.
What badass moxie, then, to tell CTV News in a recent interview that he's not disinclined to occasionally wear women's jeans. "I've worn women's jeans before because they fit me," the cherubic teen idol said. "It's not a trend; it's just, whatever works, works." Pretty gutsy, right?
Of course, the Biebs can get away with this blithe brand of bravado because – hey, he's Justin Bieber, and you're not! Even if the guy decides to start wearing a Viking helmet and a lobster bib, he's still going to be the center of the universe for your average high school cheerleader. He's reached a level of celebrity where any sartorial choice he makes will probably be accepted, if not lionized.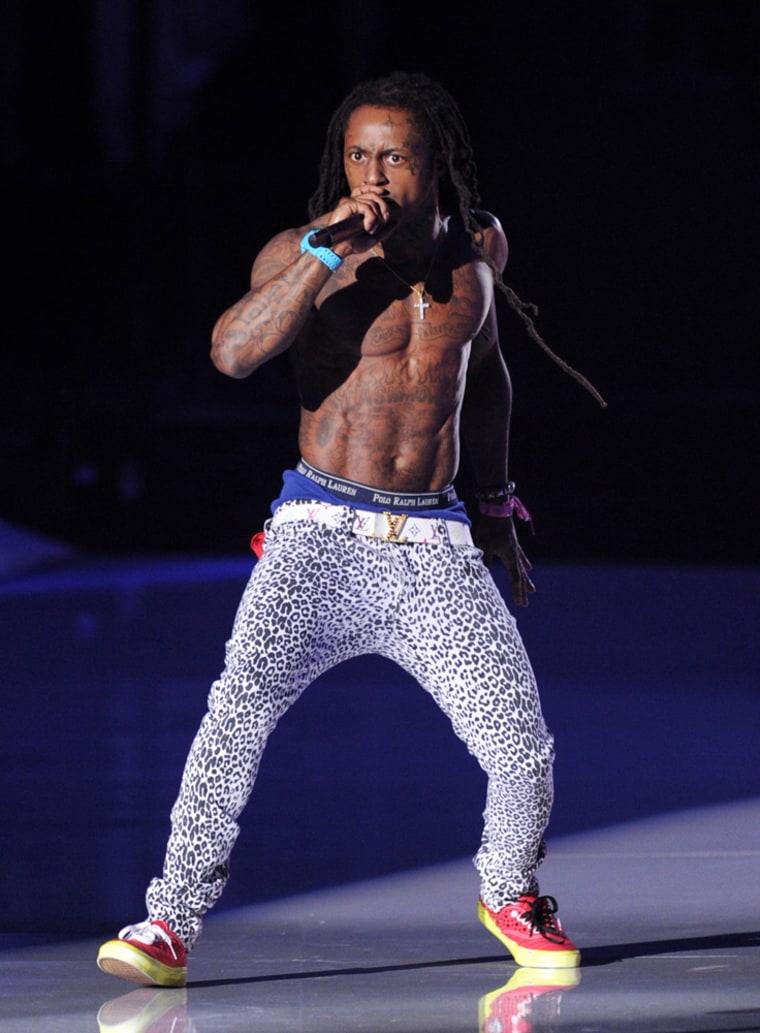 But it's not just Justin Bieber. In recent weeks, the concept of men wearing women's pants got a serious shot in the arm from rapper Lil Wayne, who sported a fetching, leopard-printed pair of women's jeggings during his performance at MTV's Video Music Awards. Wayne may be a bit eccentric, but he has massive street cred.
Of course, if guys want to really push the envelope, they can follow the example of fashion trendsetter Marc Jacobs. Never mind women's pants: The storied designer told Racked this week that he quite enjoys wearing skirts, moving recently from kilts to full-on Prada pencil skirts. "I like to do the things that make me feel good, and that make me feel happy, that don't hurt other people," Jacobs said.
While pencil skirts may be a bit of a bold leap for the average male, do you think women's pants look good on men? Guys, would you rock a pair of women's jeans? 
Related Links
Michelle Williams used padding to embody Marilyn Monroe
Supermodel Coco Rocha: You won't catch me wearing sweatpants in public