Kristen Stewart hit the red carpet for the premiere of her new film "Personal Shopper" Tuesday night, but her short brown 'do didn't.
The actress debuted a dramatic new look: blond and buzzed — and still beautiful.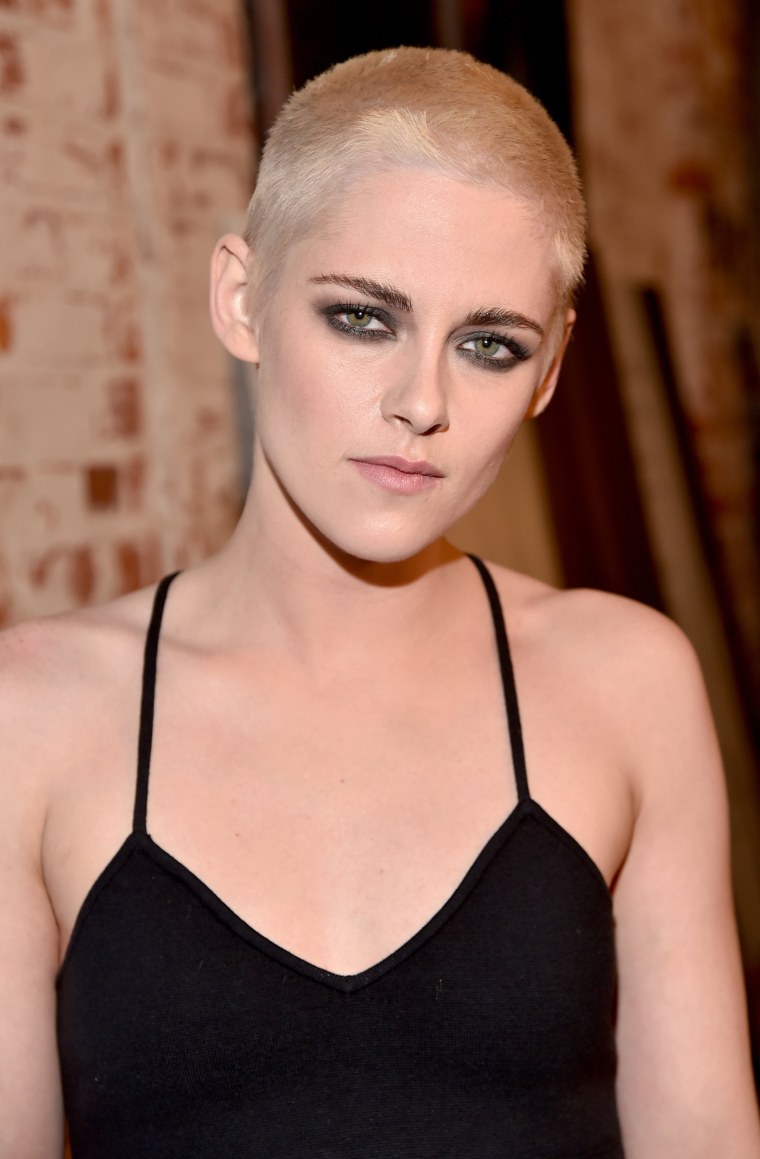 The 26-year-old's close-cropped platinum hair and soft-and-subtle makeup was a complete transformation from how she looked at another IFC Films event just one day earlier.
"What a difference a day makes," Stewart's makeup artist Jillian Dempsey wrote alongside a photo of the new cut on Instagram. She also called the look "so punk."
RELATED: Katy Perry gets a post-breakup pixie haircut that hits us like a wrecking ball
So why did the Stewart go from being a dark and sultry brunette to bright and edgy blonde?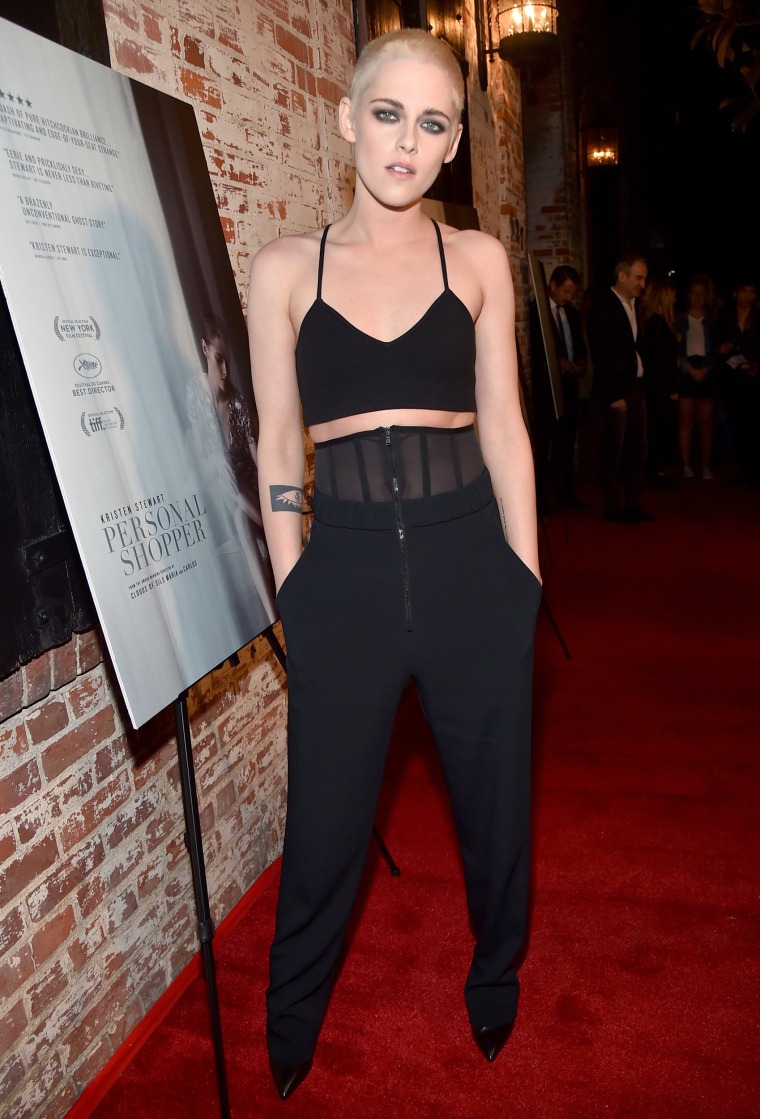 No big surprise here. The cut and color are reportedly for a new role. The busy star starts filming her next big-screen project, a thriller called "Underwater," later this month.
WATCH: Emma Watson's hair evolution through the years
Of course, Stewart's no stranger to transformations like this. In fact, she showed off beach-blond locks right here on TODAY last fall, and she even shared the simple reason behind her makeover.
"I'm constantly preserving my physicality and staying neutral in order to be able to fit the roles, to be able to do anything," she said. But at the time, she was enjoying a bit of a break. "I was like, 'You know what? I can do whatever I want.'"
And so she did.