The fruits (and vegetables) of Kristen Stewart's labors are paying off as the actress is as busy as ever and covers the September issue of ELLE magazine. Inside, she stars in a photo spread shot in a grocery store.
It's a tad more high end than, say, "Real Housewives of Forks, Washington," for the former star of the "Twilight" franchise. Stewart is decked out mostly in colorful offerings from Chanel as she poses near the produce and the peanut butter at Fields Market in West Hills, California.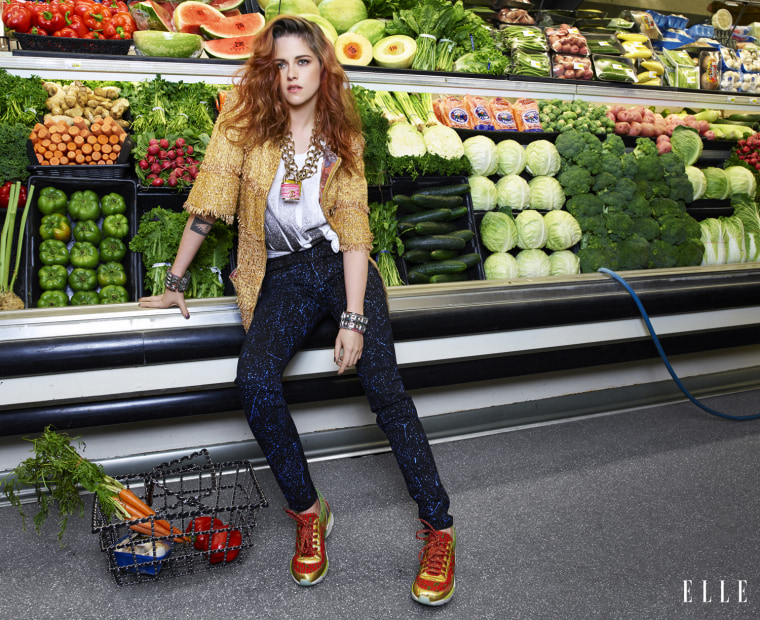 A food metaphor even makes its way into Stewart's description of how she's let her career evolve naturally.
"Never at any point have I sat down and plotted how I should proceed from here on," Stewart, 24, said. "As soon as you start thinking about your career as a trajectory — like, as if you're going to miss out on some wave or momentum — then you're never doing anything for yourself anyway. Then you're truly, actually, specifically working for the public. You're turning yourself into a bag of chips."
Nothing's better with chips than a peanut butter and jelly sandwich, right? Stewart takes product placement to a new level among the Jif, Skippy, Welch's and Smuckers in an image where her Chanel ensemble is even reminiscent of Wonder Bread packaging. Mom! We're hungry!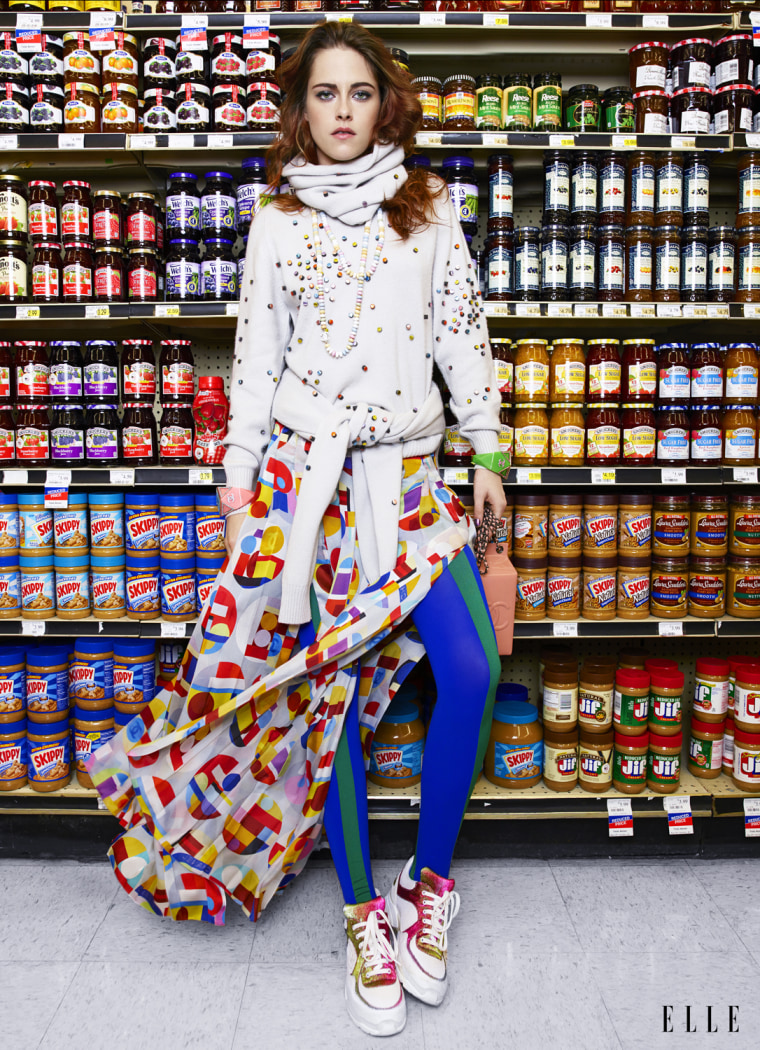 If a nut allergy or aversion to white bread is keeping you out of that particular aisle, follow Stewart over to shop for juice and soda, where her cart is loaded with, among other things, some orange Crush.
And since millions of fans crush on Stewart and her every move, she'll probably be photographed again, leaving the grocery store. Not that she'd be happy about it.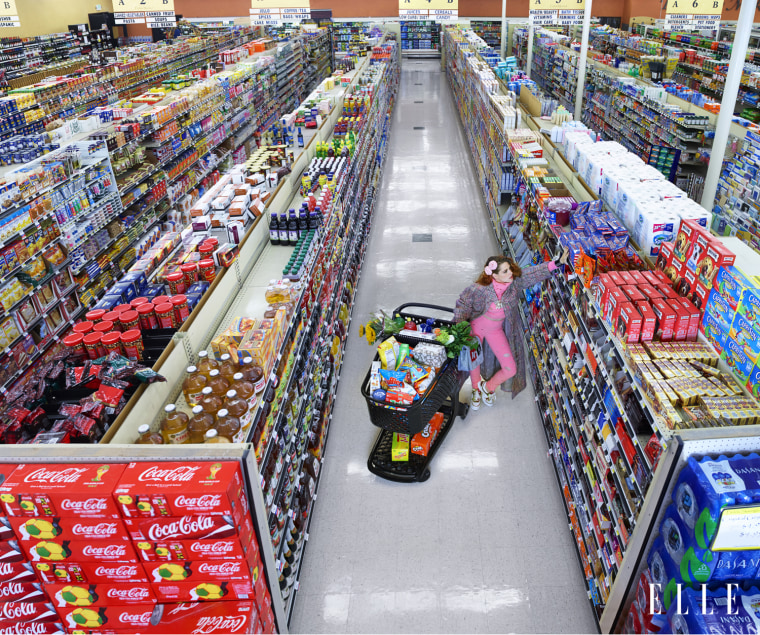 "Now I feel like if I smiled for a paparazzi photo — not that I ever would — that's exactly what people would be desecrating me for," Stewart said. "They'd be like, 'now you're going to give it up, now you're a sellout.' Like, OK. What do you want? What would you like?"
The September issue of ELLE is the magazine's biggest ever, and largest of any title ever published by Hearst, according to a news release. It hits newsstands on Aug. 19.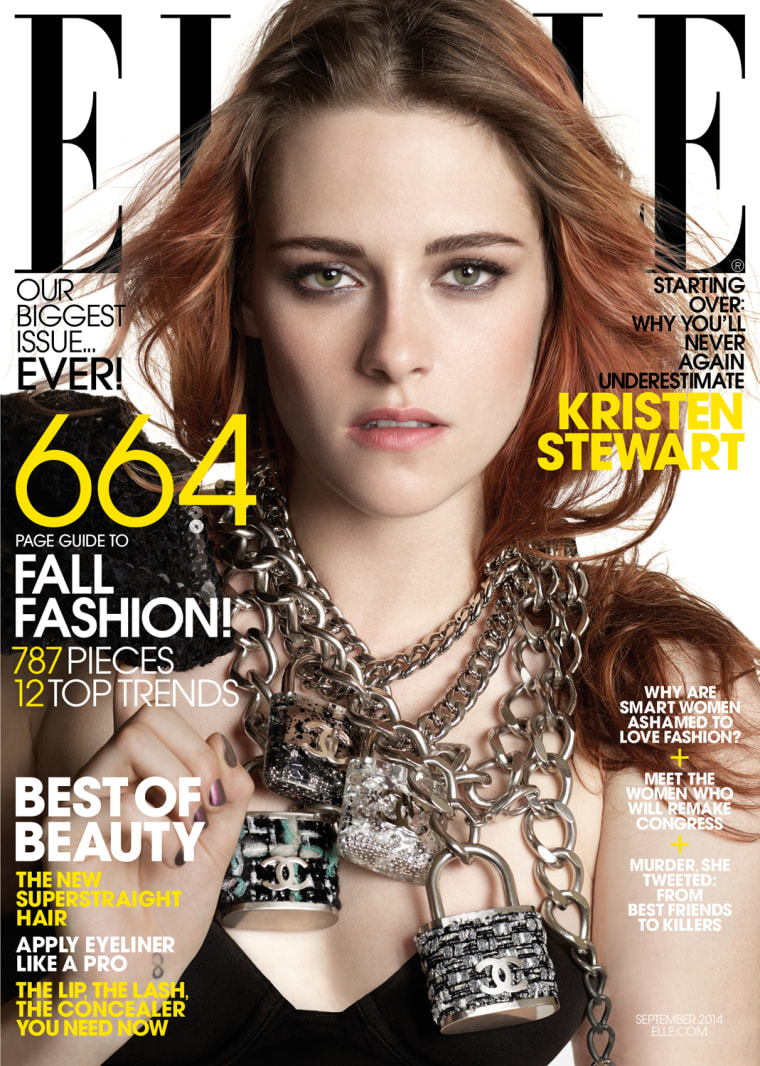 Follow Kurt Schlosser on Google+