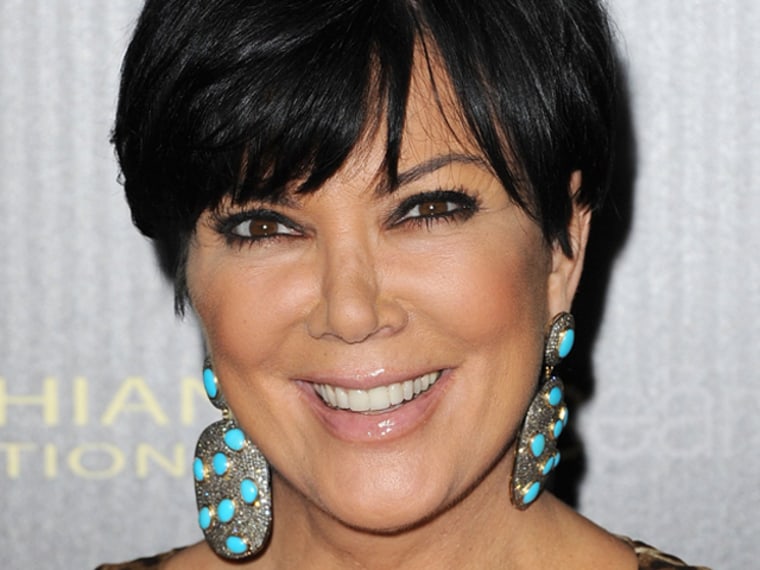 Kris Jenner, matriarch of the Kardashian clan, wears several hats: celebrity mom, entertainment manager, businesswoman, wedding-pusher... and now, fashion designer. Kris revealed The Kris Jenner Kollection on QVC last night, during Fashion's Night Out, live from New York. The contemporary line, which features Kardashian-staples such as leopoard prints, includes fun and affordable apparel (everything's under $140!). We caught up with the busy mom to find out more:
What inspired you to start your own fashion line?
I was very involved with the business process when the girls were creating their line for QVC, K-Dash by Kardashian. It inspired me to do a collection that represented the busy woman on-the-go, designing clothes that you could transition from day to night.
Are you at all worried (or secretly excited) your QVC line might compete against the Kardashian for Sears collection?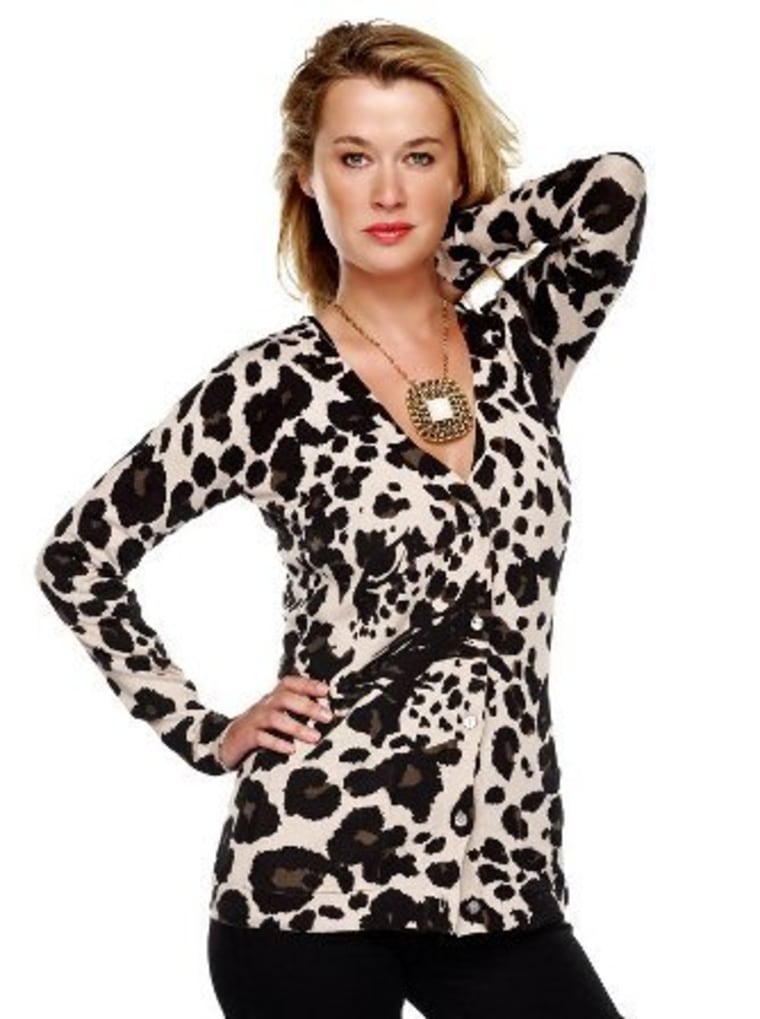 My QVC Collection stands on its own. I feel, if anything, it will be friendly, healthy competition. But our styles are so different that there are so many choices for everyone.
What's one fashion trend we likely won't catch you in?
You will never catch me in shorts!
Who's your celebrity style icon?
I love the classic simplicity of Audrey Hepburn or Grace Kelly. Jackie Onassis was always stylish and put together.
In a recent episode of "Keeping up with the Kardashians," you had an emotional moment in which you "didn't feel comfortable" shopping with your daughters in Bora Bora. Is it often hard to keep up with your daughters' wardrobes?
No. They have their own style and motivate and inspire me to be creative with mine.
What are your must-have beauty products?
Frownies, mascara, lipgloss and sunglasses!
What are the most rewarding and most challenging parts of being a celebrity mom?
The most rewarding aspect of being a "mom-ager" is getting to be a part of my family's everyday lives. I think it brings us closer.  The challenge is to understand there is a line between being a business manager and a mom, and making sure we don't cross or blur that line.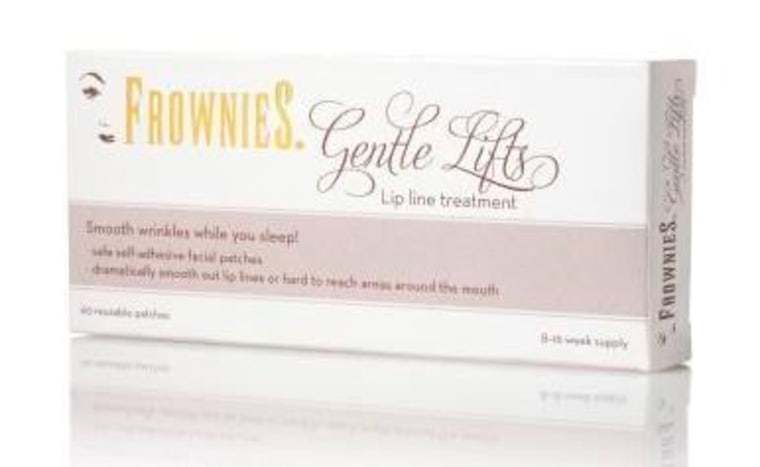 What's it like being a grandmother?
I love being a grandma to Mason! He is the best baby and I love spending time with him and spoiling him. I have so much fun playing with him. It keeps me young!
Your homemade music video from 1985 — "I Love My Friends" — recently went viral, with the Internet calling it a "hidden gem" and "the best Kardashian-related thing." It's truly adorable. Were you surprised by the attention it got?
That video was hilarious! I totally had forgotten about it. I made it for my birthday as a thank you to all my friends for being so amazing! Many of whom I am still friends with to this day. Such a great memory!
More: Kim Kardashian reveals her 'godsend' for psoriasis
Inside the Kardashians' amazing closets
High fashion at low prices - coming to a mall (or website) near you