Like daughter, like mother!
Kris Jenner took a page from her daughter Kim's book and went platinum blond for the new year. She showed off her new, white-hot pixie cut on Instagram.
"January 2nd back at work here we go!!!" the Kardashian-Jenner matriarch captioned the photo, along with the hashtag #MotherDaughterTuesday.
With her gorgeous hair and soft, glam makeup, Jenner was practically the spitting image of her daughter, Kim Kardashian West (they do, after all, share the same hairstylist and makeup artist).
Jenner also rocked a blond pixie back in October 2017, though that sleek 'do was most likely a wig. Maybe it was a good dry run for this more permanent look.
She posed with what we're guessing is the same blond wig in November for this sweet mother-and-daughter pic.
With several of her daughters lightening their hair, it's no wonder Jenner was inspired to try out life on the blond side!
Kim Kardashian West went blond last year, and though she recently experimented with blue hair, it looks like she was back to icy platinum by the new year.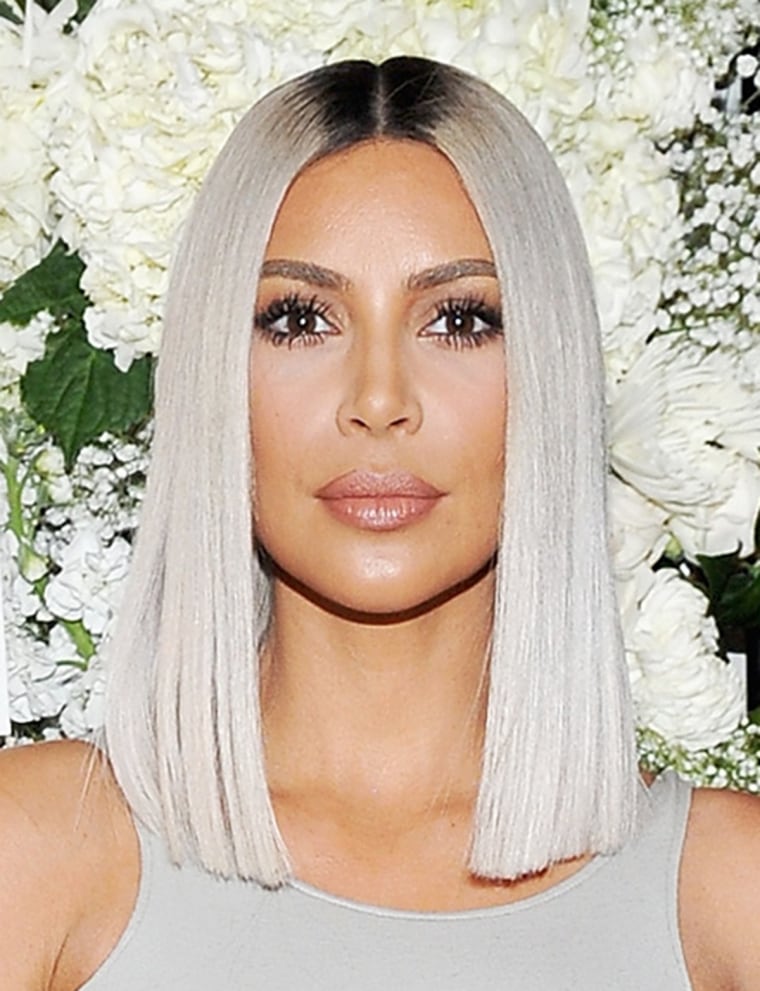 Kim's younger sister, Khloe Kardashian, who is currently expecting her first child, has also been looking radiant in bleached-blond waves.
Meanwhile, Jenner's youngest daughter, Kylie Jenner, also recently stepped out with gorgeous, platinum strands, although she is back to a darker shade for now.
Jenner and her daughters may have been born brunette, but blond clearly runs in the family. We think they all look stunning!