There's footwear, and then there's feet you can wear.
Princess Caroline of Monaco proved this to be true when she showed up at a recent fundraising fête for Monaco's new national museum wearing pumps that were designed to look like feet with red painted toenails.
The "Pedicure" shoes were part of the Celine Spring/Summer 2013 collection, and were the talk of Mercedes Benz Fashion Week 2012 when they made their debut. It's not the first time toes-on-shoes appeared on the runway: the 2009 Commes Des Garçons men's collection featured a "trompe l'oeil" loafer, which is French for an art technique that uses an optical illusion to make something one-dimensional appear to be three dimensional. Though the "trompe l'oeil" term has been used to describe the Princess' kooky kicks, the name is a bit misleading as their anatomical nature is very much 3D.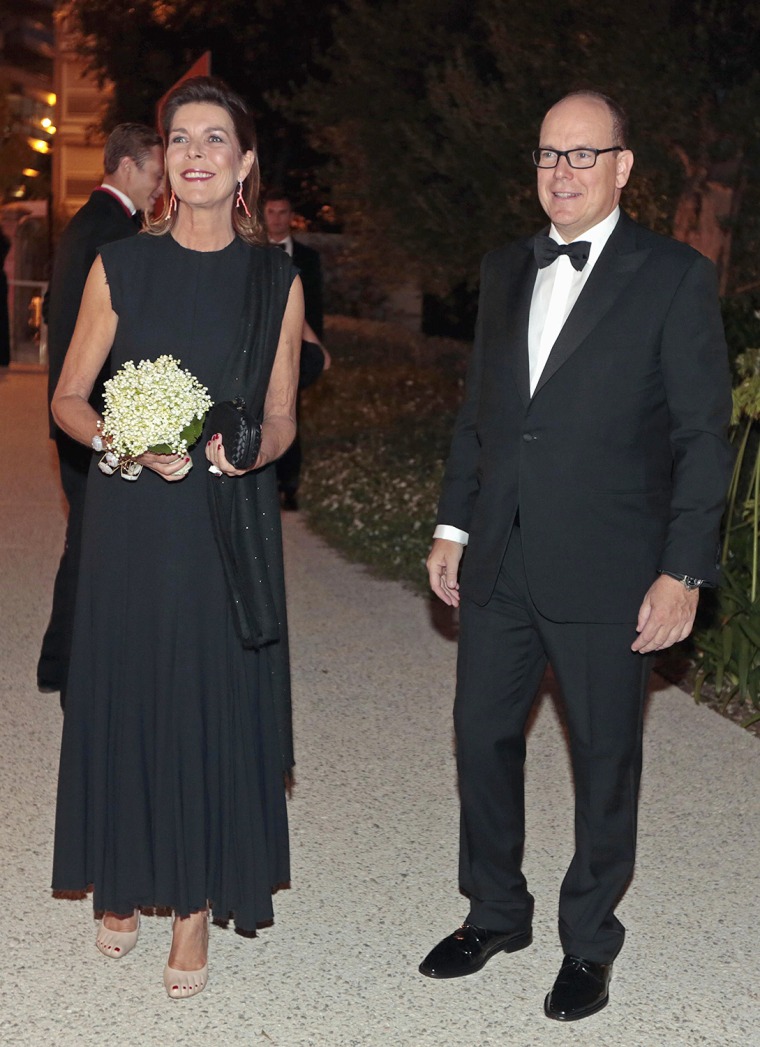 Questionable design aside, the shoes have also caused a stir for only being available in one skin tone — very white. Phoebe Philo, Celine's creative director, is known for her bold choices and boundary pushing. But the fashion world questioned why she would knowingly choose to make this style made to match one shade, further enforcing the stereotype of the designer apparel community as insular and monochromatic.
Even fair-skinned Princess Caroline, who appears to be the first public figure daring enough to wear the shoes, was a touch too dark to match their color. So maybe the point was not to exclude women of darker skin tones, but to create something special for women who never, ever go outside?
But the real question is, why pay for a pair of leather feet when you have a perfectly good pair of your own? Oh, the things we'll do for the perfect pedicure.
From Lady Gaga-esque gowns to kooky accessories, designers at New York Fashion Week Spring 2014 presented creative, colorful and downright puzzling designs.