Thousands of fans turned out at the Staples Center in Los Angeles on Monday to pay tribute to Kobe Bryant, the late Lakers star who died, along with his daughter Gianna, 13, and seven other people in a helicopter crash last month.
The memorial service featured a who's-who of A-listers, including Beyoncé, who performed. NBA greats Shaquille O'Neal, Michael Jordan, Magic Johnson and Steph Curry were among the scores of basketball legends who were on hand.
Outside of the arena was a car decorated in Lakers colors with the images of Bryant and Gianna painted on it.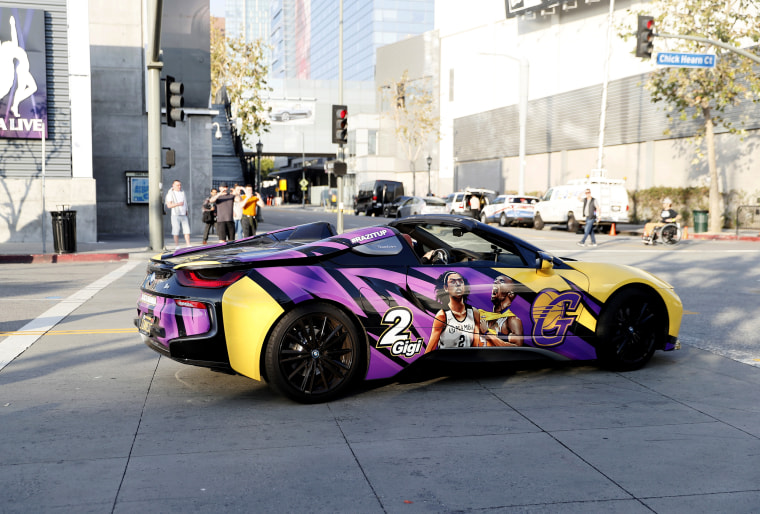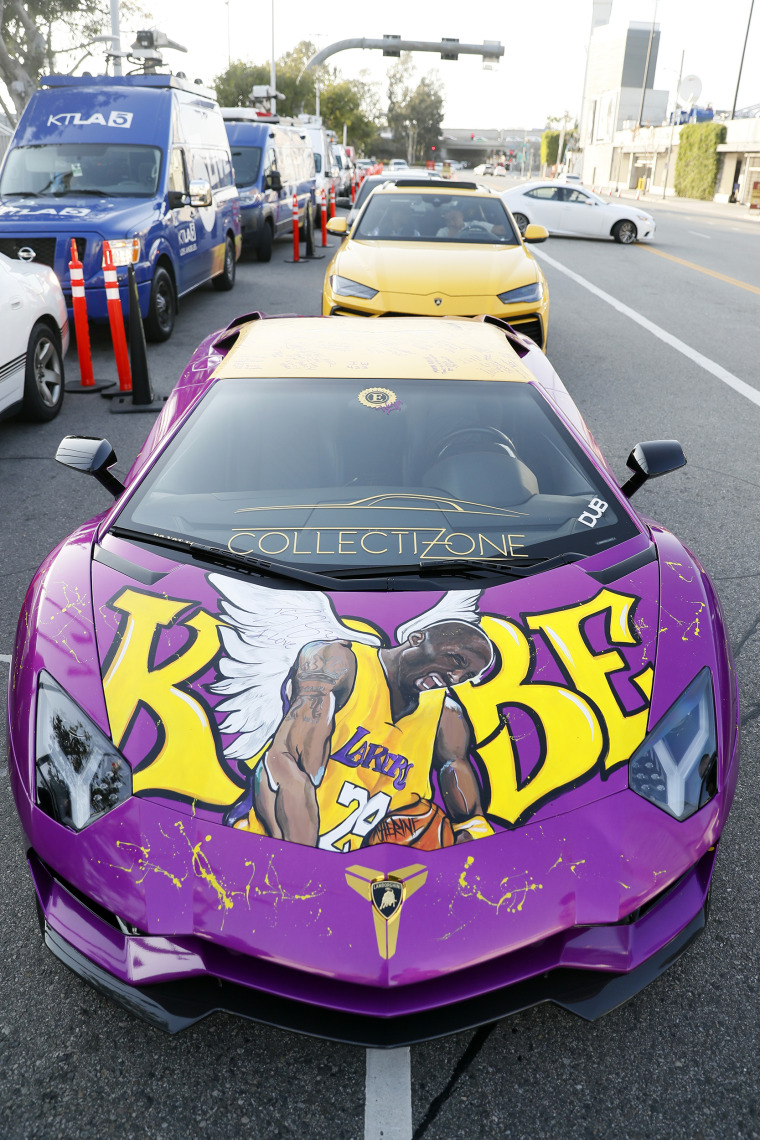 That was merely one of many vehicles showing love for the late NBA star. There was a small basketball court on display, as well.
One fan even outfitted a golf cart in honor of Bryant.
Those were only a few of the many creative ways mourners expressed their grief for the future Hall of Famer and his daughter.
Fans who attended the memorial service received a limited edition program, a shirt and a ticket in recognition of the day.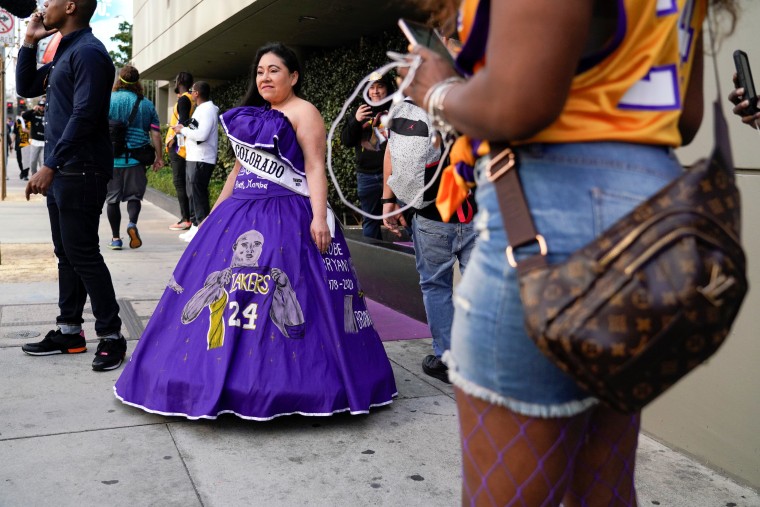 The service featured a wide range of speakers, including Jimmy Kimmel, Bryant's wife, Vanessa, and WNBA star Diana Taurasi.