Kathie Lee and Hoda have done their share of weird magazine covers. Who could forget the month they (sort of) went without drinking in order to grace the front of Ladies Home Journal?
But they were less enthusiastic about the idea of magazine covers done in the nude. Or at least, that's how they felt about Kim Kardashian and her boyfriend, Kanye West, who posed in le buff for a French magazine.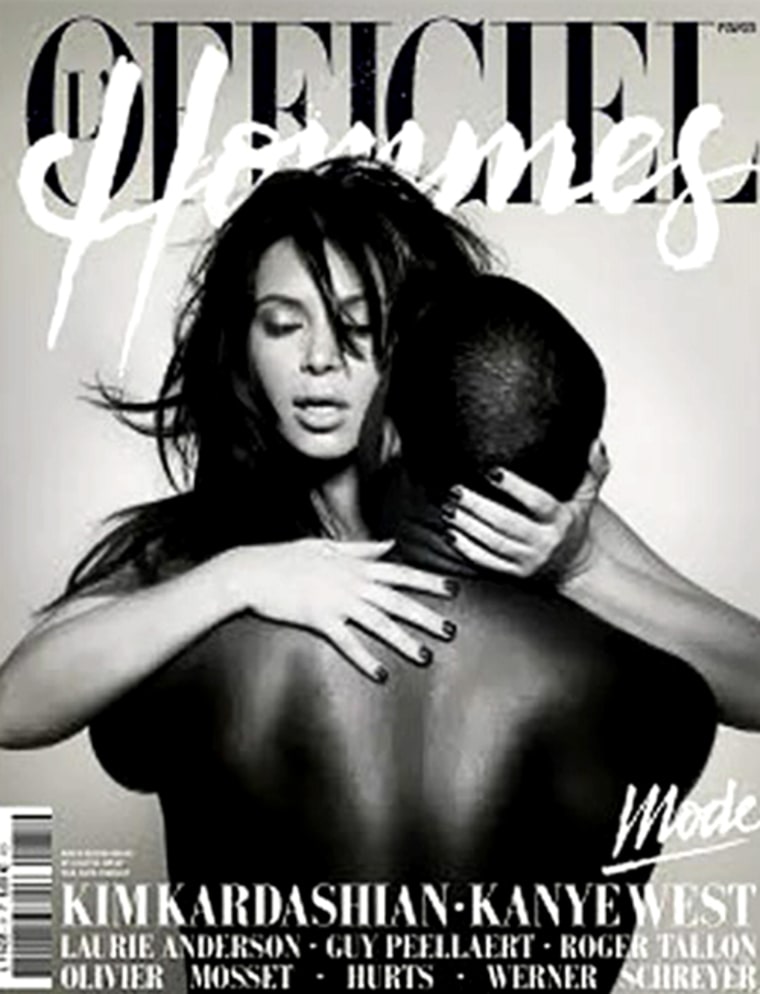 KLG found it "incongruous" because the couple have been asking for their privacy. She mentioned that she'd recently lunched in Los Angeles with Kim's mom and was surprised by how much publicity Kim had decided to do during her pregnancy.
"I'm not judging, but when is it enough?" said Hoda. "When you clearly are doing very well… how many houses do you need?"
Uh…. have you ever heard a Kanye track?
KLG helpfully burst into a song about "the little things" to remind them what's important in life. Let's hope Kimye was watching.
Julieanne Smolinski is a TODAY contributor who wonders where she put her antique fish tank.
More: Kris Jenner on those 'ridiculous' Kardashian rumors