Actress Joey King's pretty long hair is gone — not that her fans mind!
On Monday, the "Kissing Booth" star, 19, shared a video of herself getting her head shaved for her role in Hulu's upcoming true-crime series "The Act" and fans responded with two thumbs up.
In the video, King chats away as a stylist unceremoniously shaves her locks down to a buzz cut. Click or swipe right to see King rocking her fierce new power cut and a pair of oversized sunglasses.
"My name for the next 4 months, is Gypsy Rose Blanchard. This story is very disturbing and I am honored to be able to portray it. What a wild ride this will be on 'The Act,'" King explained in her caption, pointing out it's actually the third time she's hacked off her hair for a role.
King first shaved her head at age 11 for "The Dark Knight Rises," and at 14 she shaved it herself on camera in Zach Braff's "Wish I Was Here."
As for the young star's fans, they're loving her new cropped 'do.
"Omg that looks sooo good," one fan wrote in the comments.
"girllll u look gorgeous," remarked another, adding a tiny fire emoji.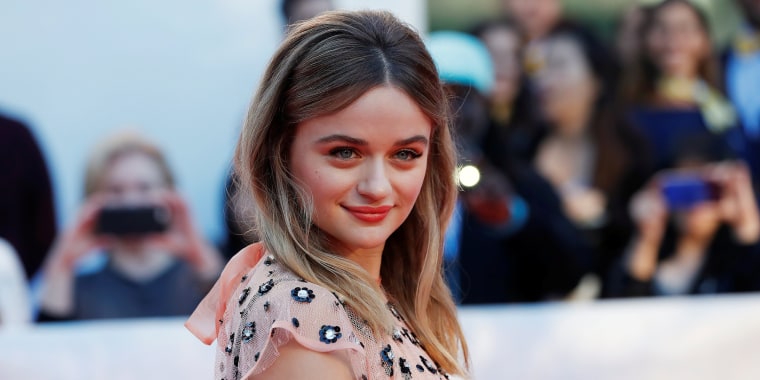 King recently opened up to Allure magazine about how it feels to go hairless — and, unsurprisingly, she's got zero hangups about it.
"I've never really had an attachment to my hair. I couldn't care less what happens to it," the actress revealed, adding that she resists the idea that shaving her head somehow makes her "brave."
Said King, "So many people would ask me, 'Are you really scared?' or 'Are you nervous?' or say, 'You're so brave.' And I'd go, 'I'm not brave, I'm just cutting my hair off.'"