Some outfits are so wonderful they deserve more than one outing!
At least, that seems to be the opinion of actress Kirsten Dunst ("Hidden Figures"), who popped up at a Paris gathering this weekend decked out in the same dress she wore 13 years ago at an Oscar party.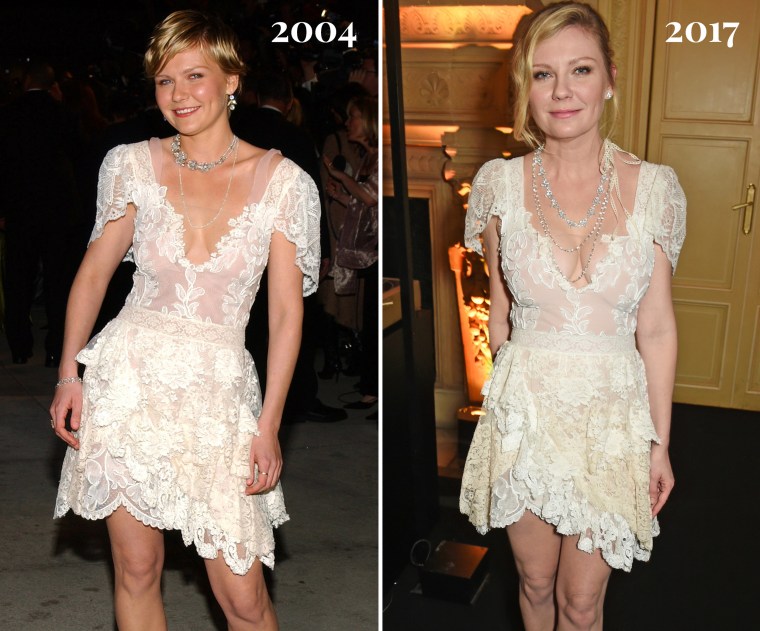 RELATED: Kirsten Dunst's Death Star gown is a Force at Met Gala
The white lacy minidress was made by Christian Lacroix, and both times Dunst paired it with looping diamond necklaces. Originally she had on a pair of ruby stilettos; this time, black strappy heels. She was also captured in other photos, accompanying the dress with a formal black suit blazer with satin lapels.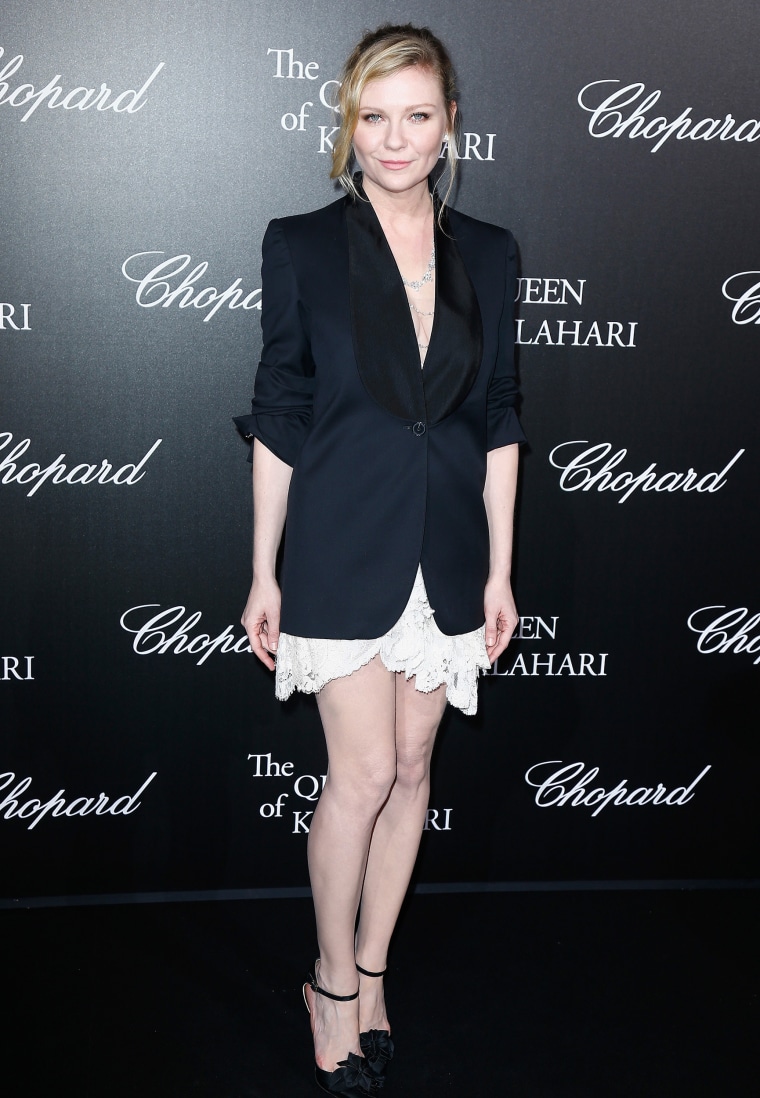 In addition, Dunst, 34, looks a little different in the photos (as we all do in pictures taken 13 years apart), albeit still amazing. She's definitely showing more cleavage in her 2017 outing, and also her hair is different. Instead of 2004's perky pixie 'do at the Vanity Fair Oscars party, she wore her longer hair pulled back in low ponytail with pieces framing her face at The Garden of Kalahari jewelry collection at Theatre du Chatelet.
RELATED: Rihanna, Amal Clooney, more dazzle at Met Gala: Who wore it best?
The fact that the dress echoes a wedding gown might also have some significance. Dunst reportedly recently got engagement to "Fargo" co-star Jesse Plemons, 28, though no wedding date has been set.
Time (and maybe her dresses) will tell!
Follow Randee Dawn on Twitter.