Most parents' back-to-school checklist probably includes finding the perfect outfit for their kid's first day, but not Jenny Hirt.
When her 4-year-old daughter Caroline took off for her first day of kindergarten earlier this month, the dress she wore had been predetermined decades ago. In fact, Hirt herself had worn it on her first day of school.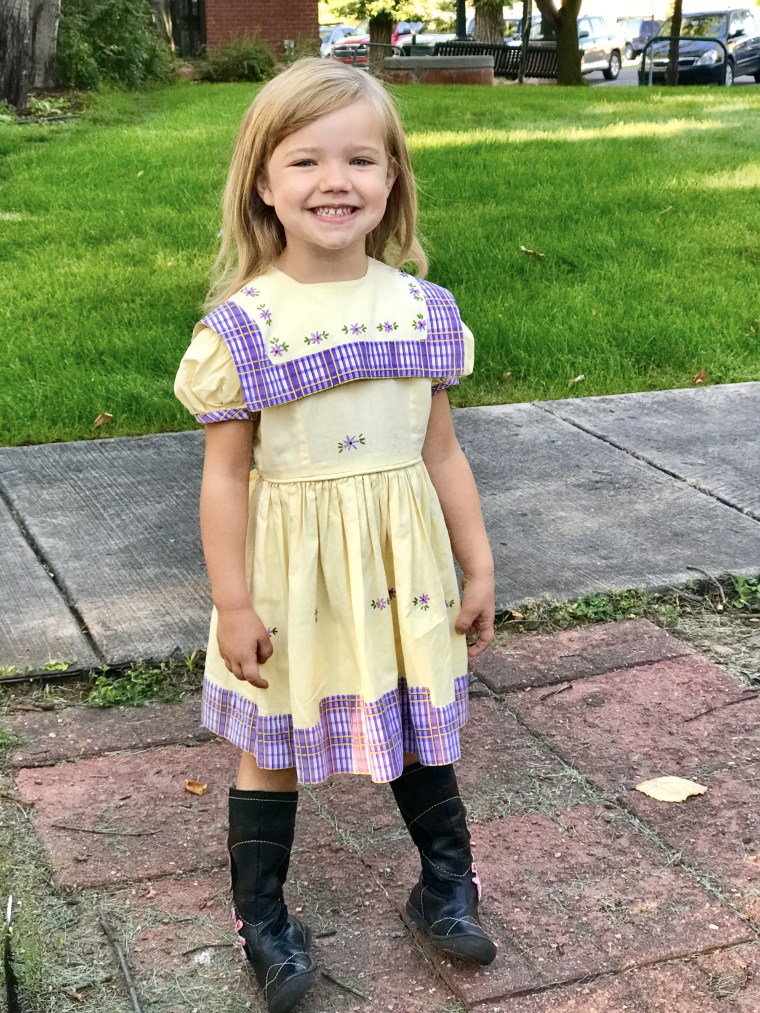 "At the time it wasn't that big of a deal," Hirt, who lives in Durango, Colorado, told TODAY. "I was like 'Oh yeah, whatever, it's a dress of my mom's.'"
The Hirt family has been passing down the same handmade dress for three generations. Hirt was the fifth person to wear the yellow-and-purple dress; her daughter Caroline was the 18th to wear the dress. Last year, Caroline's big sister Ally was the 17th girl to wear it, and this week, her cousin Sylvie became the 19th!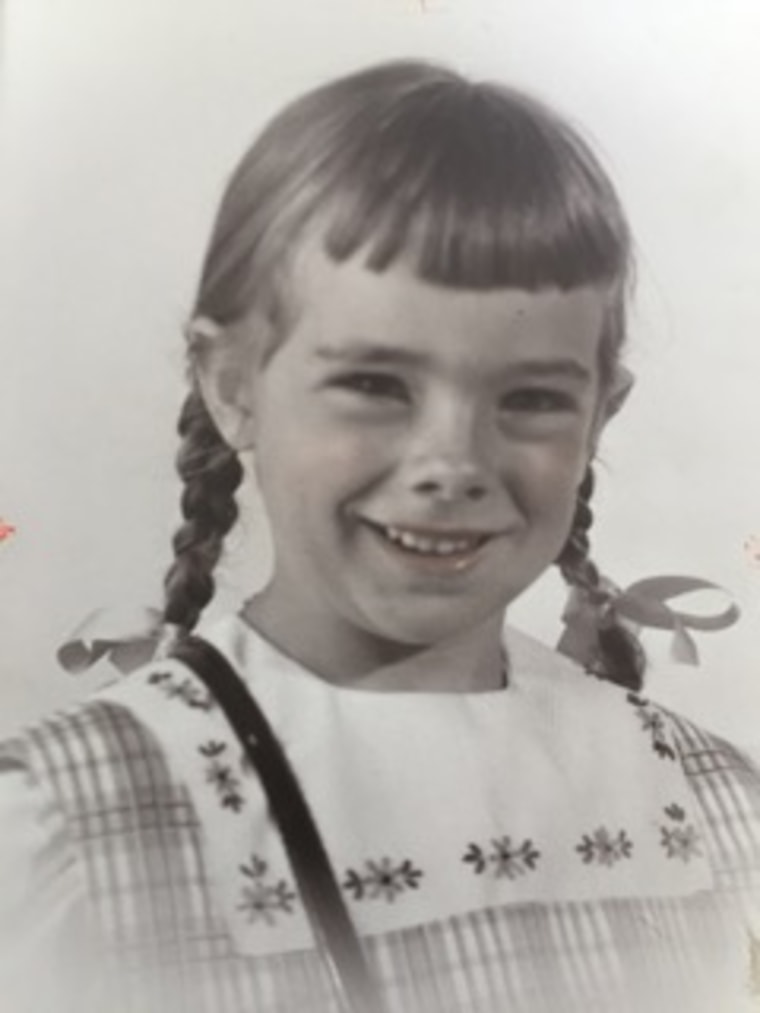 Hirt said her grandmother and great-grandmother originally made the dress for her aunt, Martha Esch, to wear on her first day of kindergarten in 1950, in Saline, Michigan.
The dress has since been worn in seven different states.
Sixty-seven years later, the dress remains in excellent condition (no comical before-and-after photos here).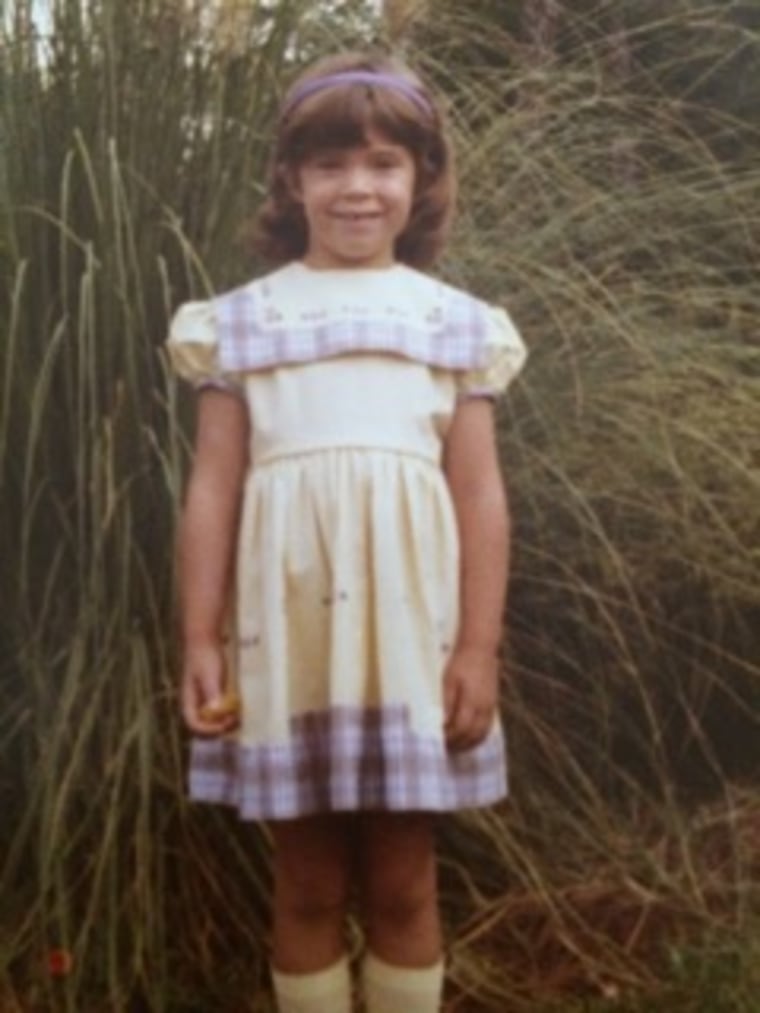 When Hirt received it from the most recent wearers last year, she only had to patch up a few holes, re-attach one of the sleeves and it was good as new!
The dress holds a lot of sentimental value for the entire family, but especially for Hirt's mother, Katy Pearce.
"It's a big big deal to my mom as it was her mom who helped make the dress," Hirt said.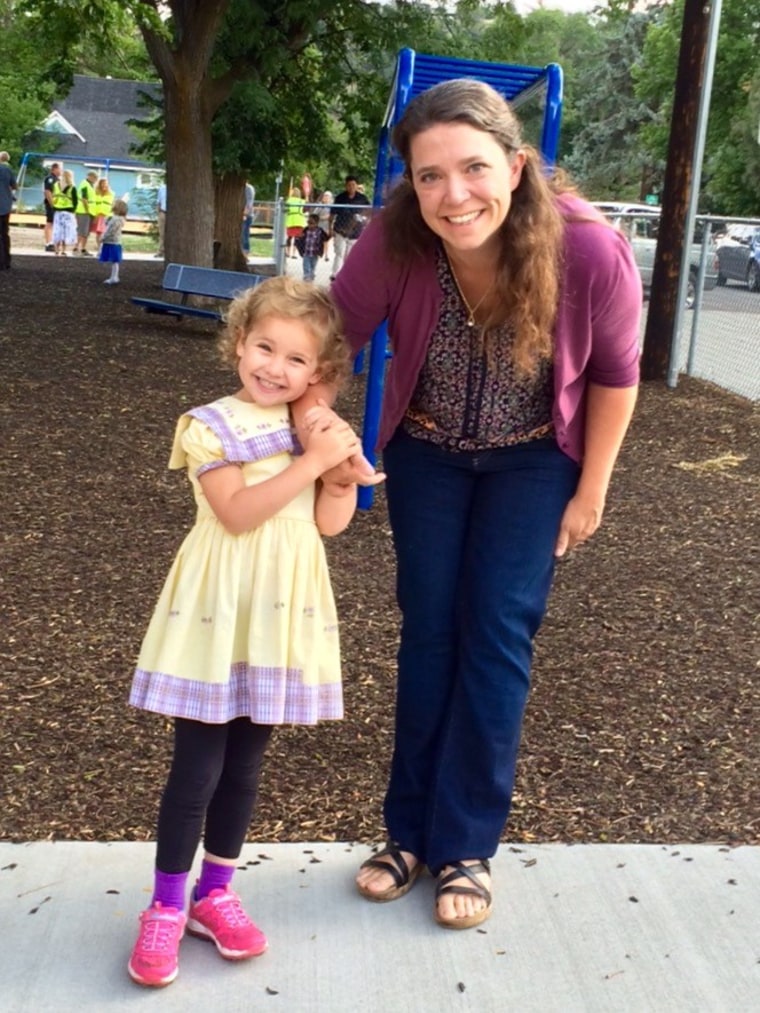 When Hirt's daughter Ally went off to school in 2016, Pearce even flew to Colorado from South Carolina to see her granddaughter wear the dress.
Next year, the tradition will continue when another relative wears the dress for her first day. We're sure there will be many more to follow!