The jokes, barbs and general backlash Kim Kardashian experienced after sharing a slightly censored (and slightly dated) nude photo on social media inspired a Twitter rant from the reality star and sparked at least one feud — at first.
But after giving the whole nude-photo kerfuffle more thought, Kardashian decided that 140-character tweets weren't the ideal way to address it. So on Tuesday night, in honor of International Women's Day, she penned a lengthy retort about shame, sexuality and empowerment.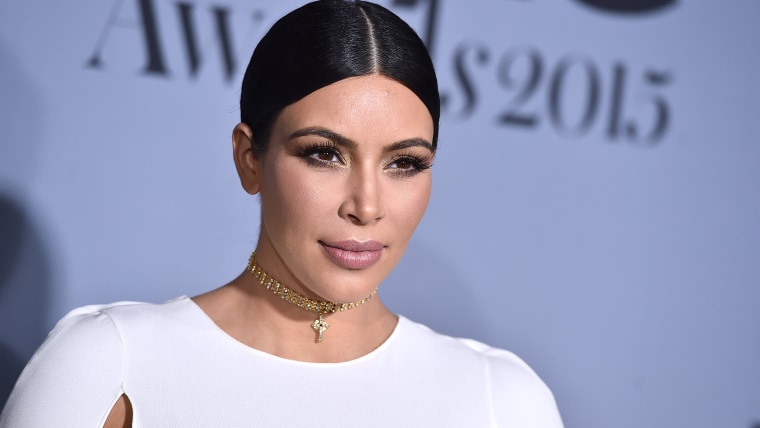 "I don't do drugs, I hardly drink, I've never committed a crime — and yet I'm a bad role model for being proud of my body?" she wrote in the post on her website.
Kardashian feels certain that attitude goes back to the sex tape that preceded her rise to fame.
"I lived through the embarrassment and fear, and decided to say who cares, do better, move on," she explained, noting that it's time for others to move on, too. "I shouldn't have to constantly be on the defense, listing off my accomplishments just to prove that I am more than something that happened 13 years ago."
MORE: Kim Kardashian snaps back at Bette Midler over nude selfie comments
So when she shares a revealing selfie now, it's not meant to be a reminder of that.
"I am empowered by my body," she wrote. "I am empowered by my sexuality. I am empowered by feeling comfortable in my skin. I am empowered by showing the world my flaws and not being afraid of what anyone is going to say about me."
She doesn't feel as though the occasional nude post should prevent her from being a role model. In fact, she thinks it might just make her one.
"And I hope that through this platform I have been given, I can encourage the same empowerment for girls and women all over the world," Kardashian added.
MORE: Kim Kardashian talks family, hopes and makeup goals in letter to her future self
After sharing the nude photo that started it all on Monday, several popular personalities chimed in with less-than-supportive responses.
But the "Keeping Up With the Kardashians" star shot back in her post.
"It's 2016. The body-shaming and slut-shaming — it's like, enough is enough," she said. "I will not live my life dictated by the issues you have with my sexuality. You be you and let me be me."
She ended with one final statement: "I am a mother. I am a wife, a sister, a daughter, an entrepreneur and I am allowed to be sexy."
Follow Ree Hines on Twitter.