Leave it to Kim and Kanye to hit up Paris Fashion Week – in theme.
The celebrity couple, who are expecting a child together, joined Jessica Chastain and Amanda Seyfried in the front row at Givenchy on Sunday. Smiling and looking rather demure at times, the fashionable duo wore his-and-hers matching Givenchy tuxes, in opposing colors.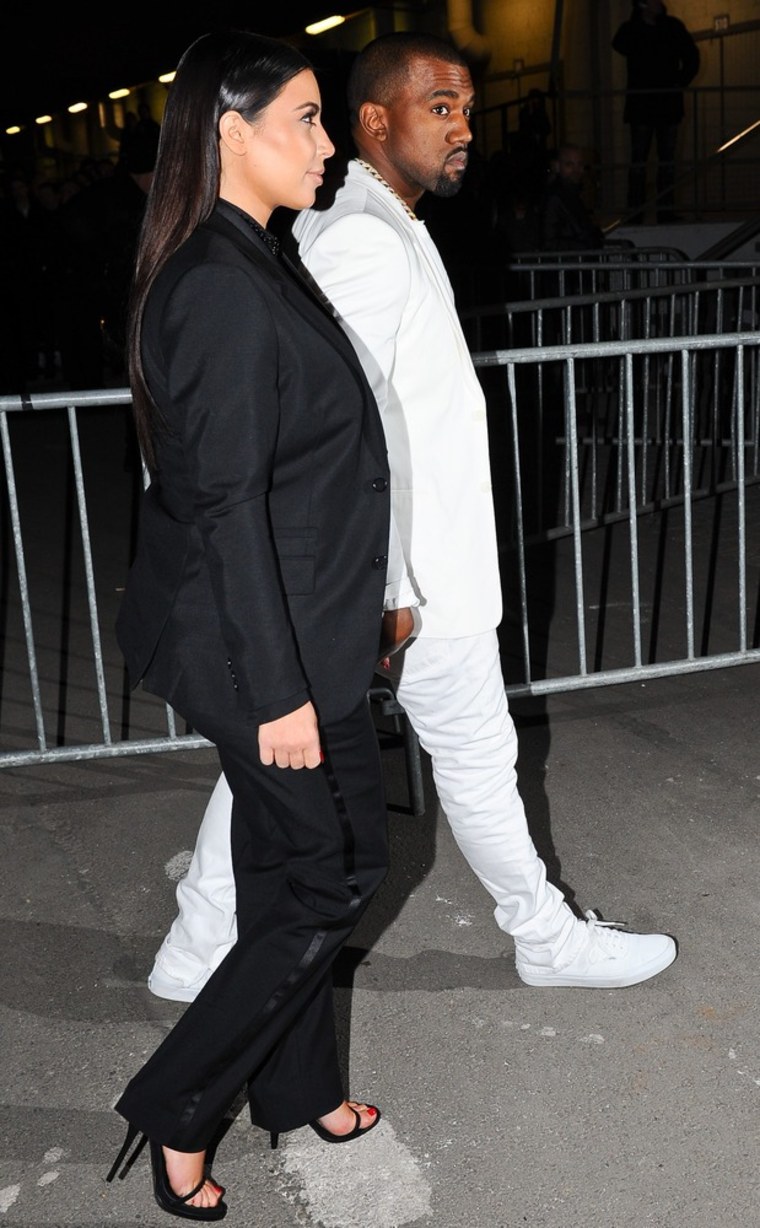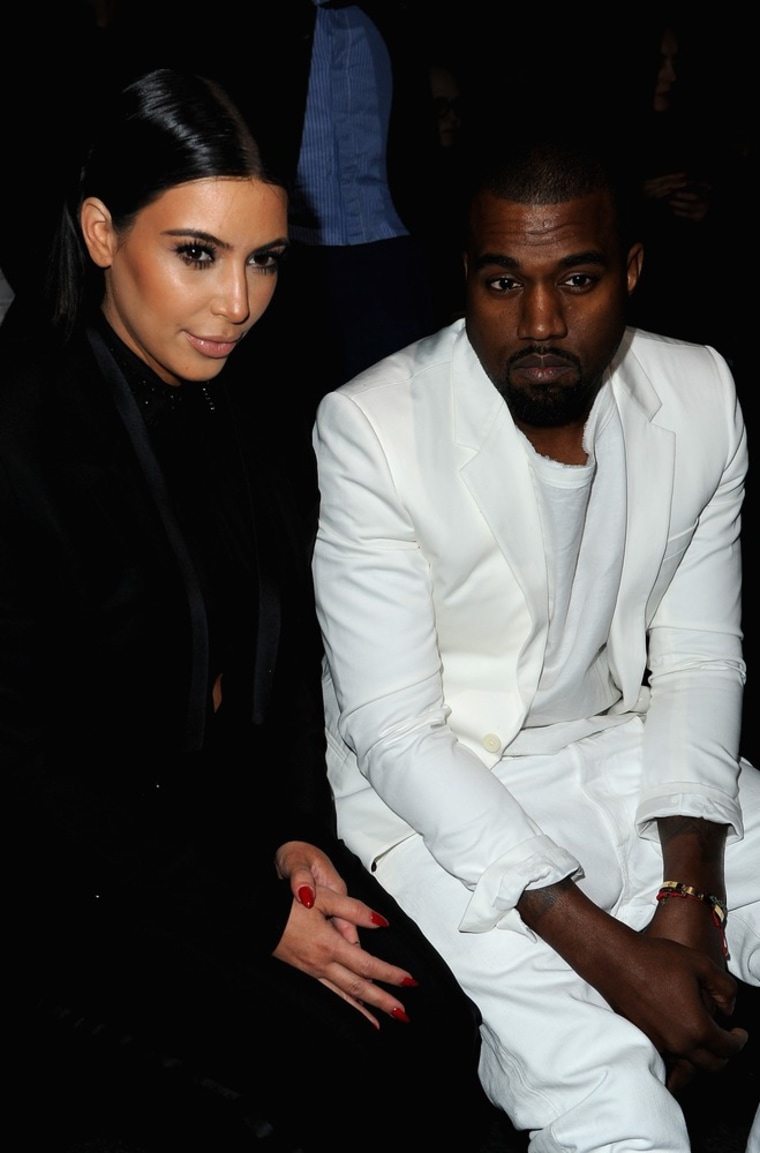 This isn't the first time the pair has been spotted in similar outfits. Kimye's style has evolved together, no doubt in part to Kanye's influence: In an August episode of "Keeping Up with the Kardashians," Kanye and his stylist politely cleaned out the reality TV star's closet. (Sample wardrobe feedback from Kanye: Upon looking at an unappetizing purse, he shouted "Oh, hell no!").
More recently, on "Kim and Kourtney Take Miami," Khloe remarked how Kim generally only wears black and white now. A good evolution for Kim? Or is she suppressing her own style? Either way, some folks think Kim wields more influence in fashion than say, Duchess Kate.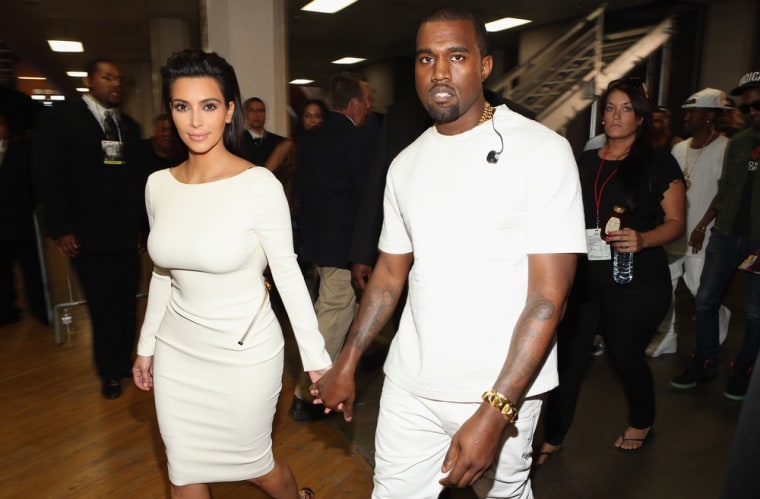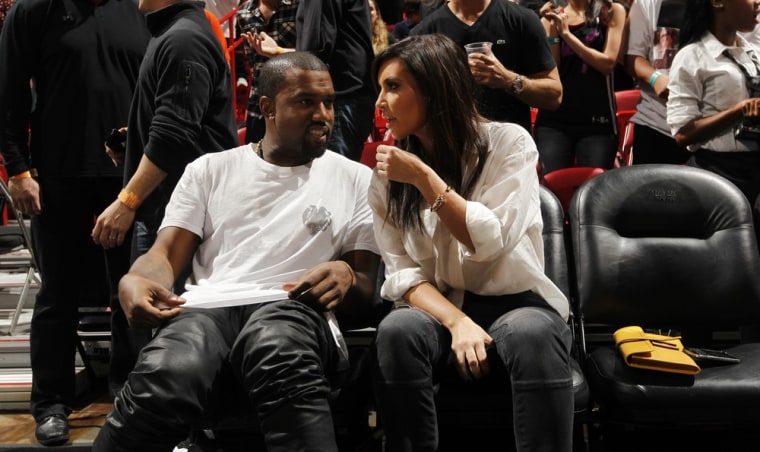 More on TODAY:
Maternity-appropriate? Kardashian's pregnancy style criticized