As temperatures drop across the country, it's time consider how to keep warm when you head out. Sweater? Light jacket? Maybe a comically colossal puffer coat?
Vogue France decided on the latter for supermodel and "Keeping Up With the Kardashians" star Kendall Jenner.
And, trust us, the results are even bigger than you're imagining.
The publication tweeted a shot of Jenner in a bright red coat that appeared to be so huge that it could keep the keep the entire "KarJen" clan toasty all winter long.
However, in fairness to the 22-year-old celebrity, she never actually wore a coat that big. The magazine simply digitally altered a shot of her modeling Aritzia's Super Puff jacket.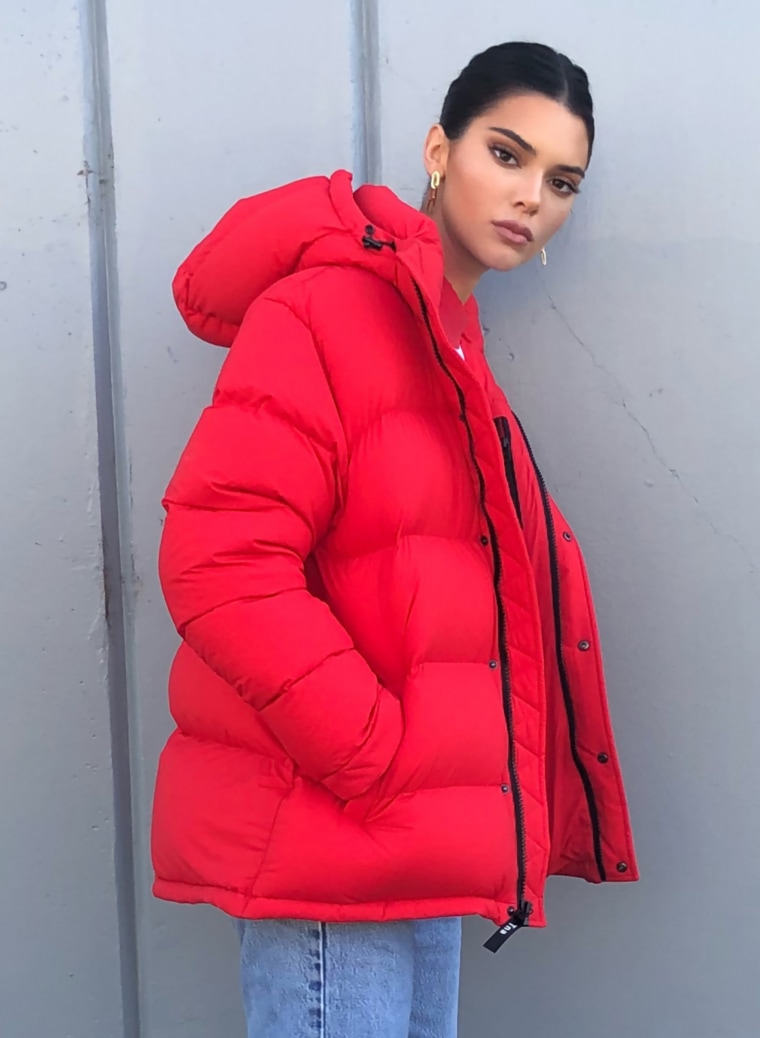 Of course, the wisecrackers on social media didn't let the reality of mundane-sized outerwear ruin a Photoshopped pic with massive meme potential.
Instead, this happened:
Soon Jenner's puffed up coat was compared to every not-so-fashionable (but oh-so-ample) pop culture look, from Joey's jumbo "Friends" ensemble to the Michelin Man's iconic rolls — and beyond.
Some emphasized how the mammoth coat left the model's head looking anything but big — much like this scene from "Beetlejuice."
While others pointed out that edited pic looked a lot like the latest music-video vibe from Jenner's brother-in-law, Kanye West.
But mostly it just reminded everyone to put on a giant grin of their own.