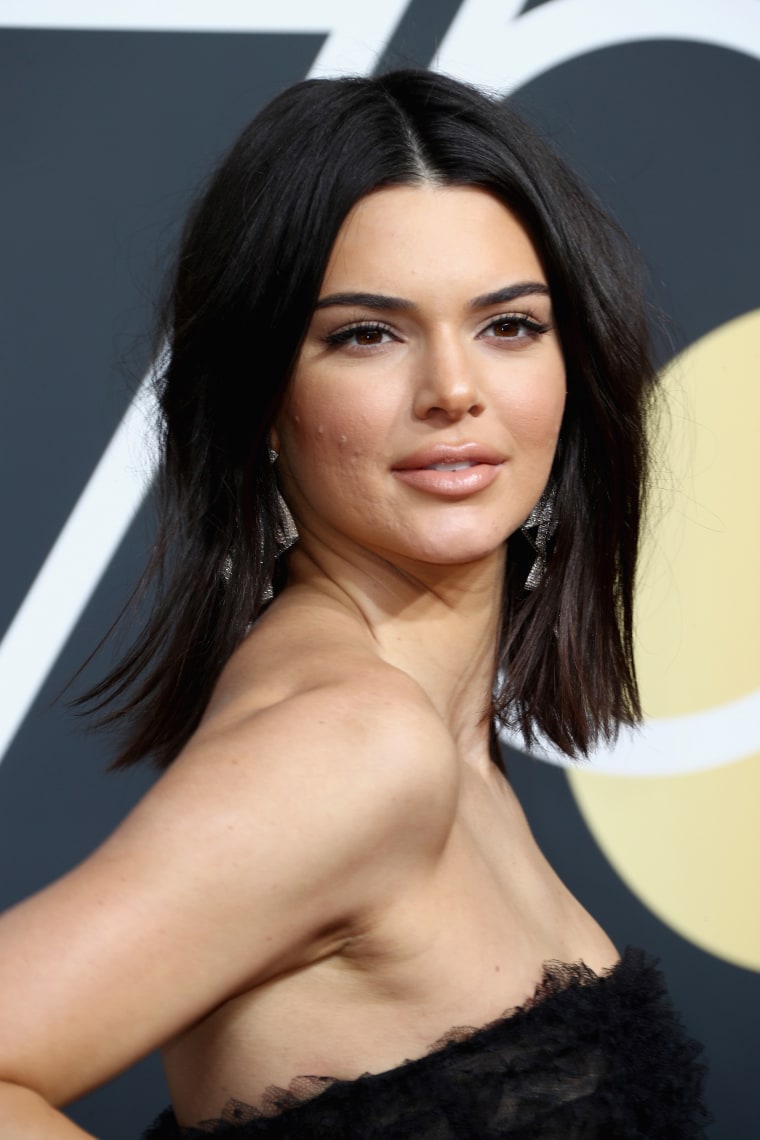 While attending the Golden Globes isn't exactly a universal experience, most of us can relate to what happened to Kendall Jenner Sunday night.
That's because whether it's a big Hollywood awards night or just a big date night, ill-timed acne can't always be avoided.
But the model and "Keeping Up with the Kardashians" star has a refreshing take on her recent red carpet look: Breakouts don't have to be a big deal.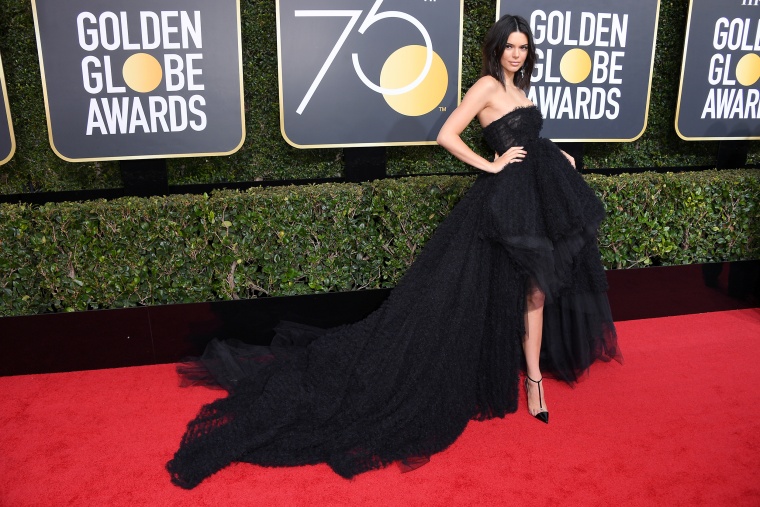 Jenner seemed completely confident as she posed for the cameras at the glam event while wearing a cascading tulle gown by Giambattista Valli — and sporting visible acne, as fans noted on social media.
One fan in particular cheered the 22-year-old for her inspiring, no-shame approach, and even credited her with wearing her pimples almost like accessories.
"(S)howing up and strutting her acne while looking like a gorgeous star is what every girl needs to understand," the young woman tweeted.
Jenner noticed that message of support and responded with an inspiring — and be warned, slightly sweary — message of her own for all of her followers.
"Never let that sh-- stop you!" she wrote.
It really is as simple as that, but it took Jenner a while to come to that realization herself.
In a 2016 blog post, she said acne had once "completely ruined my self-esteem."
"Slowly, I'm working towards not caring and I'm just in so much of a better place about it all now that I'm older," she wrote. "I realized that it's a part of life for some people and it doesn't define who you are."