Not today!
Kelsea Ballerini is blasting back at a nasty commenter who told her to "lose some weight" after her performance at the Victoria's Secret Fashion Show in New York City on Thursday.
The Nashville sweetheart, 25, teamed up with the Chainsmokers for a performance on the runway, where she wowed the crowd in a shimmery silver mini-dress. Earlier in the evening, she looked just as glam strolling the pink carpet in a little black dress.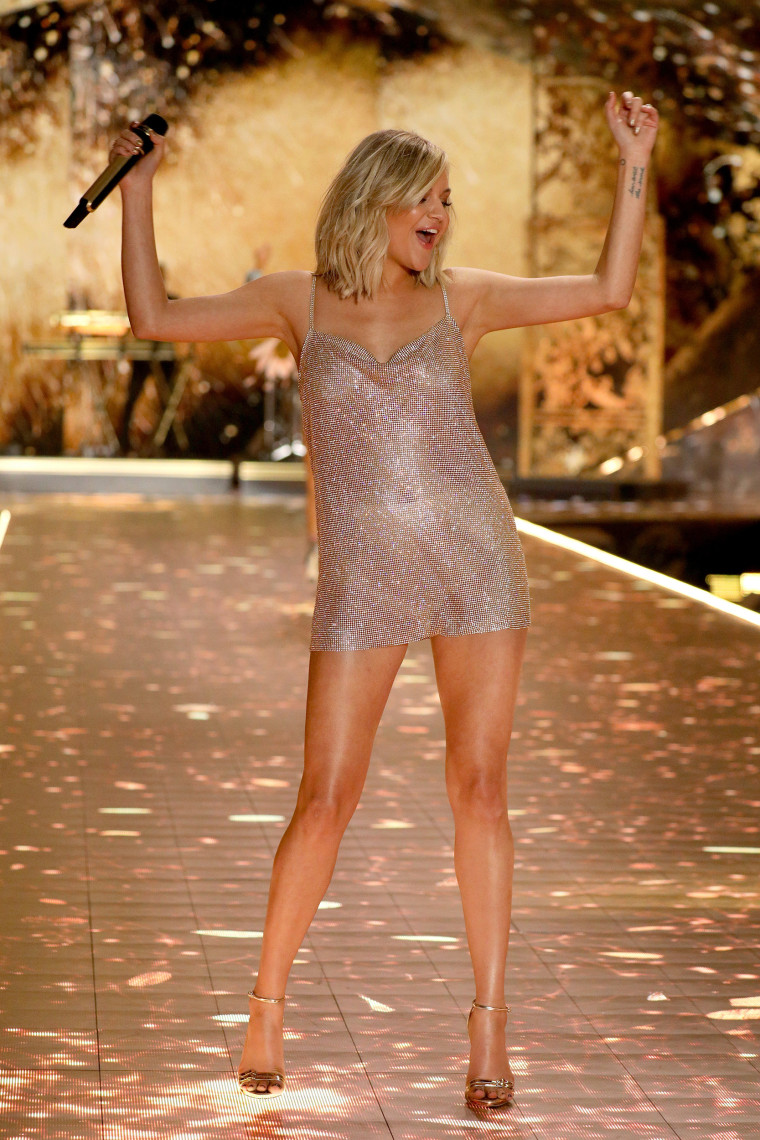 The "Legends" singer shared pics from the fashionable evening on Instagram, where someone decided to post a rude remark about her weight.
"Hi troll. listen. first of all, I'm not a model I'm a singer," Ballerini fired back. "Second of all, I'm not responding to this to give you attention because you don't deserve that, I'm responding because I am a healthy, normal chick, which I pride myself on and work hard for, and want other young girls to see that and know that 'skinny' is not always the goal."
"And for you to think it's okay to comment on my weight or size is disgusting," she wrote, adding, "I'm going to get a burger now. Bye."
Just for laughs, she decorated her response with a GIF of Patrick Star from "SpongeBob SquarePants" gobbling up a hamburger.
The singer captioned her fierce post, "Not today, Satan."
Ballerini's fans — and a few celebs — applauded her sassy comeback.
"Yes ma'am!!" Oscar winner Reese Witherspoon commented.
"Tell me, sister," wrote "Pretty Little Liars" alum Lucy Hale.
Even CMT chimed in to praise the singer. "Our hero," the country channel wrote.
Ours too!