Kelly Clarkson served up plenty of sparkle at the 2018 U.S. Open.
The pop star headlined the opening night ceremony on Monday in New York City, and her performance was epic in every possible way.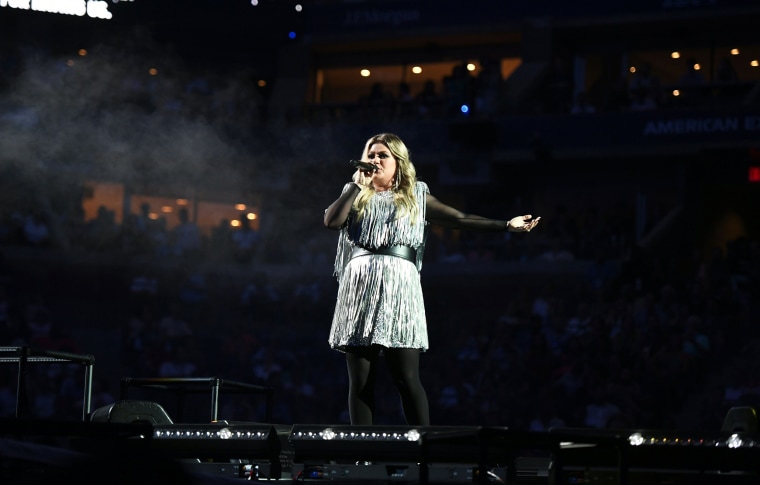 Clarkson, 36, dazzled in a silver fringe dress as she belted out some of her most beloved power ballads, from "Since U Been Gone" to "Walk Away."
"I love opening for Serena Williams," she joked to the crowd at one point.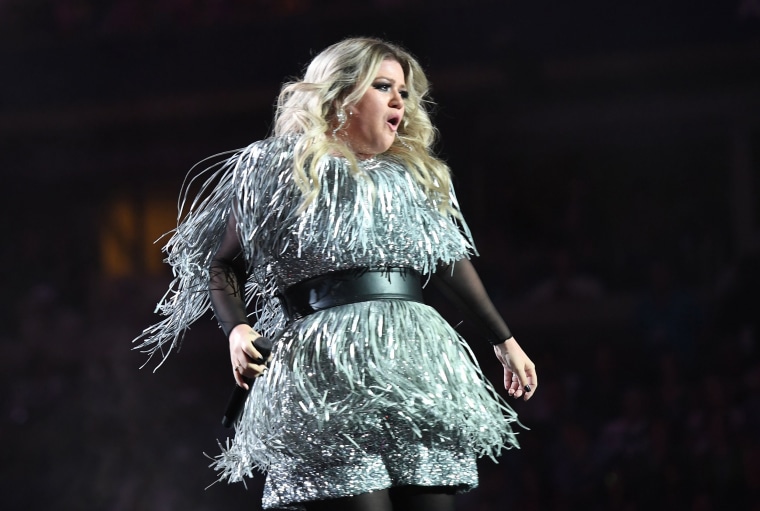 She accessorized the shimmering dress with a thick black belt and layered a sheer top underneath.
"The Voice" coach topped off the fun look with sparkly, dangling earrings and — of course — her diamond engagement ring.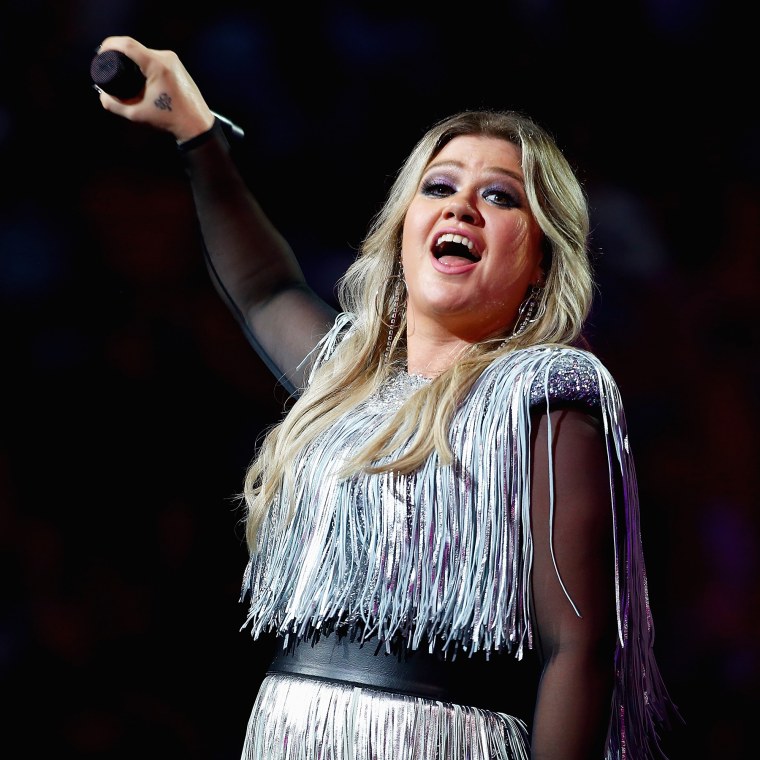 It was a glamorous night all around, as Clarkson and other celebrities including Hugh Jackman, Anna Wintour and Vera Wang gathered to celebrate the 50th anniversary of the U.S. Open.
Plenty of tennis legends were also in attendance, including four-time U.S. Open champion Billie Jean King.
King appeared to give Clarkson a pair of Adidas sneakers, prompting the singer to to basically freak out. (And who wouldn't?)
We can always count on Clarkson to put on a great show. Game, set, match, indeed!