Keira Knightley may have looked adorable in her big blue cap in the movie "Love Actually," but it turns out she wore the cute chapeau for a clever reason.
"I had a massive spot in the middle of my forehead!" Knightley, 33, revealed, using the British slang for a pimple, during an interview this week with BBC Radio 1.
The actress, who was a teen at the time, said the hat was her best option to conceal the unsightly zit.
"This is the problem with being 17 and being in films. It was humongous," she said. "There was no choice, so we had to find a hat to cover it. There was no lighting, there was no makeup that was going to cover it."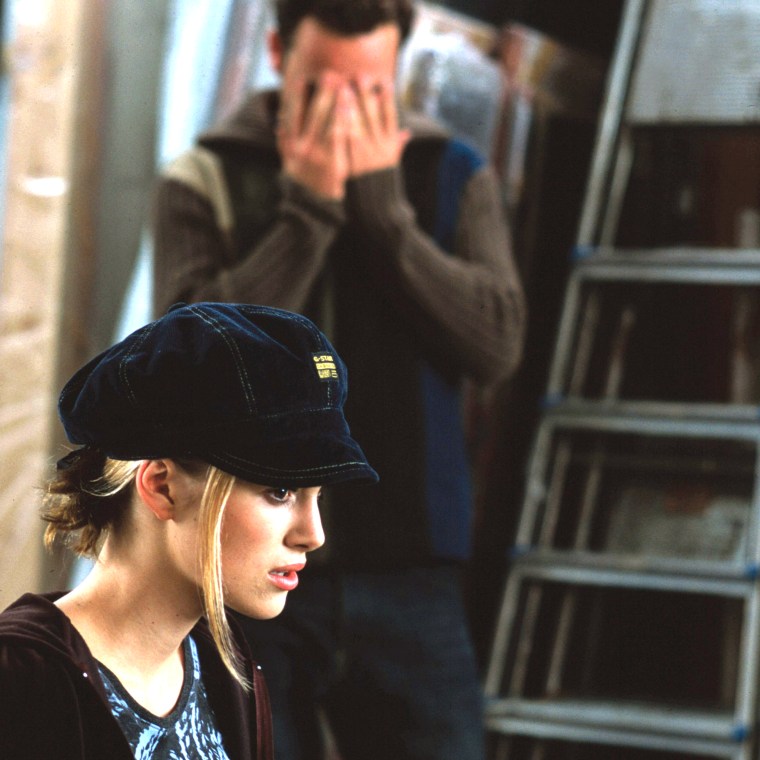 While Knightley's performance in the beloved rom-com won the hearts of fans and critics, all she recalls from her time on the set is being mortified by her breakout.
"It's funny how you just remember extreme embarrassment," she admitted. "I remember coming in in the morning and being like, 'Oh, wow — I've got another head on my head. What are we going to do? There's nothing we can do about this.' But there is, because you could always put a hat over it."
Noted Knightley with a grin, "I was actually very grateful for that hat."