No top? No problem. Keira Knightley famously bared her breasts for Interview magazine a few months ago, and she recently told The Times of London that she doesn't mind going topless in front of the camera at all — as long as two things don't happen.
"I've had my body manipulated so many different times for so many different reasons, whether it's paparazzi photographers or for film posters. And that [shoot] was one of the ones where I said: 'OK, I'm fine doing the topless shot so long as you don't make them any bigger or retouch.' Because it does feel important to say it really doesn't matter what shape you are."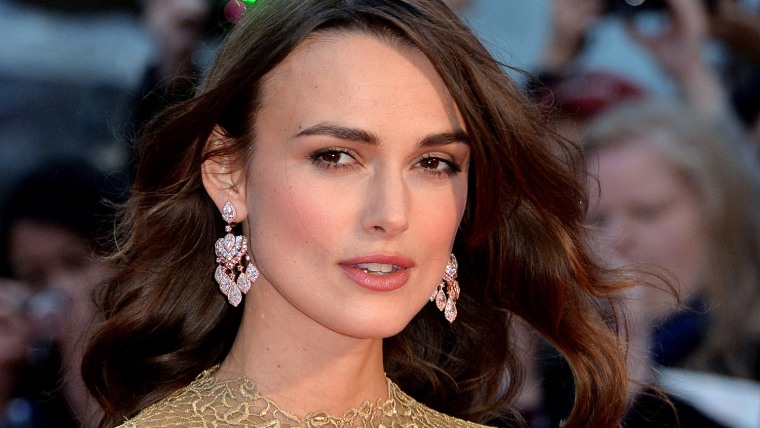 LOOK: See more from Keira Knightley's Interview spread
Knightley continued, "I think women's bodies are a battleground and photography is partly to blame. It's much easier to take a picture of somebody without a shape; it simply is. Whereas actually you need tremendous skill to be able get a woman's shape and make it look like it does in life, which is always beautiful. But our society is so photographic now, it becomes more difficult to see all of those different varieties of shape."
In the accompanying article from her Interview spread, Knightley interviewed famed fashion photographer Patrick Demarchelier. She reminisced about a very important tip Demarchelier once gave her.
She recounted, "You said something really interesting to me on the shoot: 'You have to relax your face, because that's what good movie acting is, a relaxed face. It's the same thing as having pictures taken.'"
"The face is supposed to be relaxed," he replied. "The more you relax..."
"You're absolutely right," Knightley interjected. "It's very funny, because no photographer has ever said that to me before and made the kind of connection between the two things."