From the moment Katy Perry burst onto the field riding a gigantic, metallic lion, all eyes were on her. The pop star and her various costume changes certainly did not disappoint. Jeremy Scott, the designer behind all four outfits, his own eponymous line and Italian luxury brand Moschino said he was proud to be involved.
"I'm so honored to be part of this momentous pop cultural moment and to support my friend Katy," he said in a statement. Here are his thoughts and the inspiration behind each look.
That girl is on fire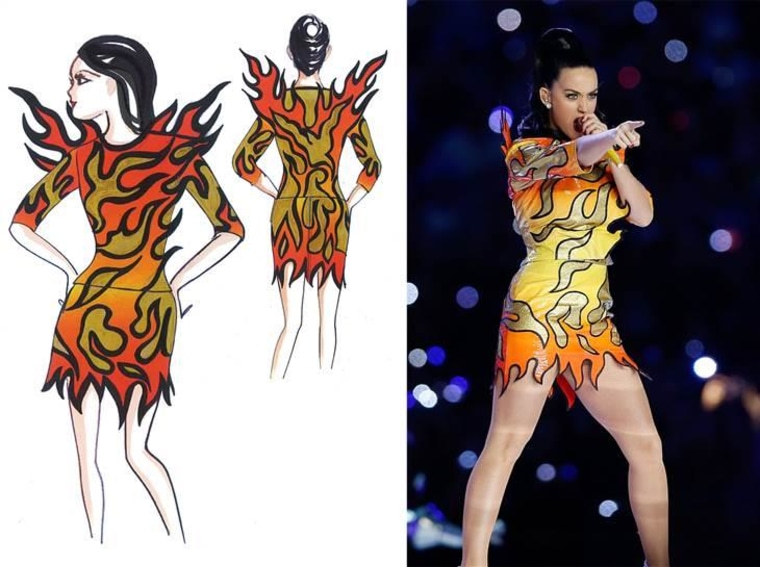 "I wanted something strong, power[ful] and iconic for Katy's entrance," Scott said according to a PR representative. The patent leather flames were intricately cut out and placed over glittering gold leather.
Beach babe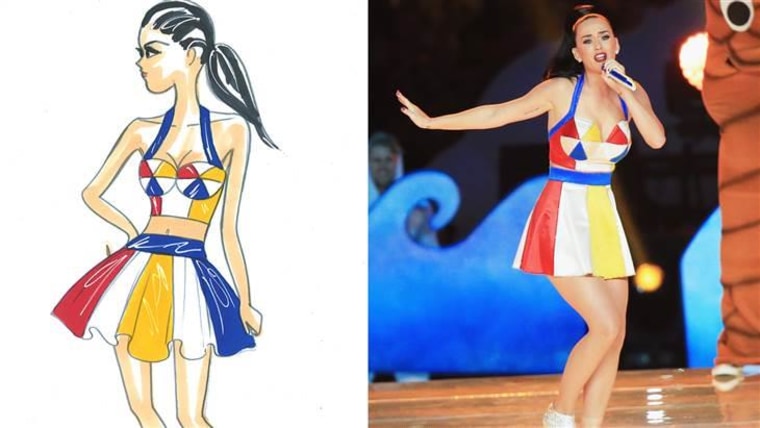 It makes sense that Katy Perry and Jeremy Scott are friends and collaborators — they both are known to have a great sense of humor when it comes to fashion. (Scott is famously inspired by mass brands like McDonald's, Barbie and Coca-Cola.) This outfit is a literal nod to Perry's hit song "California Gurls."
Hip-hop hoodie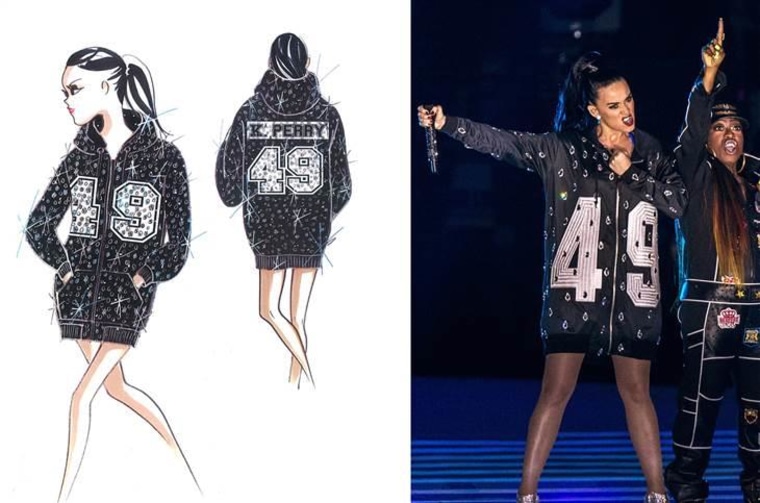 This hybrid of streetwear and costume is covered with tons of crystals to give a "bling bling" style, says Scott's PR.
Star power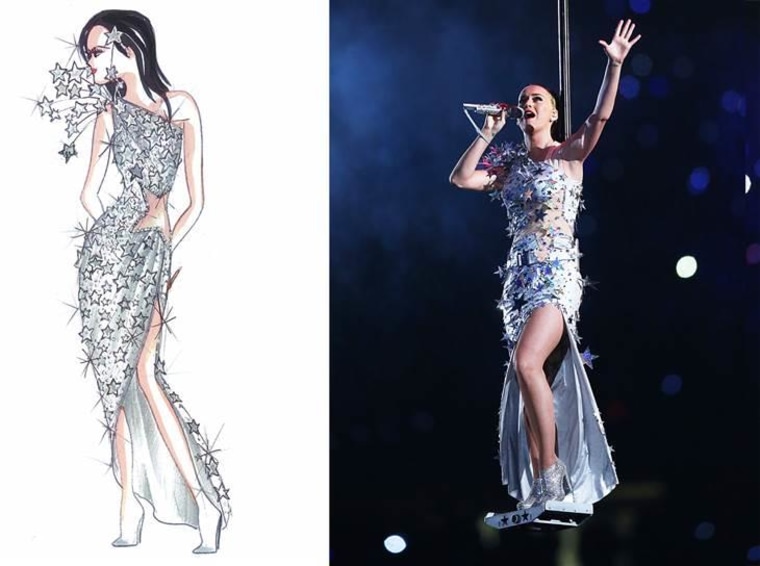 For her showstopping finale, Perry donned a silver lame evening gown by Italian label Moschino, for which Scott designs. The explosion of holographic stars was a perfect fit for her closing number, "Firework."