The real star of this year's Super Bowl was not New England Patriots quarterback Tom Brady, or even halftime performer Katy Perry. No, it was Perry's dancing sharks, particularly the "Left Shark," who charmed viewers with his hilariously off-tempo moves.
What should've been a brief moment in the spotlight has turned into a national sensation, with Left Shark mania sweeping the country and the Internet. The biggest outgrowth of this craze is the proliferation of the shark suit, despite the fact that Halloween is many months away.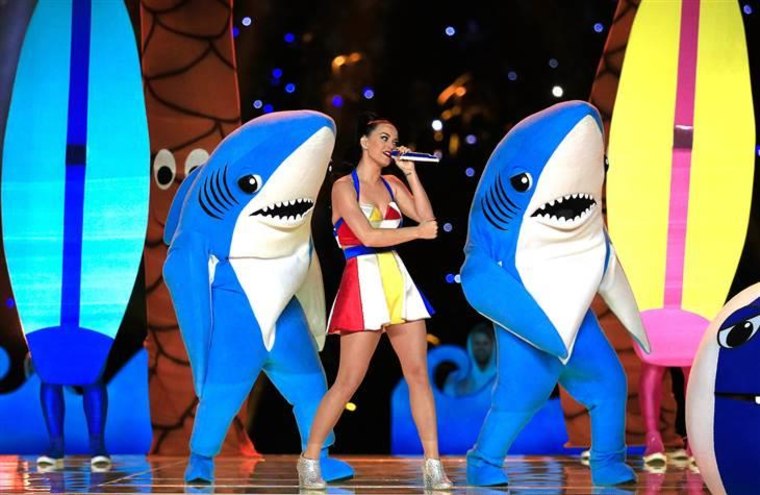 E-retailer Bonobos is crowdsourcing interest in a shark suit to be manufactured. Consumers can submit their email address to express their enthusiasm for the suit, and the site promises to keep them updated about "everything shark costume related."
There's also an IndieGoGo campaign for a "halftime shark suit." Early contributors to the campaign can purchase a handmade shark suit for $59, and they'll also be doing some good in the process: The campaign's creator says all proceeds will go to an environmental charity of his choosing. Those who contribute a lower sum are rewarded with Left Shark stickers.
But the sky's the limit when it comes to the items Left Shark has inspired. Popular online marketplace Etsy has seen three pages of Left Shark merchandise crop up since Sunday night's event. The spirit of Left Shark can live on in your home in the form of cookie cutters, T-shirts and wall art.
Etsy artists have even drawn inspiration from Left Shark for Valentine's Day items; what better way to say "I Love You" than sharing the gift of the Super Bowl MVP?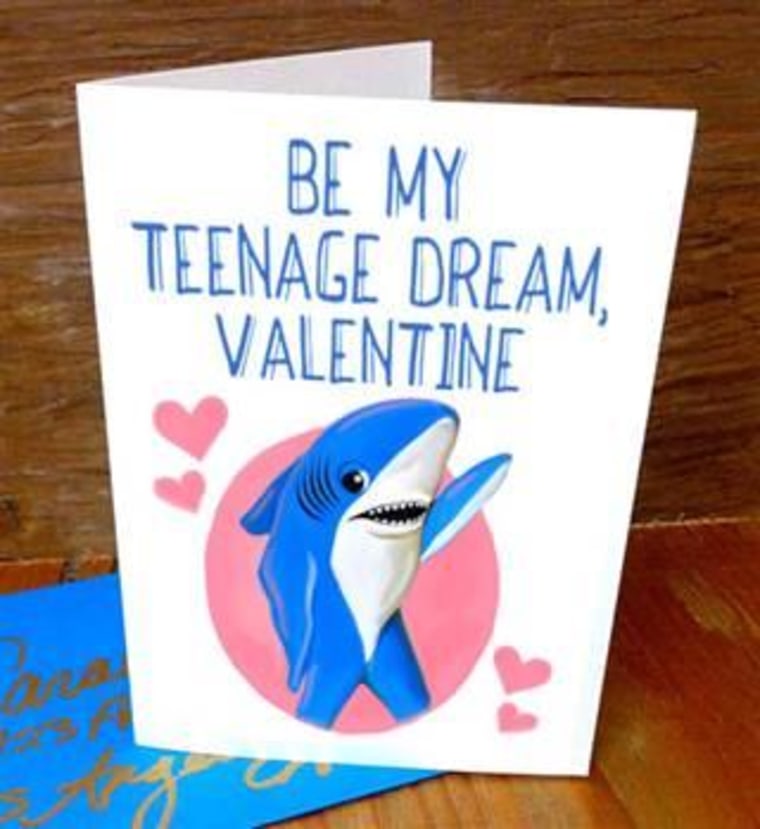 But not everyone has been able to get in on the fun. Fernando Sosa, an Orlando man who 3D-prints sculptures, was sent a cease-and-desist letter for selling figurines depicting Left Shark.
"Our client [Perry] recently has learned that you have been involved in the manufacture, sale, marketing and distribution of merchandise featuring a shark sculpture which embodies and uses the [Super Bowl halftime show], and that you have displayed this product on your website, in connection with such sale and distribution," the letter read.
As it turns outs, capitalizing on a viral craze might not always be worth it.
This article was originally published Feb. 6, 2015 at 6:17 p.m.