Even though she's turning 30 years old on Saturday, Katy Perry is clearly still living her version of the "Teenage Dream."
Her colorful approach to performance, beauty and style would be worth celebrating on most days, but since it's the pop star's birthday, let's do it up big here with a look back at some memorable moments. Let the fireworks begin ...
Light up the night: Perry's dress was an explosion of color during the opening night of her Prismatic World Tour in Belfast, Northern Ireland, on May 7.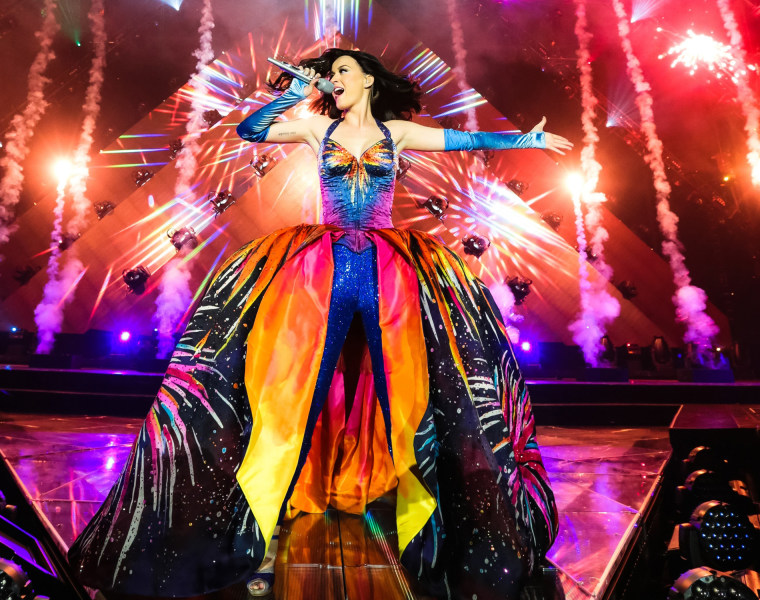 Katy Purry: The singer has her claws out during a visit to Knott's Scary Farm in Buena Park, California, on Oct. 11.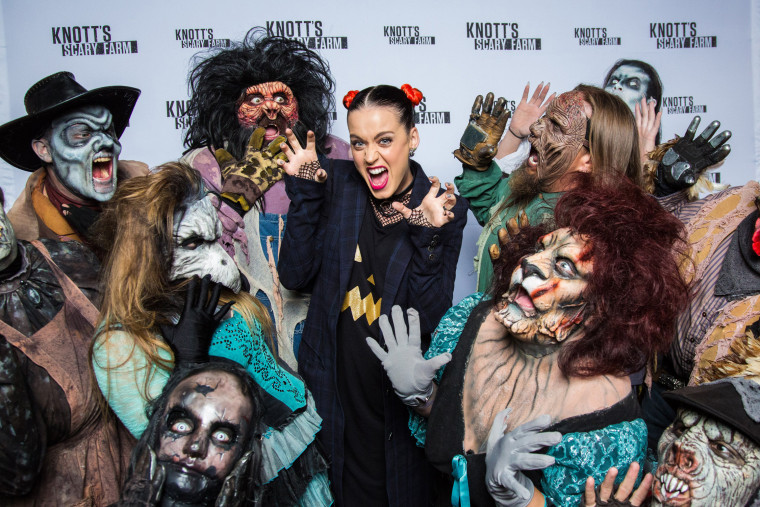 Pretty in pink: Perry cheers for Ole Miss during a visit to ESPN's "College GameDay" prior to a football game against Alabama in Oxford, Mississippi, on Oct. 4.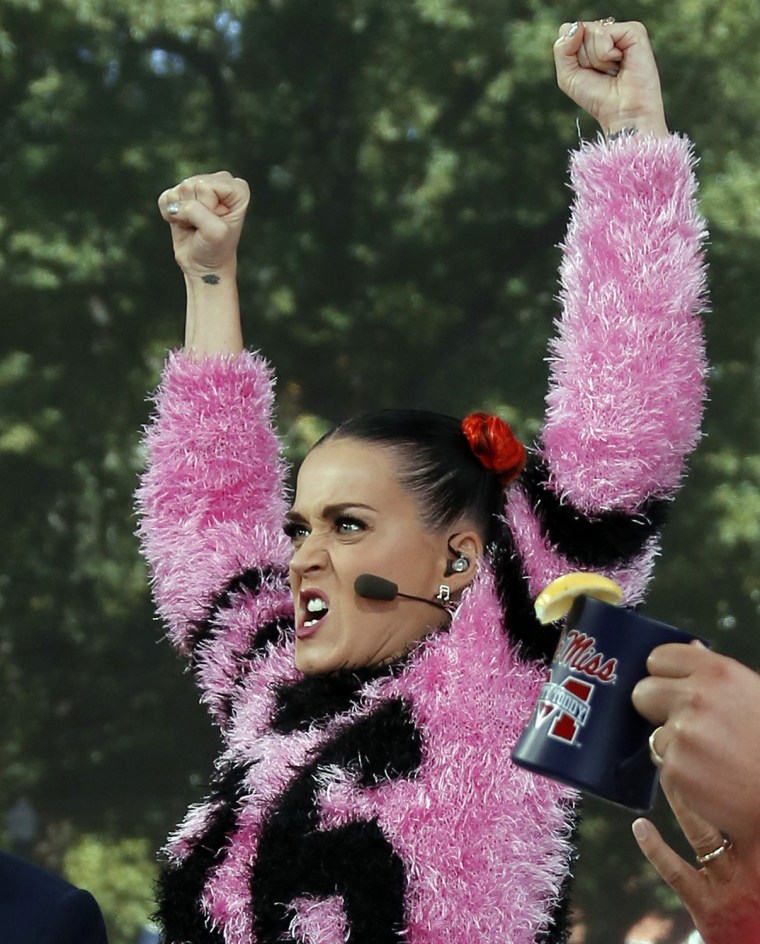 Welcome to Tron: Perry performs at the Honda Center in Anaheim, California, on Sept. 16.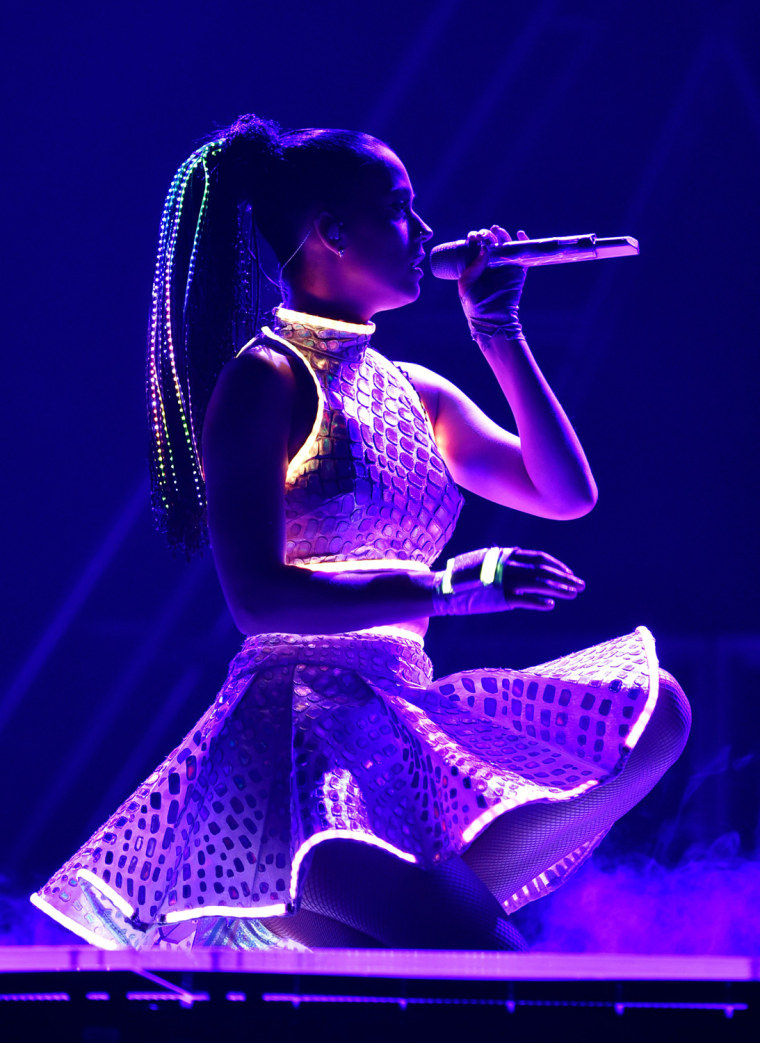 Justin? Britney?: Perry and Riff Raff arrive at the MTV Video Music Awards in Inglewood, California, on Aug. 24. The denim ensembles were very reminiscent of another musical coupling.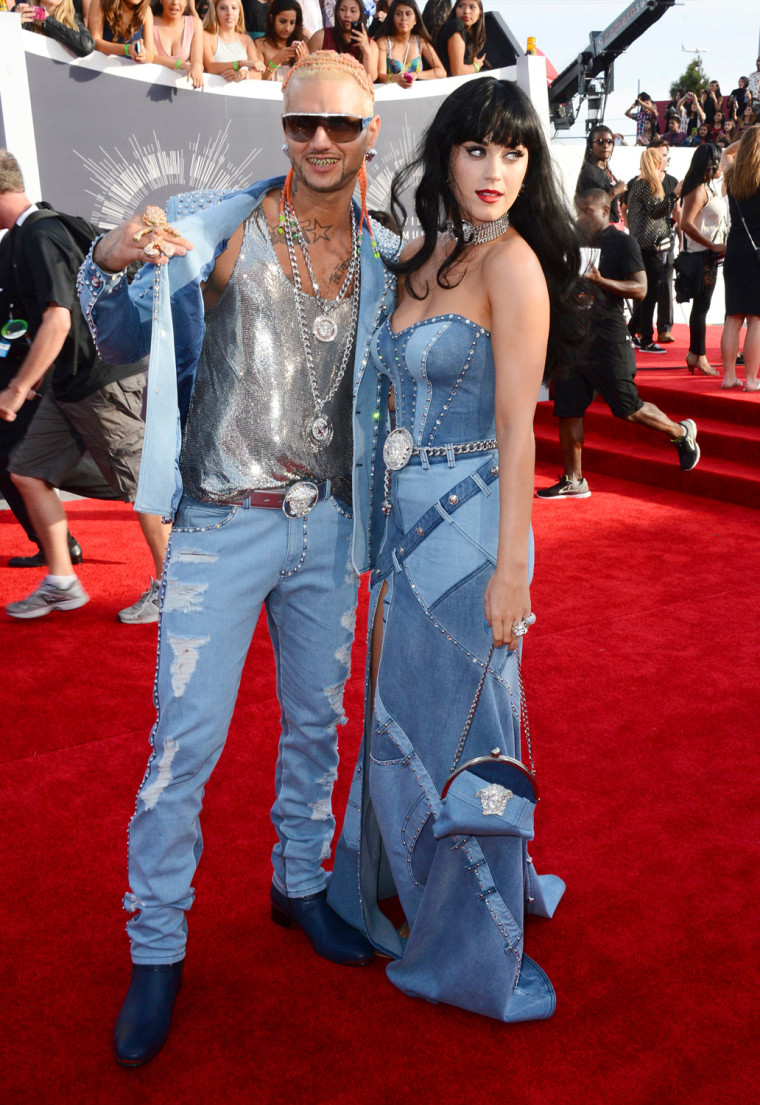 Noted fashionista: Perry attends the 56th Grammy Awards in Los Angeles on Jan. 26.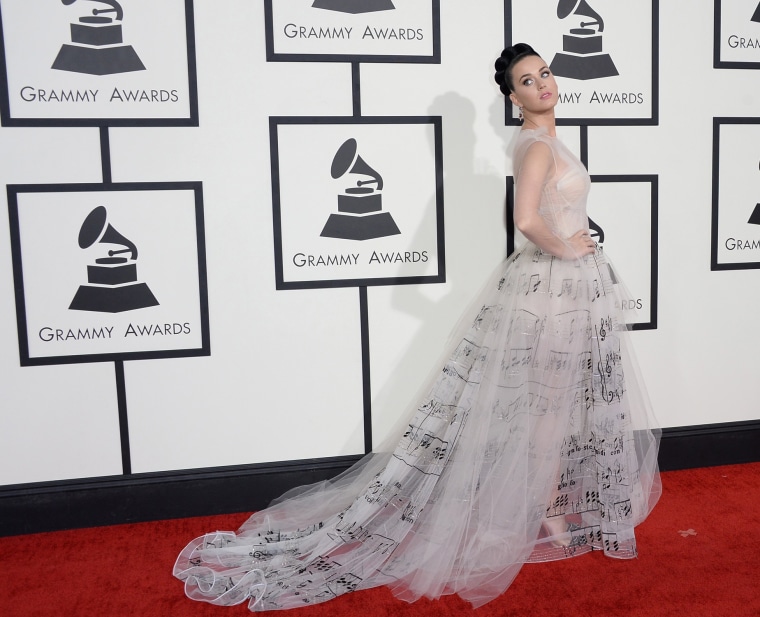 Under her umbrella: Perry performs "Unconditionally" at the 41st American Music Awards in Los Angeles on Nov. 24, 2013.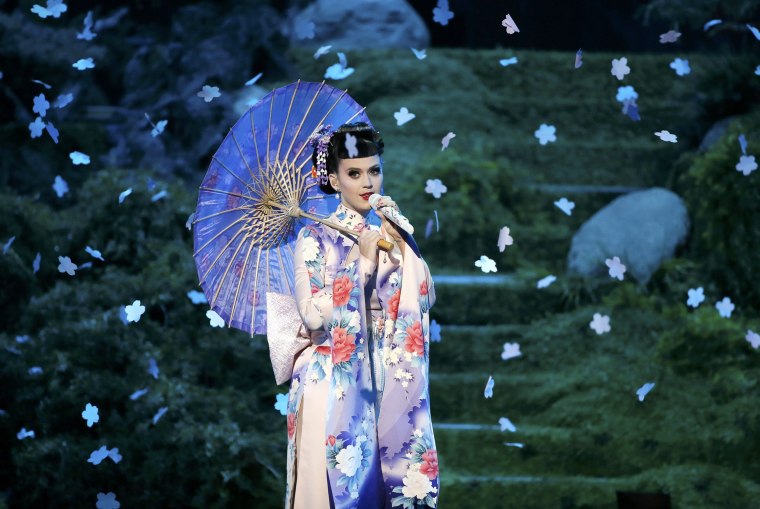 Eye of the tiger: OK, so it's leopard print. Either way, Perry is ready to chomp on something at the MTV Video Music Awards on Aug. 25, 2013, in Brooklyn, New York.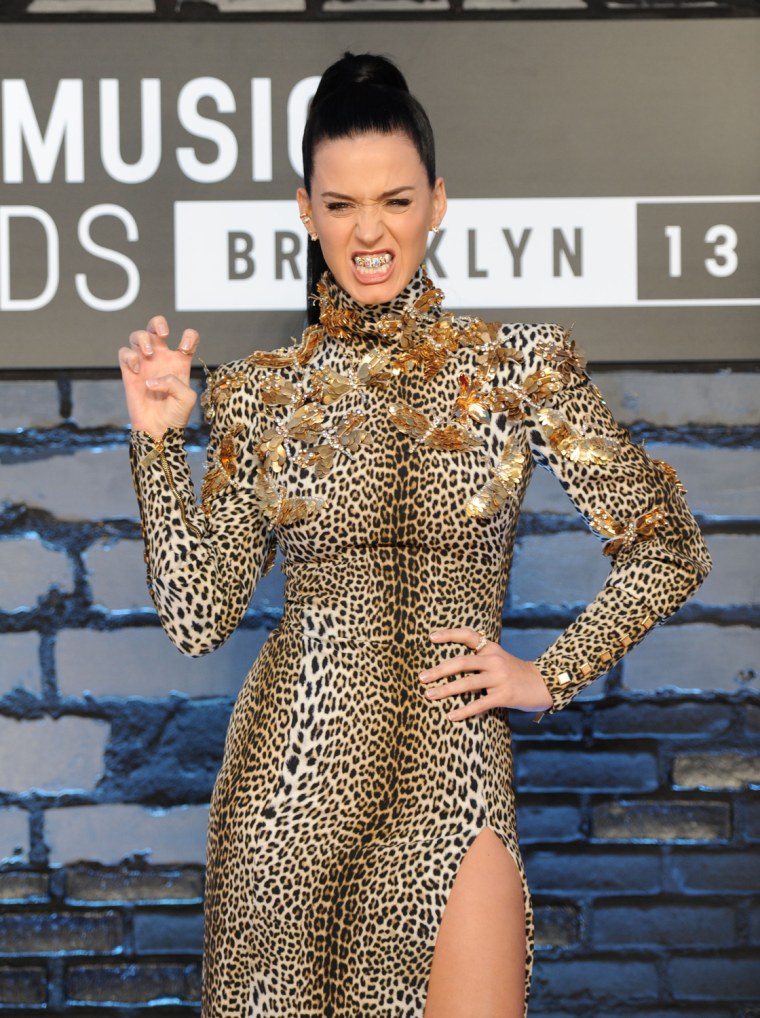 The eyes have it: Portia de Rossi, left, can't bear to look as her wife Ellen DeGeneres does just that with Perry at the 55th Grammy Awards on Feb. 10, 2013.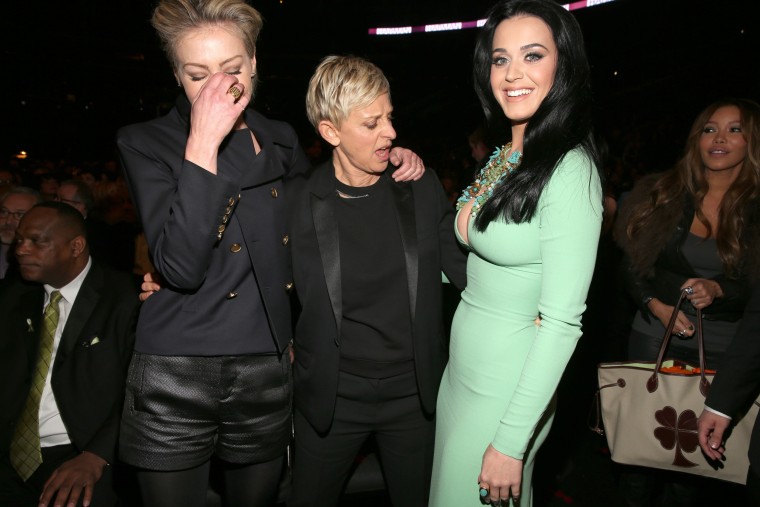 Young old Hollywood: Perry poses at the 2012 Spirit of Life Awards Gala on June 12, 2012, in Los Angeles.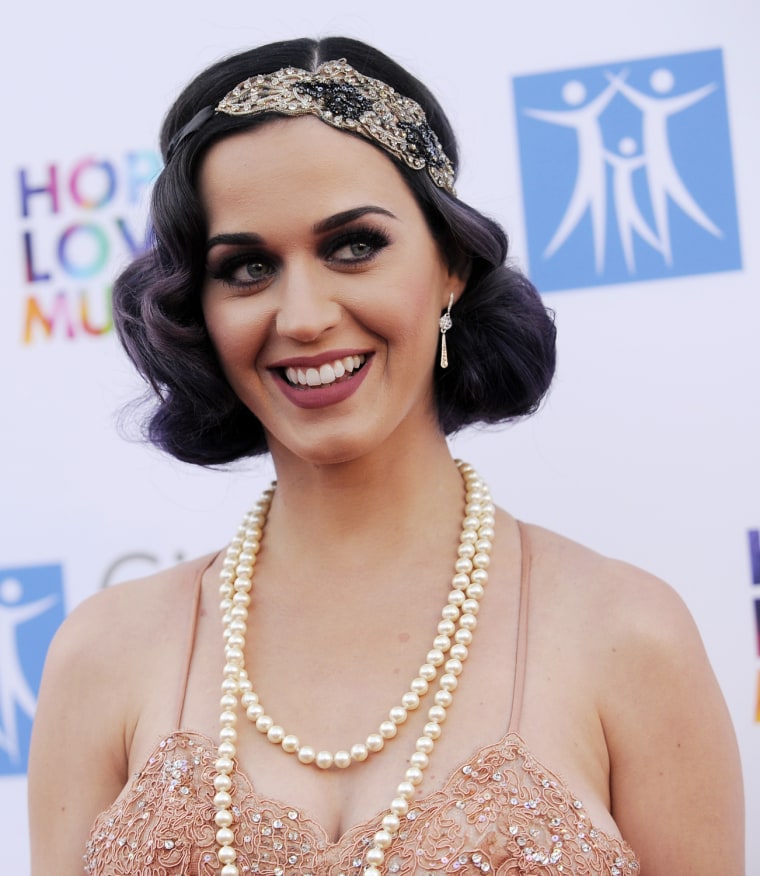 Ready for combat: Perry performs during an "American Idol" season 11 elimination show in Hollywood, California, on April 26, 2012.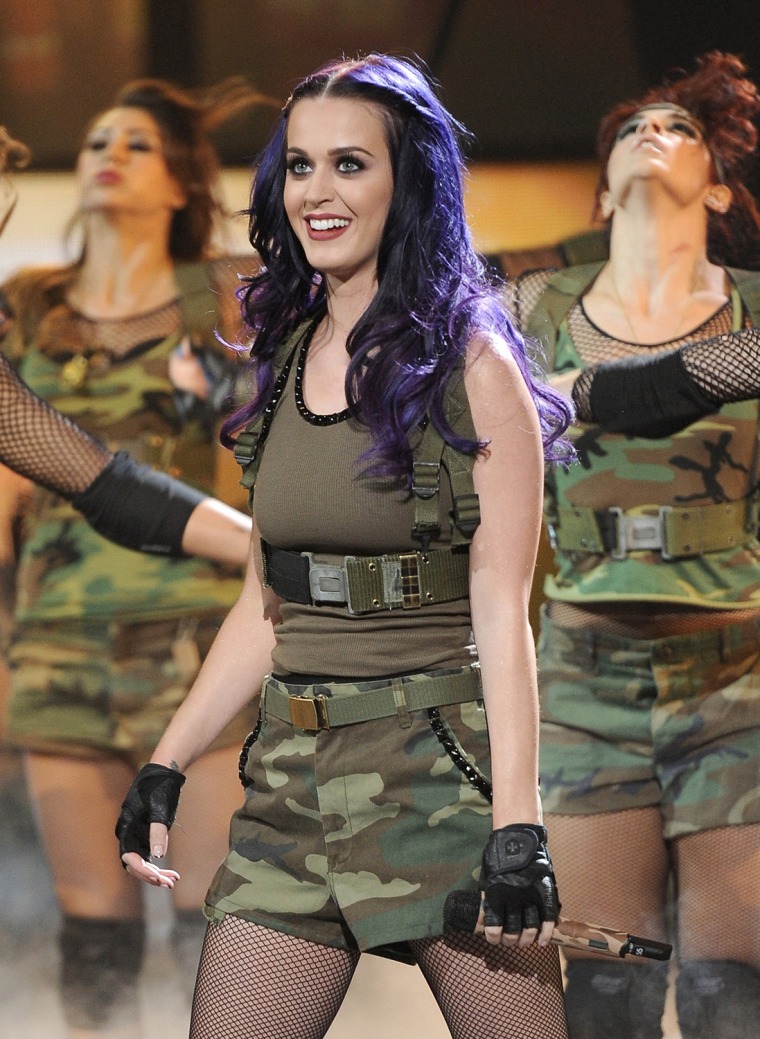 A true Smurfette: Perry attends the premiere of "The Smurfs" at the Ziegfeld Theater in New York on July 24, 2011.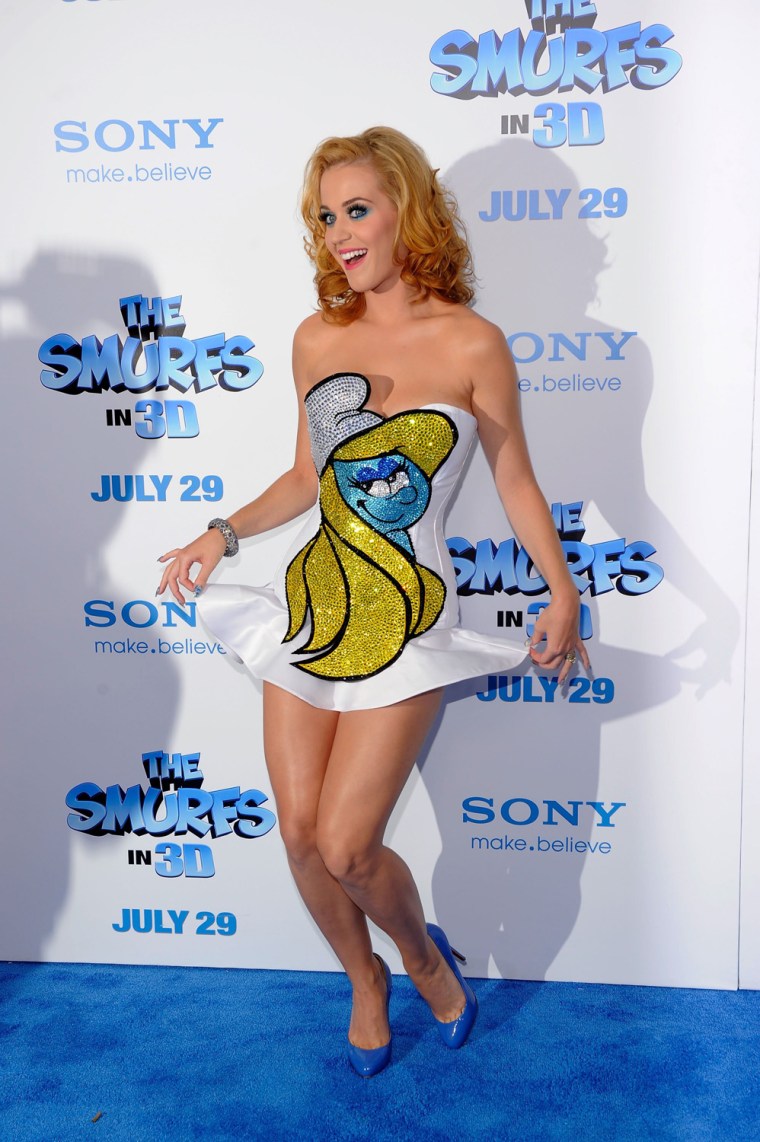 3 Oh!: She was a few years away from the big 3-0 in 2010 at the MTV Movie Awards, but Perry was already grabbing our attention in her own stylish way.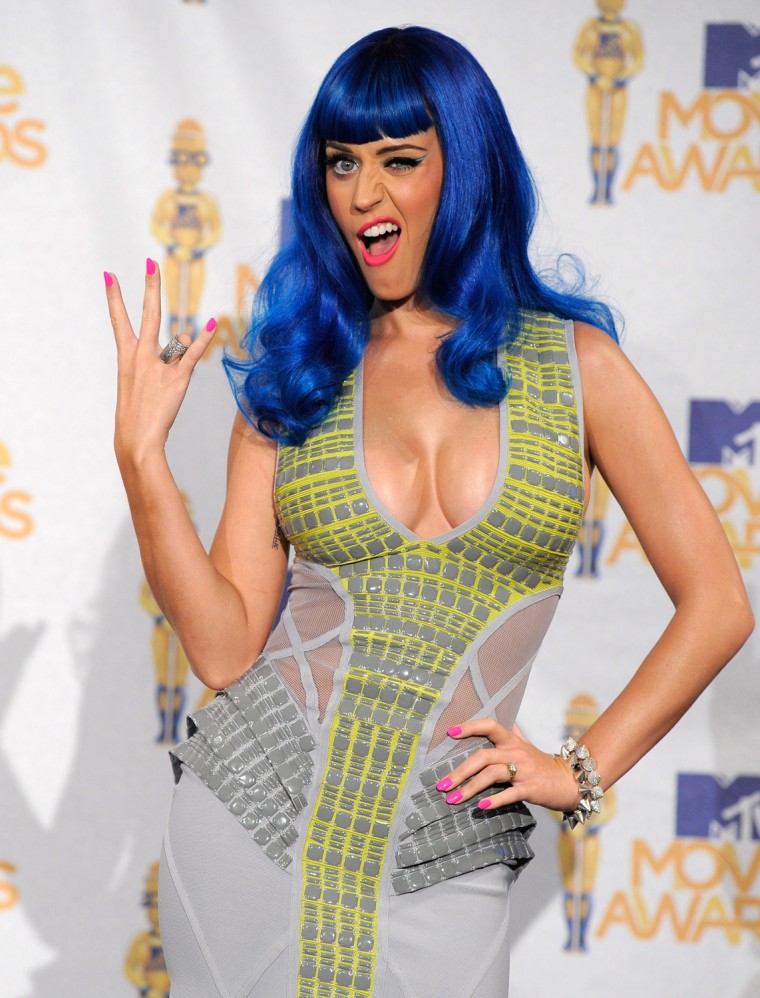 Follow Kurt Schlosser on Google+