Katy Perry has long been known for her love of daring 'dos, going from long brunette locks to a bright blue style and from a perky pink bob to wavy rainbow highlights.
But the pop star's most recent hair transformation might just be her boldest yet — and not because of the platinum blond color. It's the barely there length.
And now she's revealing the reason behind it.
During a Tuesday visit to "The Ellen DeGeneres Show," Perry put it plainly: "I went into my hairstylist the other day, and I was like, 'I want the Ellen.' And I got it!"
According to DeGeneres, that's not quite what she got.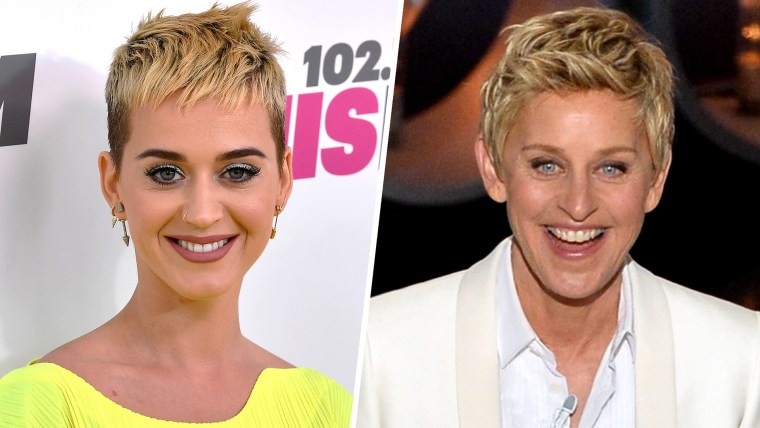 "It's actually beyond the Ellen," the host noted. "You went to the Ellen and you passed it."
This isn't the first time Perry has hinted about a style inspiration being behind the buzz cut, but the last time she jokingly gave Guy Fieri the nod.
However, the truth is neither star steered Perry to her current cut. It was all about making the best of a bad situation.
"I don't know if you ever dyed your hair blond — too blond," she said. "Sometimes your hair falls out when you go too blond, so ... (this is) the way I handled it. This is the destination that I showed up to."
And she's happy she arrived there.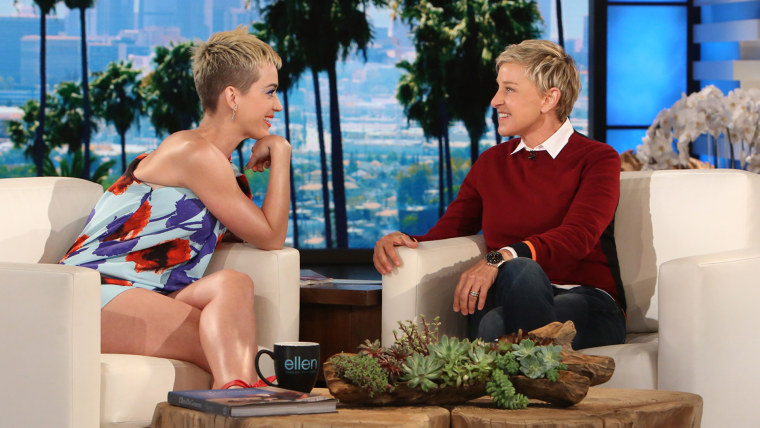 "At first it was (about saving my hair), and then I was like, 'Oh, I really think the universe has a plan for this,'" Perry added. "People are saying, 'Now you can really see the beauty of your face.'"
Take inspiration from these celebrities who know how to rock shorter styles — plus, get a few styling tips and tricks from hair experts.
RELATED