A month after the Super Bowl, the "Left Shark" from Katy Perry's halftime show who charmed viewers with his hilariously awkward moves is still a national sensation ... or at least, Perry hopes he is.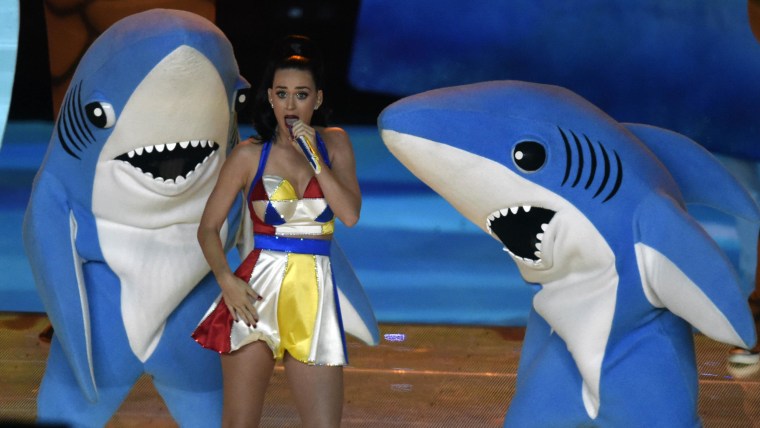 The 30-year-old singer announced on Twitter Monday that she has started selling onesies designed to resemble her popular sidekick.
Perry assured followers that they no longer had to sport "DIY Left Shark" costumes, posting a photo of a man wearing an unfortunate knockoff.
She then added that they could be a proper Left Shark with her "official" onesie, sharing a link to her website, where fans can purchase the product.
It turns out that emulating the uncoordinated character isn't cheap. The blue polyester garment costs $129.99.
For those wanting to make a similar fashion statement without the hefty financial commitment, Perry is also offering white cotton T-shirts imprinted with an illustration of Left Shark for $25.
While this is the pop star's first foray into Left Shark merchandise, the days following the Super Bowl saw plenty of online vendors selling "unofficial" items inspired by the aquatic character. (Perry's lawyers were quick to send a cease-and-desist letter to one such entrepreneur.)
Only time will tell whether Left Shark mania is still strong come Halloween.