At an art show before a surprise birthday party for boyfriend Orlando Bloom, Katy Perry also unveiled another surprise - she's a blonde!
The famously dark-haired pop star unveiled a blonde bob on Saturday at a show by friend Sham Ibrahim in Palm Springs, California, before surprising Bloom for his 40th birthday.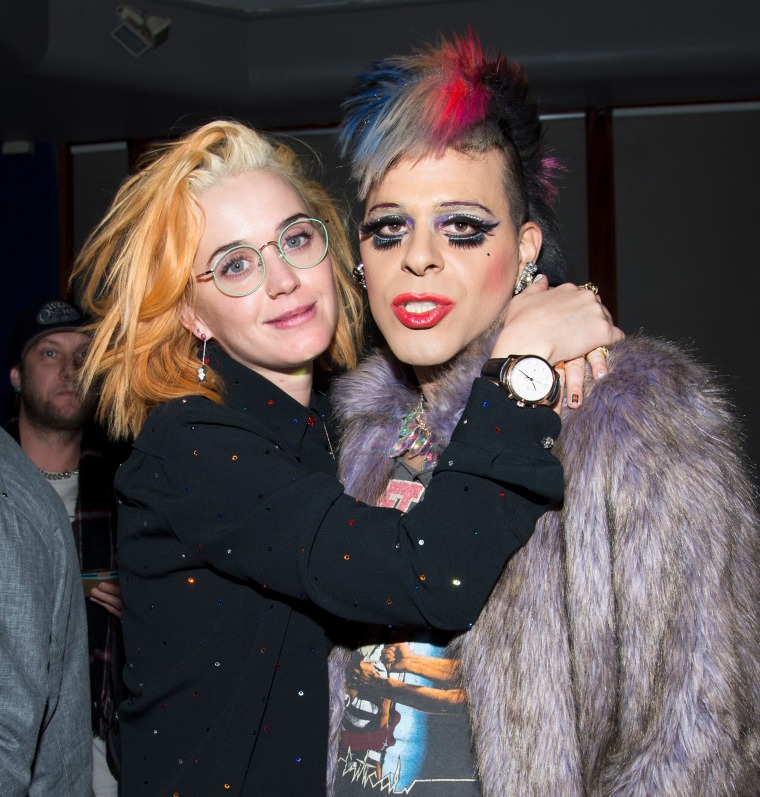 RELATED: All hail the top 10 celebrity hair heroes! The locks that can do no wrong
Perry, 32, tried out life as a "California Gurls"-style blonde before the big party, which included flying in Bloom's mother, Sonia, as part of the surprise. Bloom shared a sweet photo of the special moment with his mom.
Perry is no stranger to changing up her hair color, mixing it up between its usual raven-black to platinum blonde, lavender, pink, blue and orange and drawing rave reviews along the way.
Follow TODAY.com writer Scott Stump on Twitter.