Thinking about bangs? Based on Katie Holmes' new hair look, now is the time!
The 37-year-old stepped out on Wednesday with some added blunt fringe to her sleek, long locks.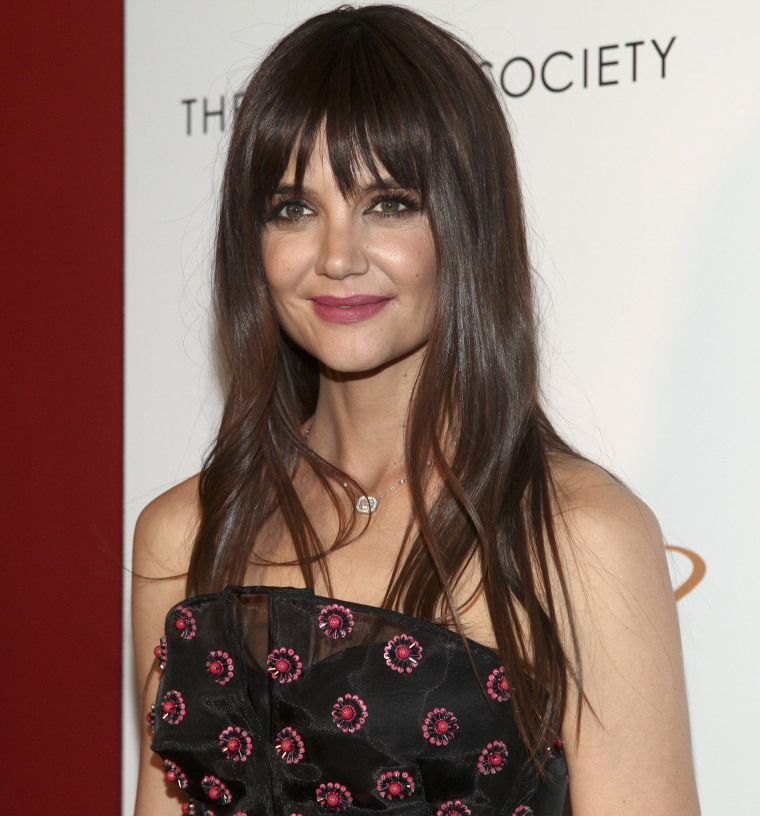 Her stylist, DJ Quintero, posted a photo on his Instagram debuting her new trendy look.
Holmes is far from the only star in Hollywood going for a fringed look. From Kate Hudson to Hilary Duff to Brie Larson, this mod style seems to be having a major comeback. And doesn't it give off some major Jane Birkin vibes? Such a cool look!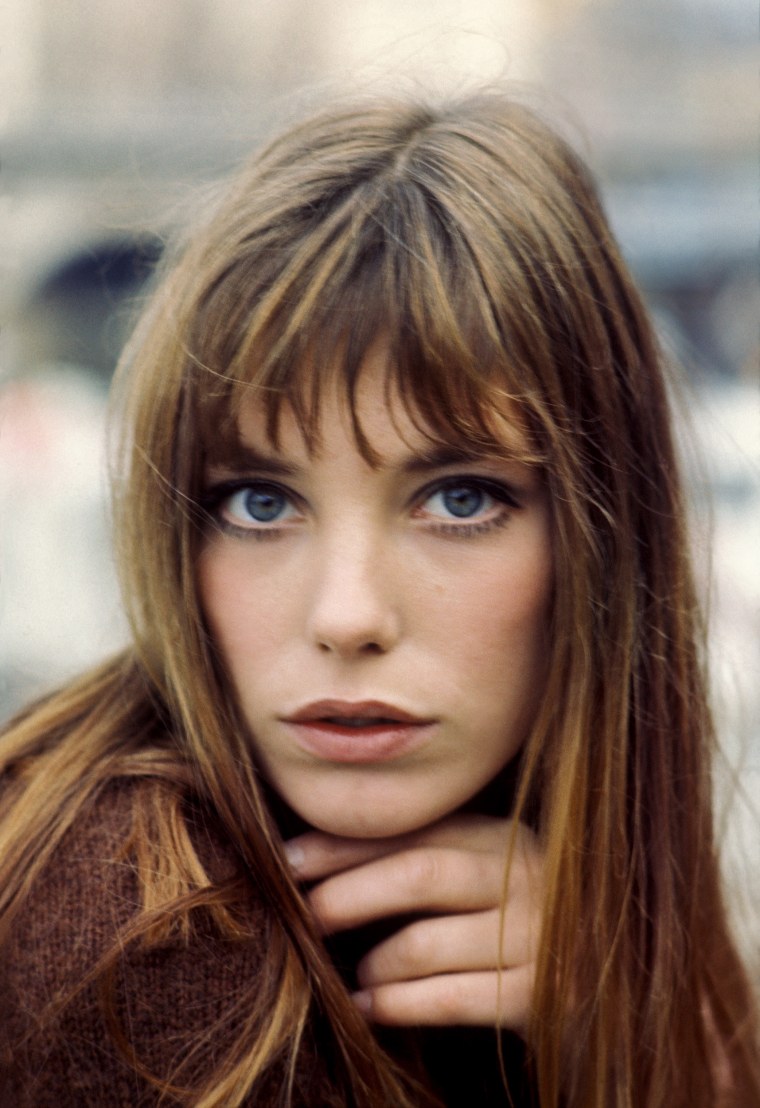 There's no word yet on whether the bangs are real or clip-ons, like the one's Chrissy Teigen sported back in September, but Holmes certainly rocks this look either way.
RELATED: Bangs or no bangs: How your hair could affect your dating life
This isn't the first time the actress has dabbled in the world of fringe. In fact, she's tried out life with bangs several times before.
Just last year, for the 2015 Met Gala, Holmes' showed up with a blunt bob that was complete with fringe.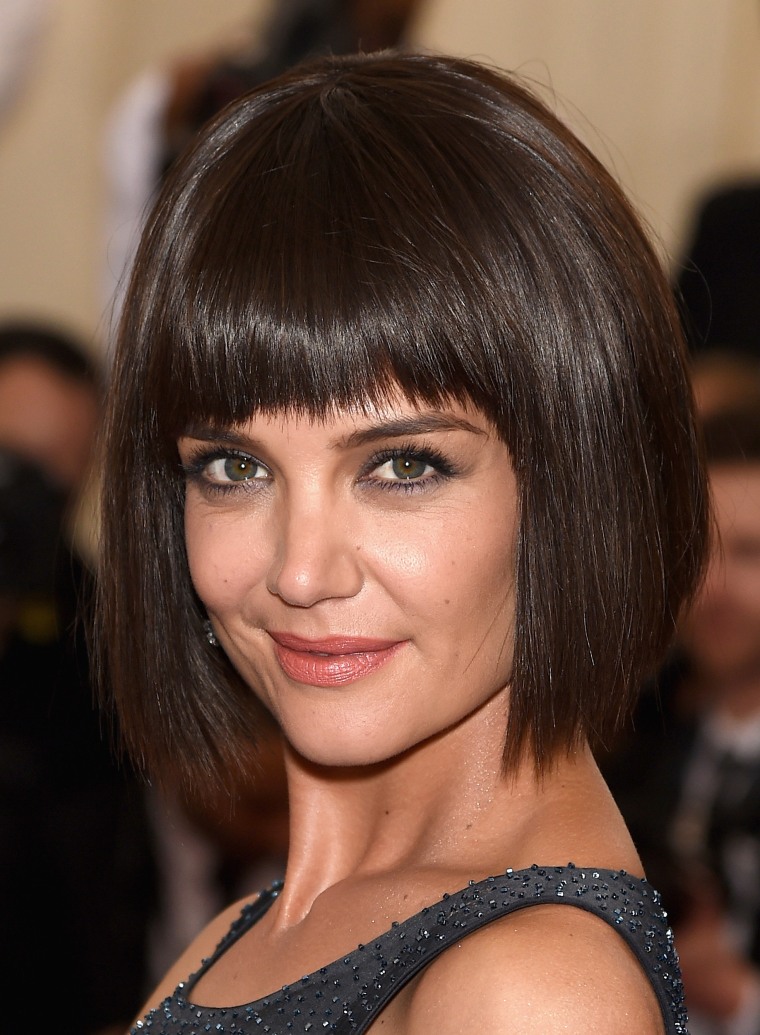 In 2014, she took a cue from the '70s with wispy, side-swept bangs.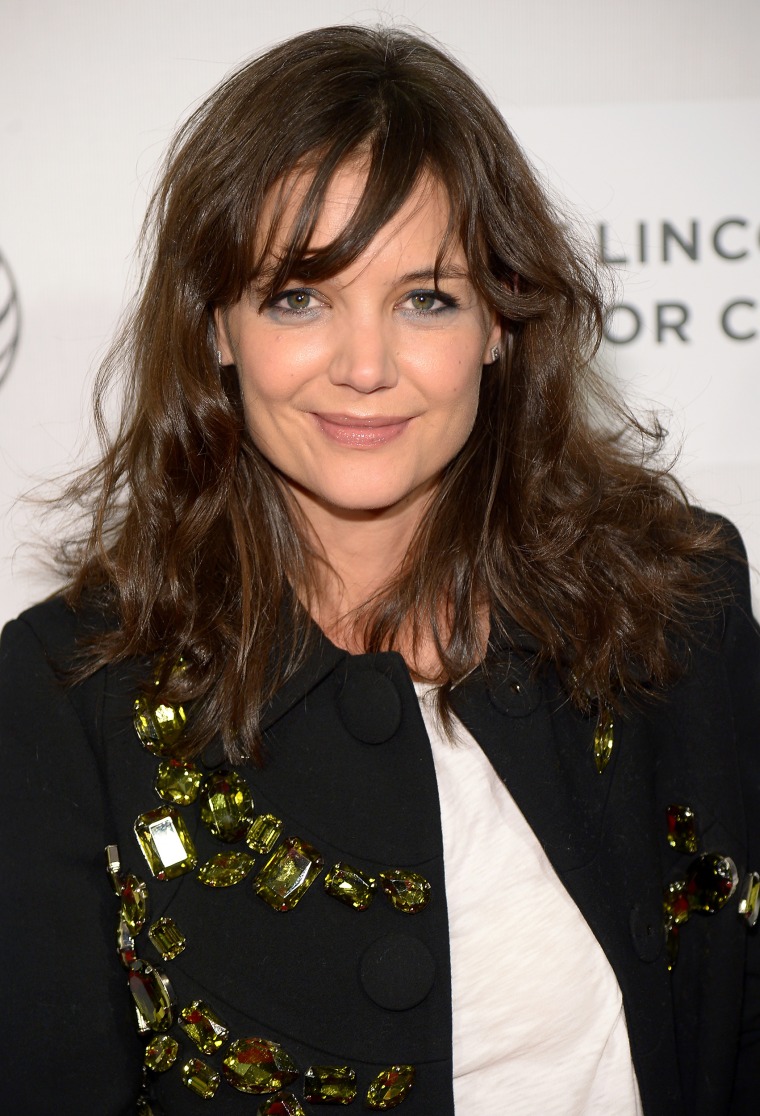 The look was so versatile that she could also wear the same cut straight on for when she really wanted to make a statement.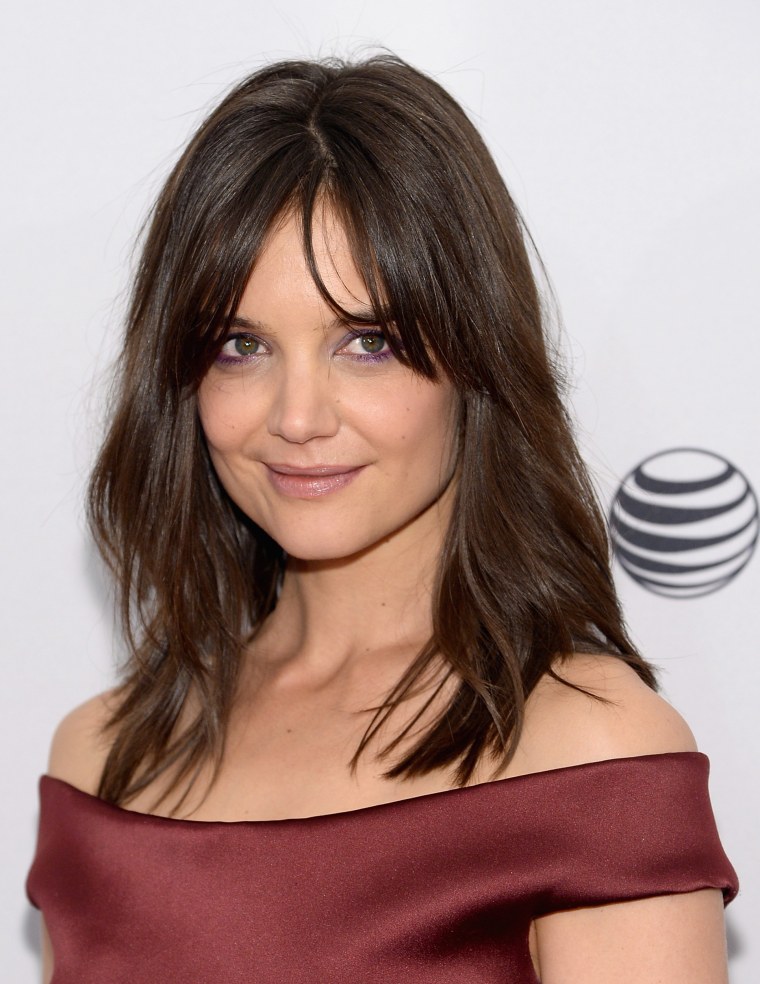 And even during her Tom Cruise days, back in 2012, Holmes gave fringe a go. She accompanied her gown for the Oscar's with a sleek ponytail and eyebrow-grazing bangs that are similar to the style she has now.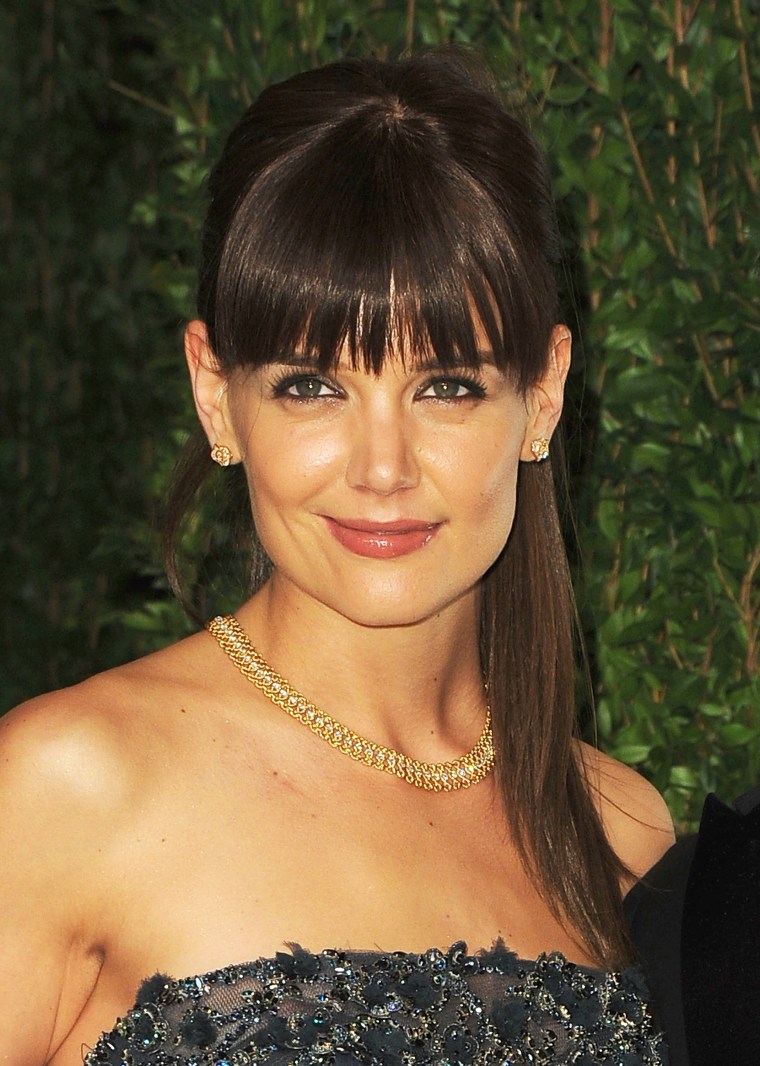 What gorgeous style will Holmes try next? We can't wait to find out. Bangs or no bangs, she's beautiful!