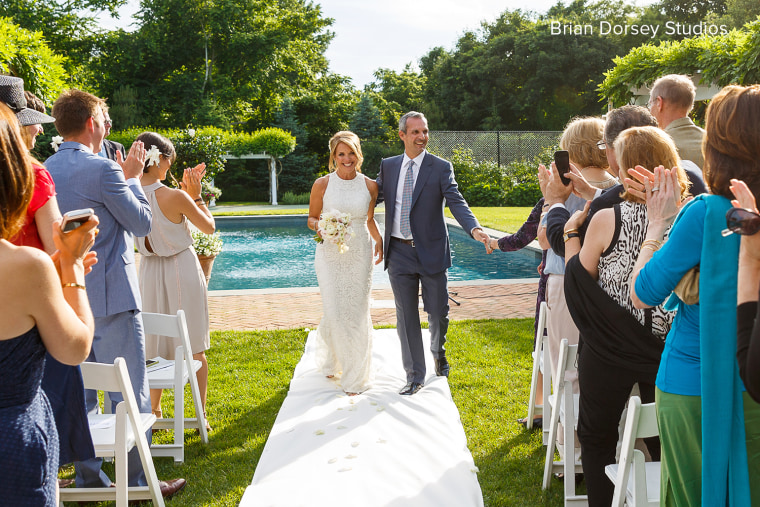 Katie Couric couldn't wait to marry John Molner. 

"I just wasn't nervous at all," she told Savannah Guthrie on TODAY Wednesday. "For someone who is generally hyper, I was incredibly relaxed."
Eschewing tradition, the bride and groom walked down the aisle together while a string quartet played the Broadway song "Til There Was You." The ceremony in the backyard of her home in East Hampton, New York, on June 21 was a laid-back affair for Couric, 57, who lost her first husband, Jay Monahan, to colon cancer in 1998. Couric shared some of her wedding photos with TODAY. 
Watch video: Katie Couric on wedding: Husband 'makes me laugh'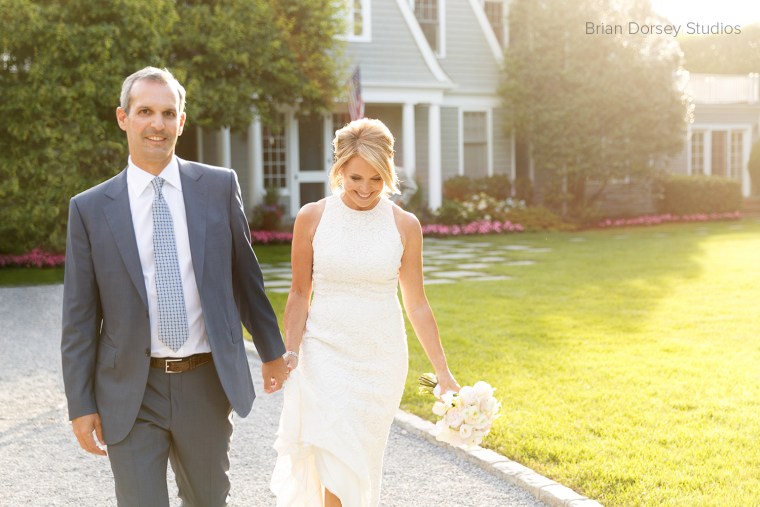 The former TODAY anchor and current Yahoo! global news anchor wore an ivory crystal beaded and embroidered Chantilly lace halter gown designed by Carmen Marc Valvo. Her daughters Ellie, 22, and Carrie, 17, joined Molner's children, Allie and Henry, to celebrate. In another twist on tradition, Molner, 51, did most of the wedding planning. 
After the wedding was said and done, she told Savannah, she's "very glad that Matt and Howard Stern did not crash."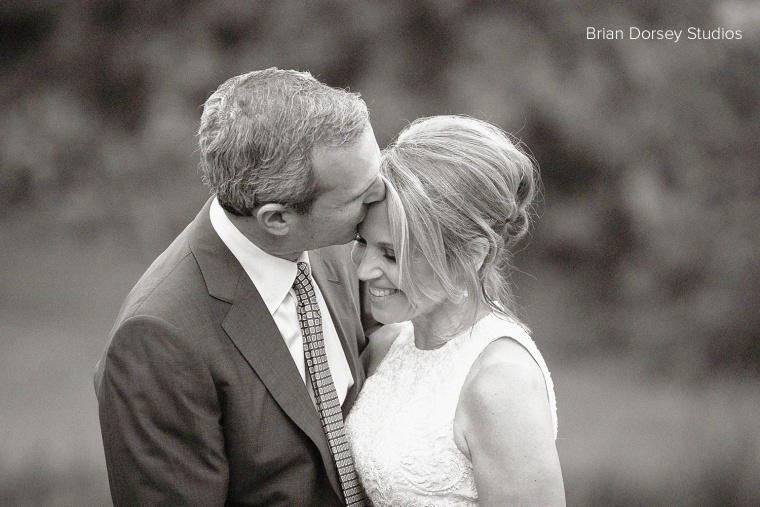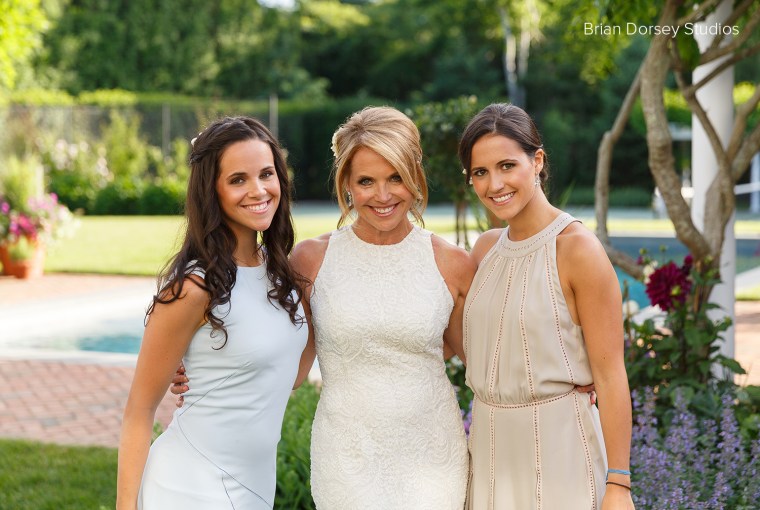 Couric has worked tirelessly for cancer research since Monahan's death, urging early detection and prevention of colon cancer. She will be part of the fourth Stand Up To Cancer fundraising telecast on Sept. 5 that will be simulcast on 30 networks, including NBC, Bravo, Oxygen and E!