We all remember Kathy Ireland as an icon from the '80s, but you may not realize the supermodel-turned-mogul is now one of the biggest names in business.
RELATED: Bethenny Frankel gets real about women in business: 'Be on top of it'
Ireland, who skyrocketed to fame as a model at the age of 16, is now the CEO of Kathy Ireland Worldwide — a global empire worth over $2 billion.
But she was a businesswoman long before she became CEO of her own company. At age 8, she became the first "paper girl" in Santa Barbara, California — what she had been told was a "boy's job" at the time.
Ireland's company got its start with a simple pair of socks in 1993. Now, she markets some 17,000 products, from diamonds to pet care, sleep wear, flooring, furniture and more.
RELATED: First African-American woman to own a billion-dollar business offers tips for success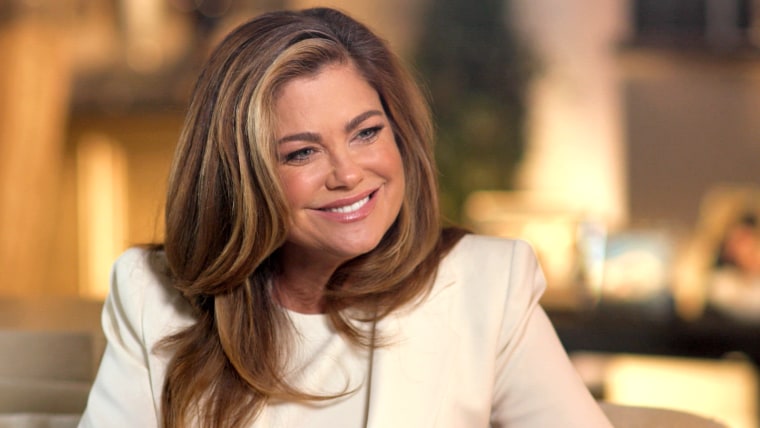 Below, a few of her top tips for having that Midas touch in the business world:
1. Play well with others.
"Consider others as more important than yourself," she told TODAY. "That can be counterintuitive in today's world. It works. When you treat the people you work with the way you would want your family members to be treated, there's no limit to what you can accomplish together."
2. What you give is what you get.
"I never had a family business, but today we have a business family. And I love it," she continued. "I believe that all that you give is all that you get. So give it all you've got.
3. Don't do anything half measure.
"Really put your heart into what you do."
4. Work fairly.
"You don't win when you cheat," Ireland warned.
5. Don't ignore criticism. Learn from it.
"Criticism can be a gift that is wrapped in a nasty package, but we've gotta open it to discern: Is it garbage that needs to be discarded? Or, despite the nasty wrapping, is there something we can learn from it?" she asked. "Even when someone has something nasty to say, there's a gift in that."