Kate Winslet is consistent in at least two areas: She always looks great, and she's always surprising us by pushing the envelope.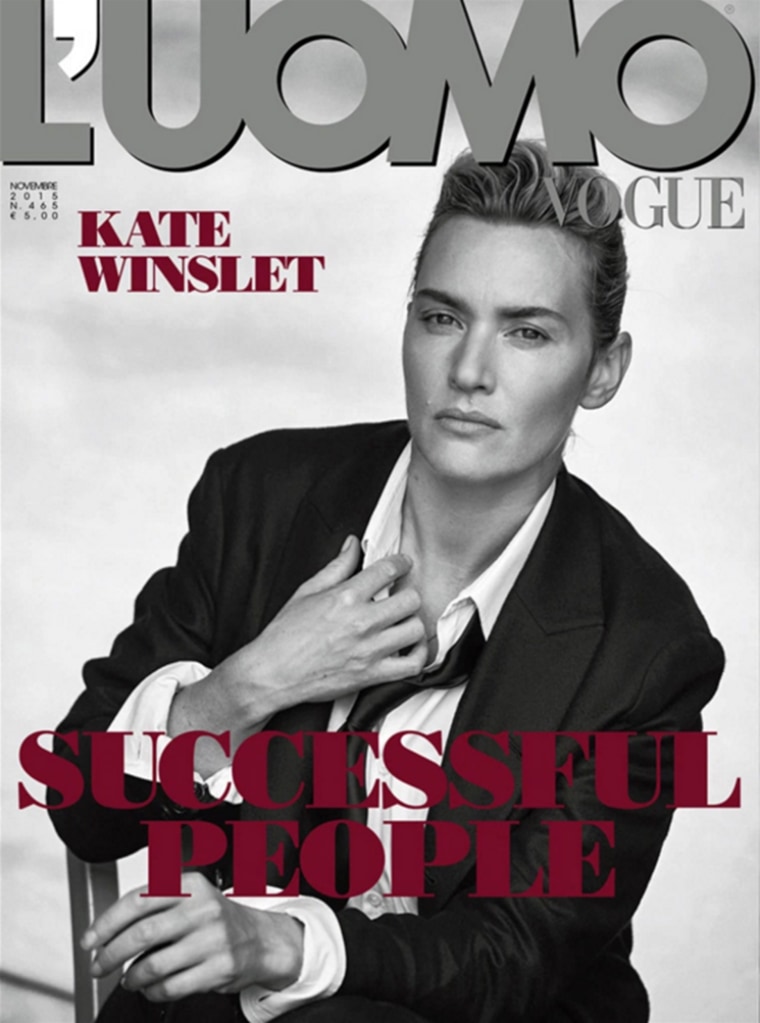 And on the cover of L'Uomo Vogue (Italian men's Vogue), she's done it again. Hair slicked back and pushed up in a pompadour, tugging at the collar of a loose shirt-tie-and-suit combo, she looks every inch the well-coiffed ... man.
MORE: Kate Winslet bans kids from social media, says it impacts 'self-esteem'
OK, so maybe it's not a look that will deceive anyone for long. This is Kate Winslet, who turned 40 this year after all, and there's no getting around those cheekbones and crafted eyebrows. But truly, this is a gender-flip look that is designed to turn heads and get hearts racing.
This isn't the first time L'Uomo Vogue has gone this way; in 2014 Cate Blanchett also got the men's-suit-noir treatment.
MORE: Kate Winslet says 'no' to retouched photos: 'We have a responsibility'
Winslet's photos are by Peter Lindbergh, and on the inside of the magazine Winslet appears in other traditionally male outfits: Oversized coats, Oxford shoes, a cigarette dangling from her fingers. The overall noir look is smoky and red hot.
Follow Randee Dawn on Twitter.