We expect to see fiction on the big screen, but you can't always believe what you see in celebrity magazine spreads and high-profile ads, either.
Thanks to retouching, fine lines disappear, waistlines get trimmer and hair looks fuller and shinier than ever.
But Kate Winslet wants to keep it real.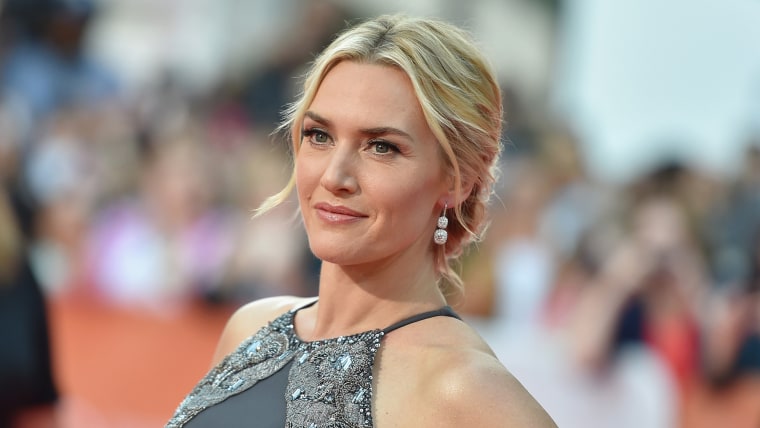 The actress is the face of Lancôme cosmetics and her contract with parent company L'Oreal stipulates that her ads remain free from changes to her appearance.
"It does feel important to me, because I do think we have a responsibility to the younger generation of women," Winslet told E! News while attending the Elle Women in Hollywood event this week.
She said "it's a hope that other people might follow suit" for the sake of those young women.
"I think they do look to magazines," Winslet explained. "I think they do look to women who have been successful in their chosen careers and they want people to look up to, and I would always want to be telling the truth about who I am to that generation because they've got to have strong leaders. We're all responsible for raising strong young women, so these are things that are important to me."
One of the young women she's so concerned about is her own 14-year-old daughter, Mia.
Earlier this year, on "Running Wild With Bear Grylls," she said, "I stand in front of the mirror and say to Mia, 'We are so lucky that we've got a shape. We're so lucky we're curvy. We're so lucky that we've got good bums.' And she'll say, 'Mummy, I know, thank God.' It's working, that thing that I've been doing. It's paying off."
MORE: Kate Winslet doesn't fear aging: 'I honestly want to go rocketing to 40'
The "Steve Jobs" star has long insisted that her shape and wrinkles remain visible in movie posters, too.
Winslet turned 40 earlier this month, and told TODAY her birthday left her feeling "pretty triumphant and calm and happy."
And she just keeps on making fans happy, too!