Sports Illustrated has revealed its 2017 swimsuit cover model, and she's a familiar one!
Kate Upton graces the front of the annual issue for the third time — and this time she has three separate covers to show for it.
"Growing up in such a sports oriented family, Sports Illustrated always meant to much to me, seeing these amazing women who were so confident and loved their bodies," Upton, 24, explained during a Wednesday morning visit to TODAY. "I feel honored to be a part of the issue."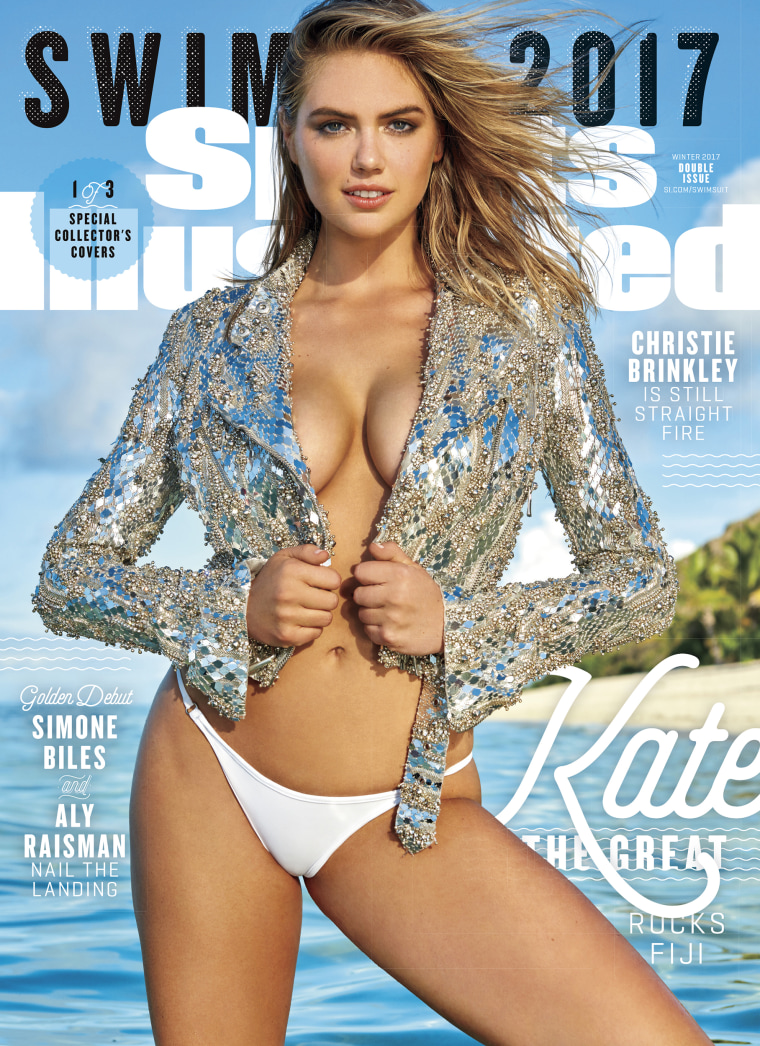 And despite the word "swimsuit" in the title, you won't see much swimwear on these covers.
While the model and actress sports a bikini bottom with a bejeweled jacket on one, her other stunning cover looks feature what can only be called barely-there ensembles.
Upton first appeared in the pages of the magazine in 2011, and she soon became a favorite, returning for back-to-back covers in 2012 and 2013.
RELATED: Christie Brinkley poses for Sports Illustrated swimsuit issue with her daughters — at 63!
In the pantheon SI swimsuit cover models, Elle Macpherson holds the record with five. But Upton is now tied with other unforgettable three-time supermodels, including Heidi Klum, Tyra Banks and Christie Brinkley — who, at 63, shares the interior pages with Upton and others this year.
"It's so inspiring to see Christie back in the issue and looking incredible," Upton said. "And it just really shows you, no matter your age, you always have your youth and your spirit with you."
RELATED: Kate Upton rejects 'plus size': 'No one should be labeled by their body size'
"The Other Woman" star expressed her joy about not just appearing on another SI cover, but appearing on one that celebrates beauty in all its forms.
"It always feels great to be a part of Sports Illustrated, but especially this year because of what the issue is all about," she said. "Having woman of every shape and size and beauty and every age of beauty. It just felt really special when they asked me to come back for this issue."
Sports Illustrated swimsuit is on sale now.