Off to the races!
Catherine, Duchess of Cambridge, arrived in style to the first day of Royal Ascot, one of the highlights of the British royal social calendar.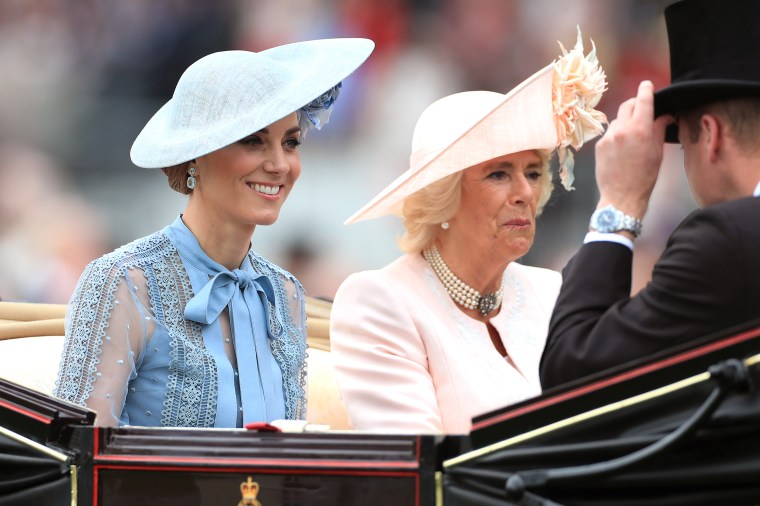 The former Kate Middleton wore a light blue Elie Saab dress with sheer sleeves, a pussy bow accent and intricate, lace detailing.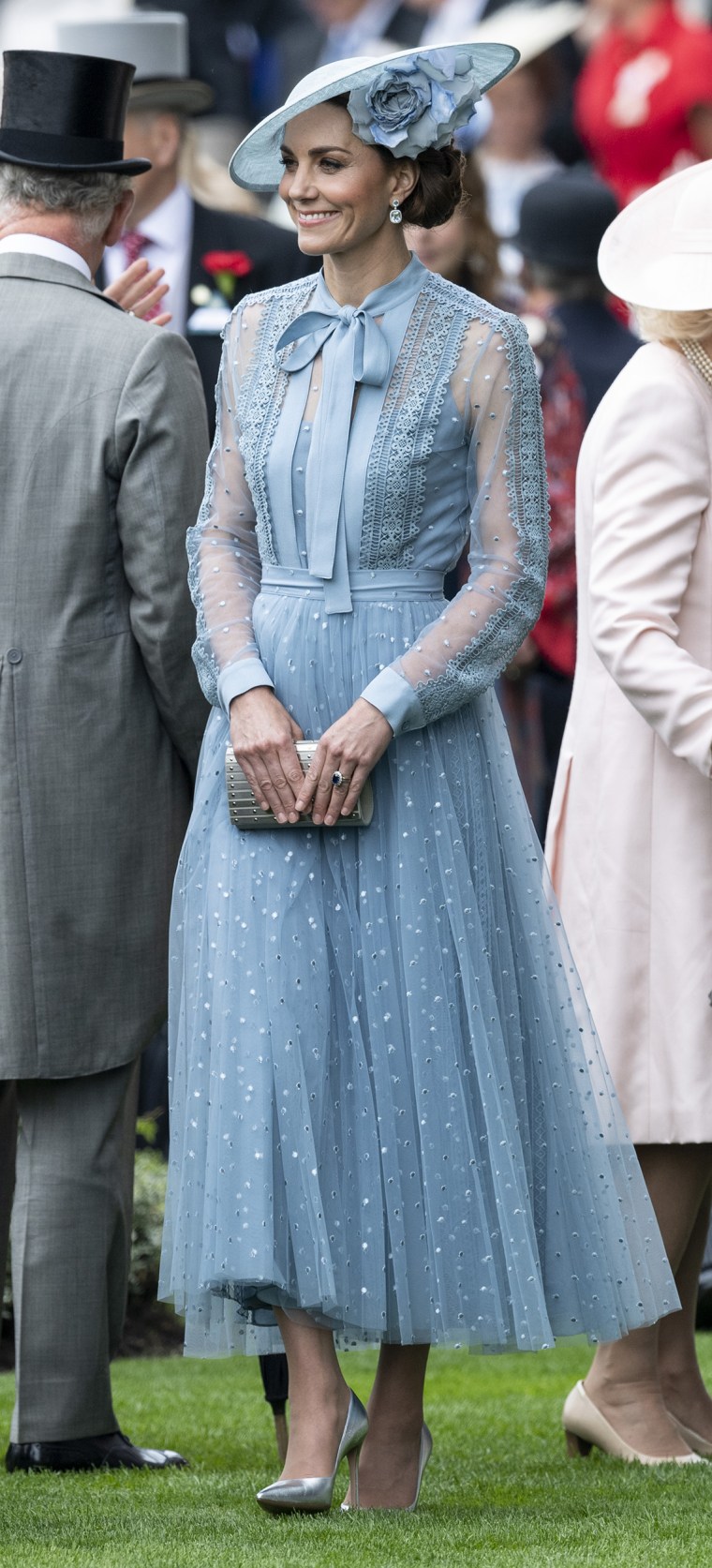 She paired the dress with silver pumps and blue earrings. And since hats are required for women at the event, she topped off the look with a stunning Philip Treacy design featuring a blue flower.
The duchess wore her hat at an angle, revealing a pretty, braided chignon off to the side.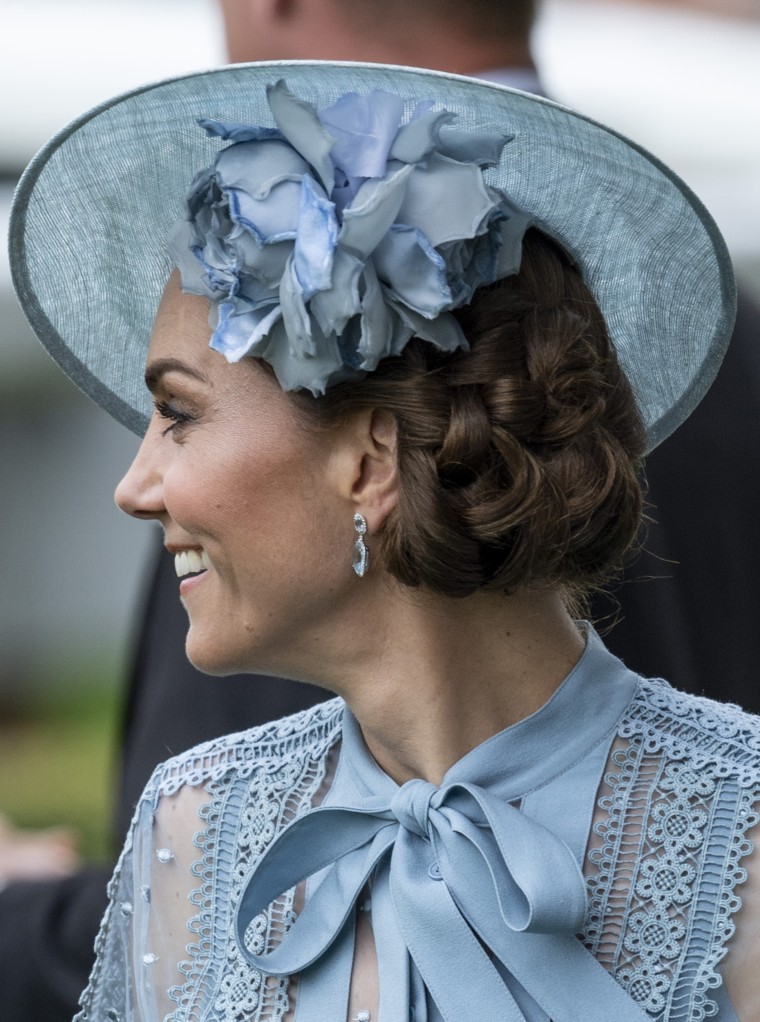 There was no shortage of splendid hats at the royal affair, which takes place every summer at Ascot Racecourse in Ascot, England. Queen Maxima of the Netherlands wore a particularly elaborate headpiece to go with her Champagne-colored dress.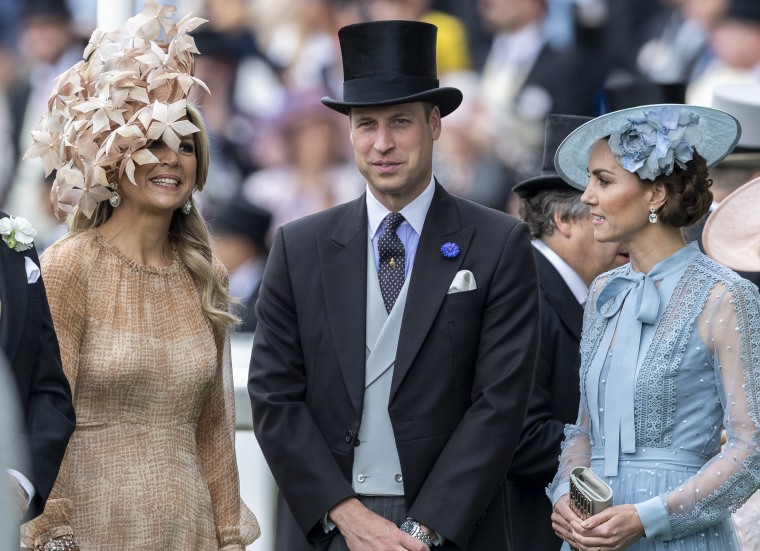 Prince William also wore a dashing top hat, in keeping with the dress code for men in the Royal Enclosure.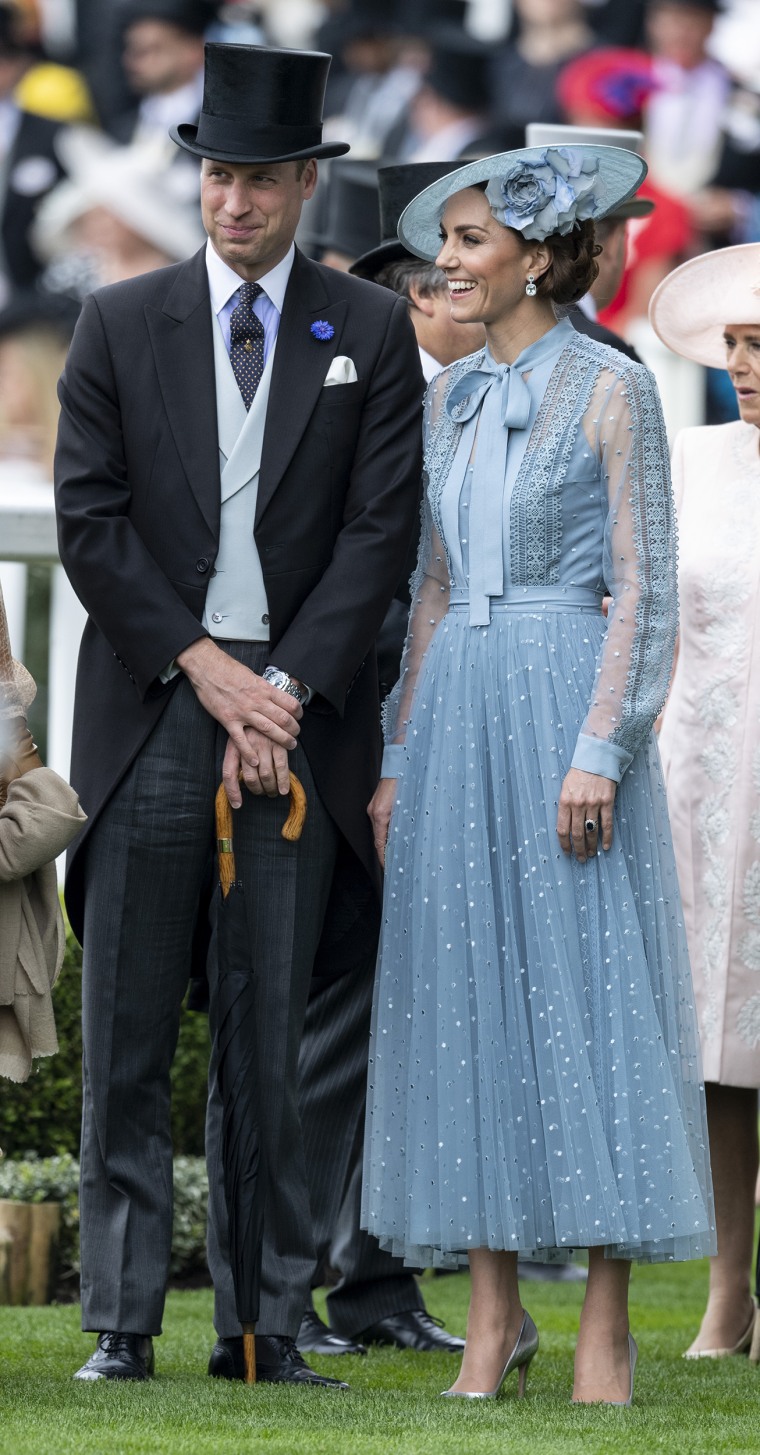 The duchess's blue dress and hat echoed a look worn by Princess Diana in March 1983 during a visit to Australia, a reminder that royal style is timeless.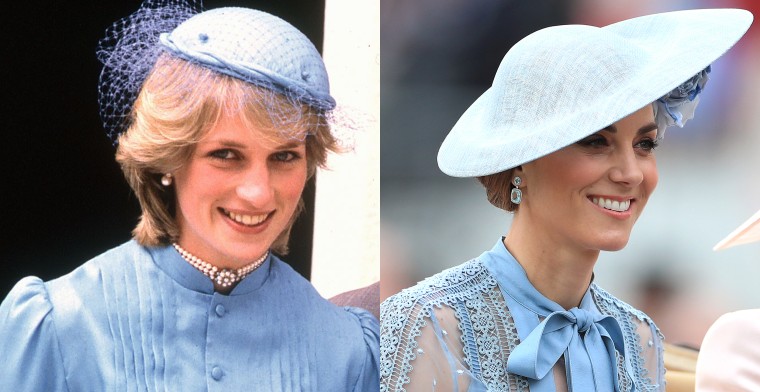 This was just day one of the five-day racing event, so stay tuned for more gorgeous Ascot looks from the Duchess of Cambridge!
Catherine, Duchess of Cambridge, is known for her elegant, classic style. And it seems that she's taken plenty of inspiration from her late mother-in-law, Princess Diana. Here are a few times the former Kate Middleton has worn similar outfits to Princess Diana.