Catherine, Duchess of Cambridge, wore the perfect accessory as she continued the rollout of her new "5 Questions on the Under 5s" initiative.
It's a necklace that celebrates the three under 7 she has back home!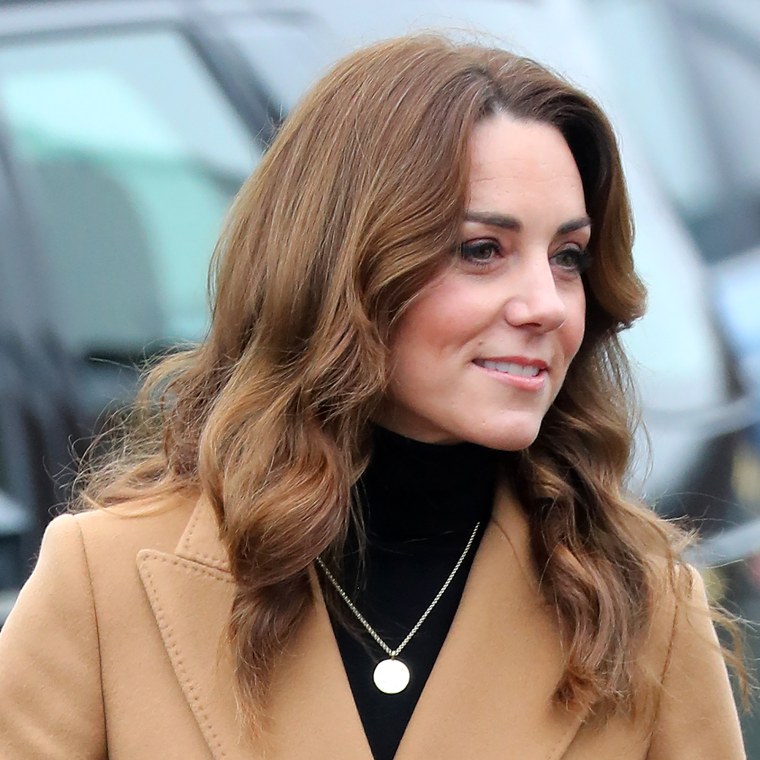 The duchess made a stop in Cardiff, Wales, at the Ely & Careau Children's Centre Wednesday, as part of her continued work to put a spotlight on the all-important early years of a child's life. All the while, the gold jewelry she sported around her neck paid tribute to the children she shares with husband Prince William.
The letters "GCL" were engraved on the simple-but-stunning piece — in honor of Prince George, 6, Princess Charlotte, 4, and Prince Louis, 1 — and alongside the initials, the pendant featured three tiny stars.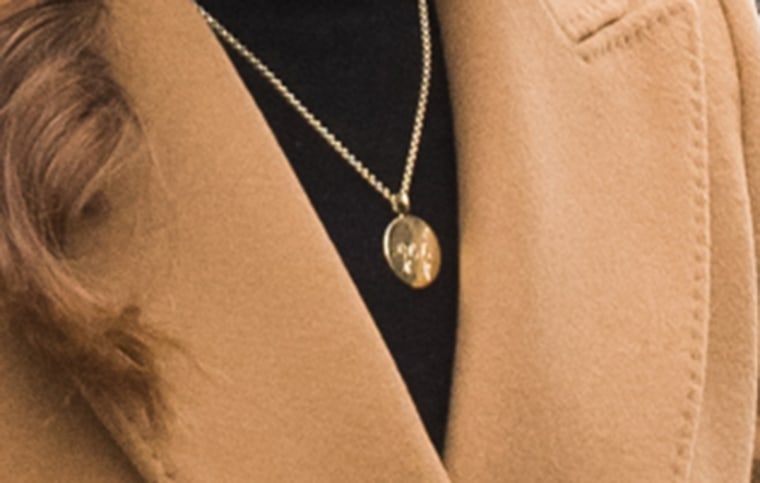 And royal baby watchers, take note: The former Kate Middleton didn't leave room for another letter to be added to the personalized Gold Midnight Moon necklace from designer Daniella Draper, which retails for £1,070 pounds (around $1,400 U.S.) online.
Just last year, the duchess told another admirer that the sight of a baby can still make her feel "very broody." Perhaps a new necklace be in order someday?
If you're looking for a more affordable way to re-create the duchess's personalized necklace, Etsy customers have been loving this option that offers plenty of different fonts and colors to choose from.
The Duchess of Cambridge chose a $13 pleated leopard-print skirt from Zara and a black turtleneck to complete the look Wednesday.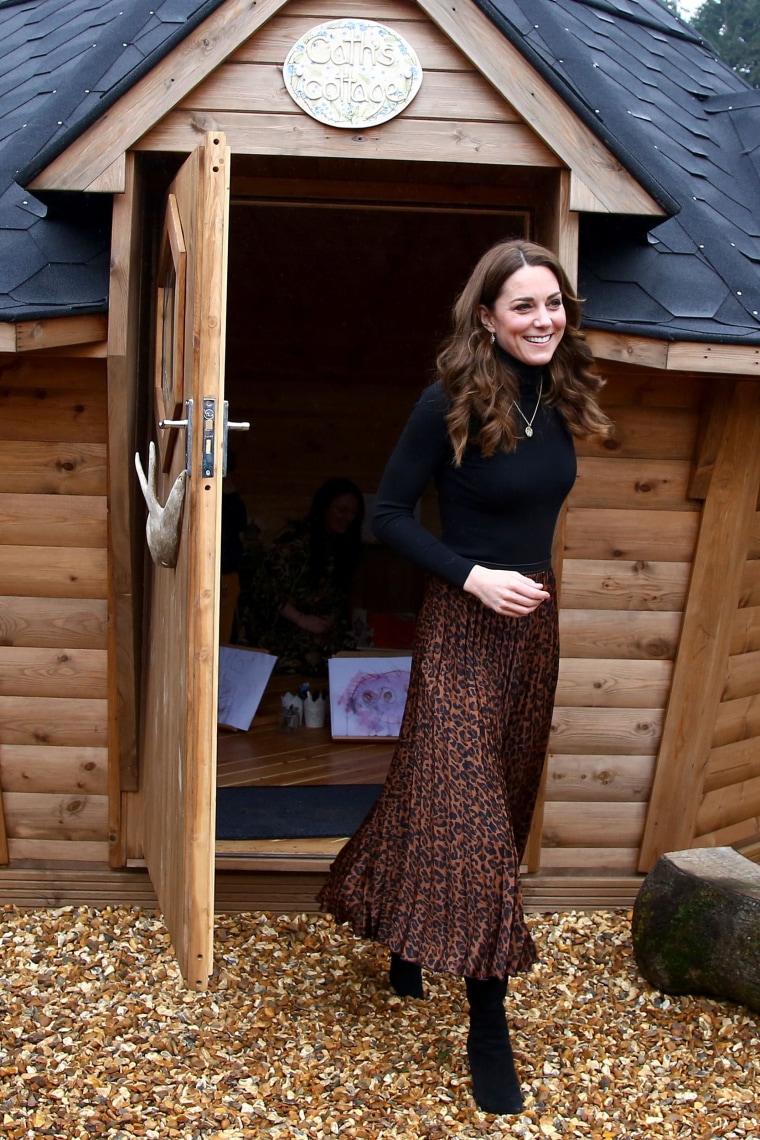 But, of course, she's not the only stylish royal to team up a fashionable look with a sweet mom-themed necklace. Her sister-in-law, the former Meghan Markle, has done that, too — more than once.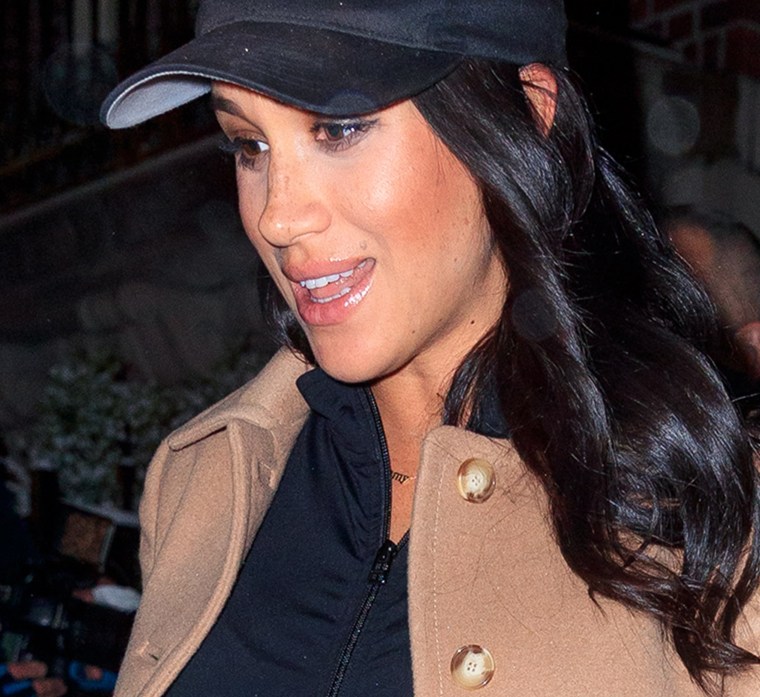 Back in February 2019, the Duchess of Sussex was spotted wearing a Jennifer Meyer necklace that read "mummy" while in New York City for her baby shower.
The Jennifer Meyer design goes for $850, though Etsy customers have been leaving rave reviews for this $18 option.
In July, two months after she and Prince Harry welcomed son Archie to the world, Meghan wore a gold "A" pendant when she attended Wimbledon to see friend Serena Williams play.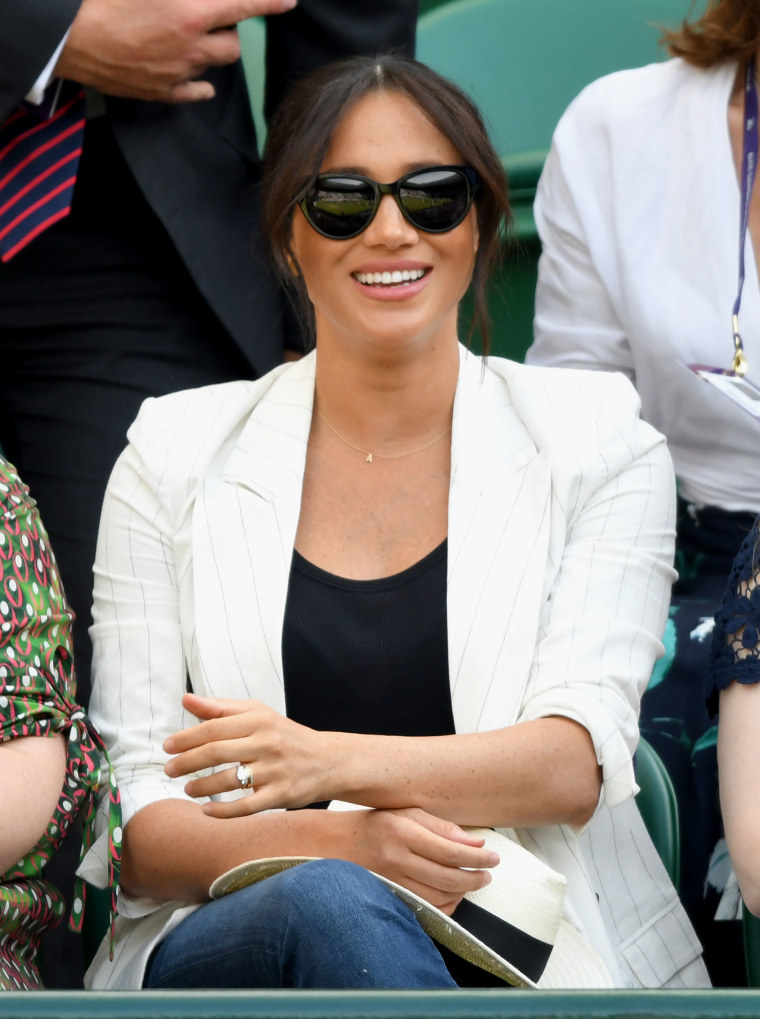 She went with a design by Verse Fine Jewelry, though this $18 design from Etsy has been a major hit with over 3,000 rave reviews.
Here's hoping these golden nods to motherhood are trend that continues among senior — and no longer senior — royals alike!