The wait is over: Kate Middleton's Issa engagement dress is back on sale! And this time around, the memorable dress is much more affordable.
Issa just rereleased the gorgeous design — now named the Kate Tie Wrap Dress — in a stunning green color, and it only costs $138 (compared to the original $600). On sale at the British store House of Fraser, the Kate Tie Wrap Dress will also be available in yellow, orange and lime later this month, according to Harper's Bazaar UK.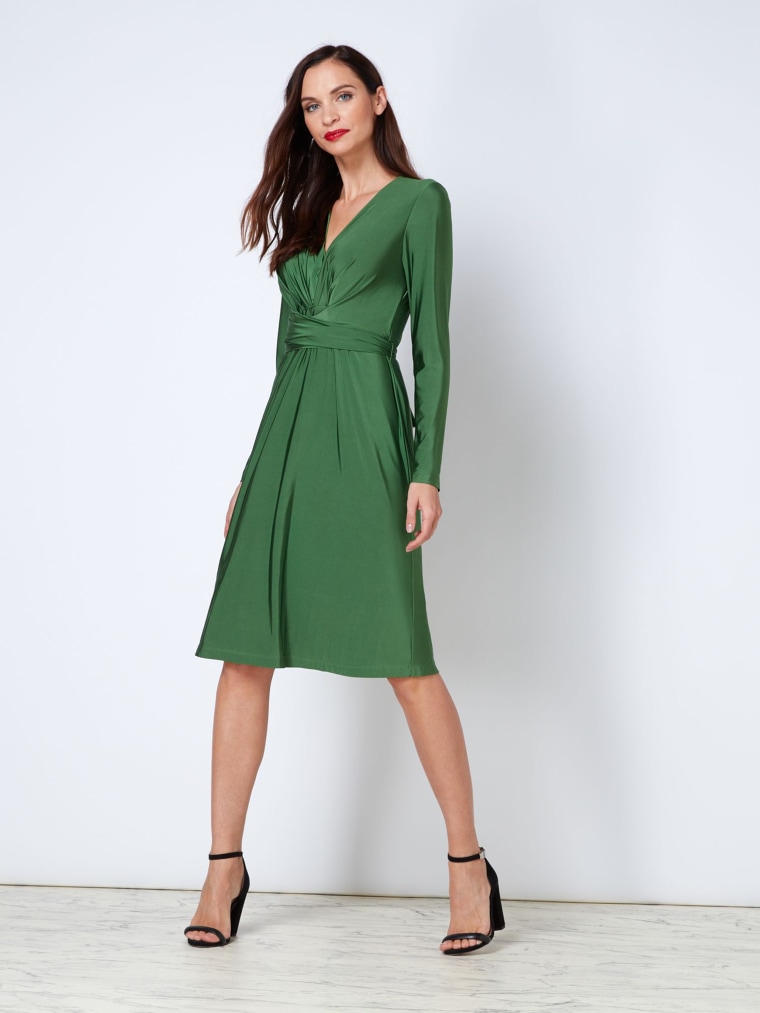 The Duchess of Cambridge famously rocked a dark blue Issa wrap dress back in November 2010 to announce her engagement to Prince William, and it sold out in a flash afterward.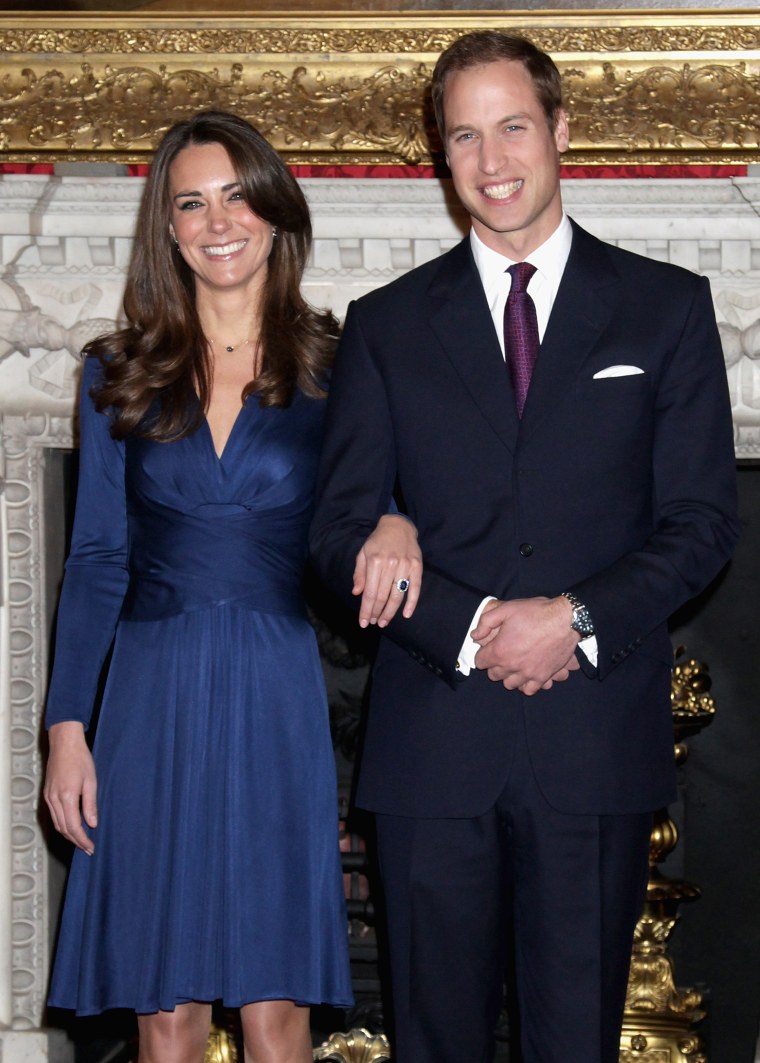 In addition, Issa has released a redesigned version of the original engagement dress, (it's also called the Kate Tie Wrap Dress), and you can grab this more fitted version for $138 in green, blue, black or maroon. But you'll want to act fast; if past instances of the "Kate effect" are any indication, this dress will soon fly off the hangers.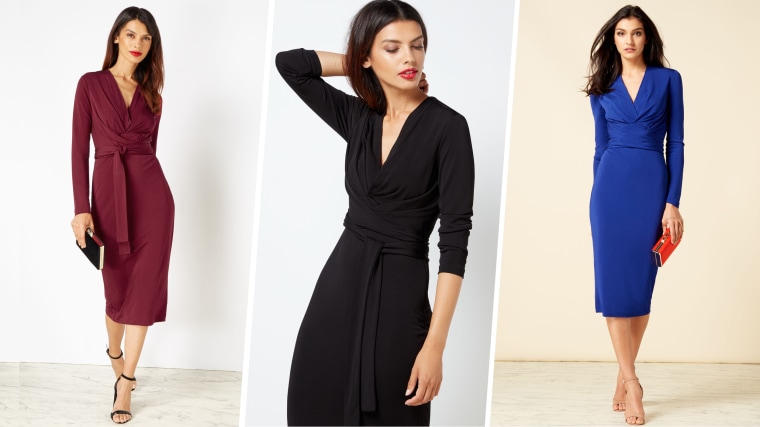 The past eight years have been quite the journey for Issa's creative director, Daniella Helayel. Experiencing an overwhelming demand for orders after the newly engaged Middleton wore the brand, Helayel left Issa, which eventually closed a few years later. Now she's relaunched at House of Fraser, and we're pretty sure fans of the duchess are going to be pretty thrilled!