That is how you rock a buzz cut!
Kate Hudson chopped off most of her hair in July, and she is still owning the edgy look. She showed off her buzz cut at the recent premiere of her upcoming movie, "Marshall," pairing her dramatic 'do with a metallic Stella McCartney dress. She shared a photo of her stunning look on Instagram:
The actress, 38, originally shaved her blond locks for her role in "Sister," an upcoming film directed by singer-songwriter Sia.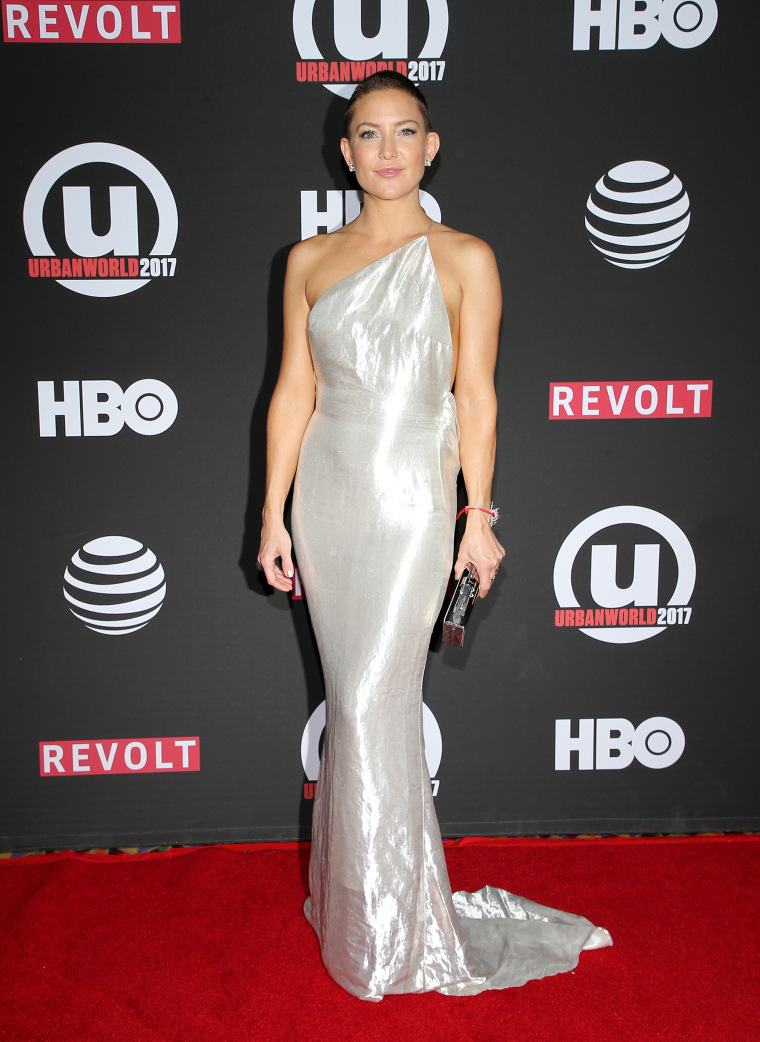 Hudson may have shaved her head for an acting project, but we wouldn't be surprised if she stuck with the cropped style after filming wraps up. The super-short cut accentuates her cheekbones and glowing complexion, and she has more than enough confidence to pull off the fierce look.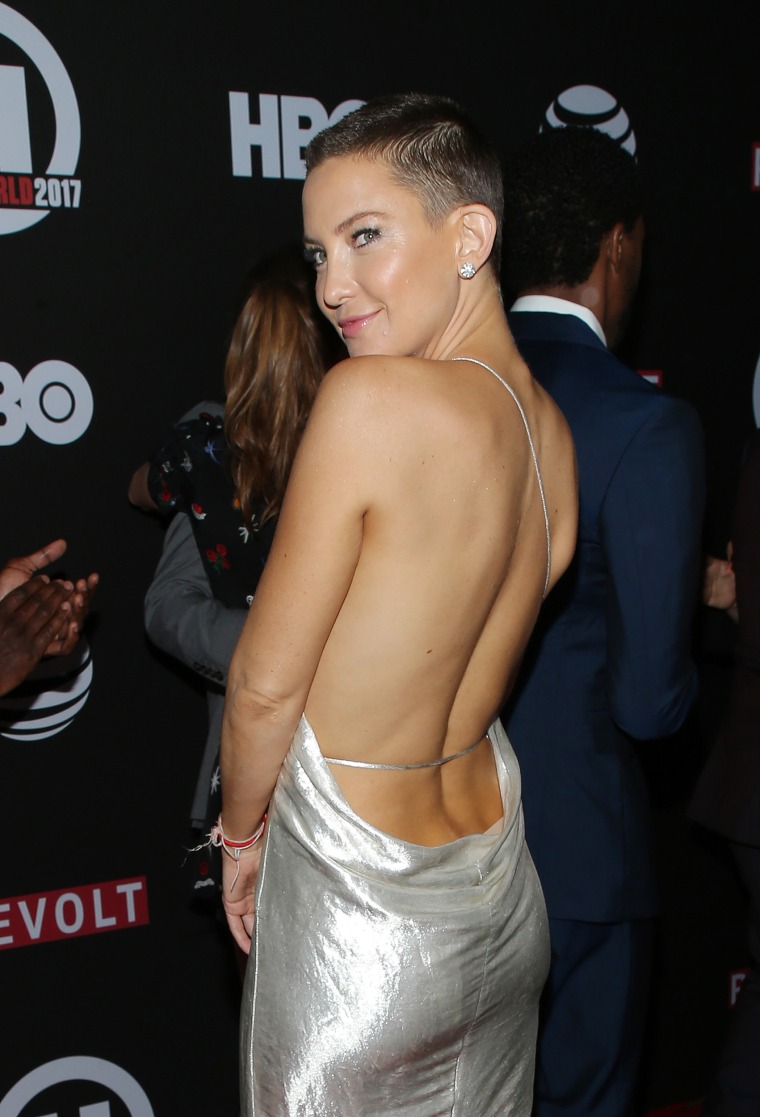 Plus, the bold hairstyle can move seamlessly from day to night. Her buzz cut added a modern twist to her delightfully retro suit during a recent outing in New York. (And those quirky, cat-eye sunglasses? Inspired.)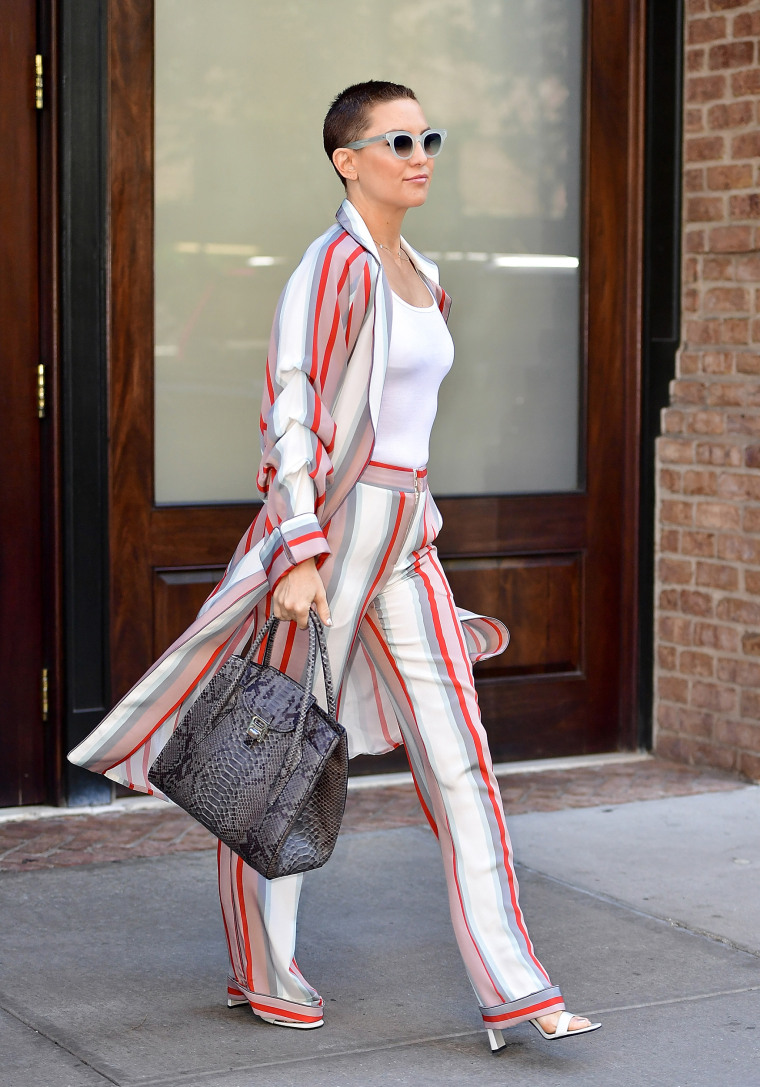 During another recent outing in the Big Apple, Hudson reminded us that a buzz cut can be a great, minimalist backdrop for super-bold accessories, like these '60s-inspired hoop earrings.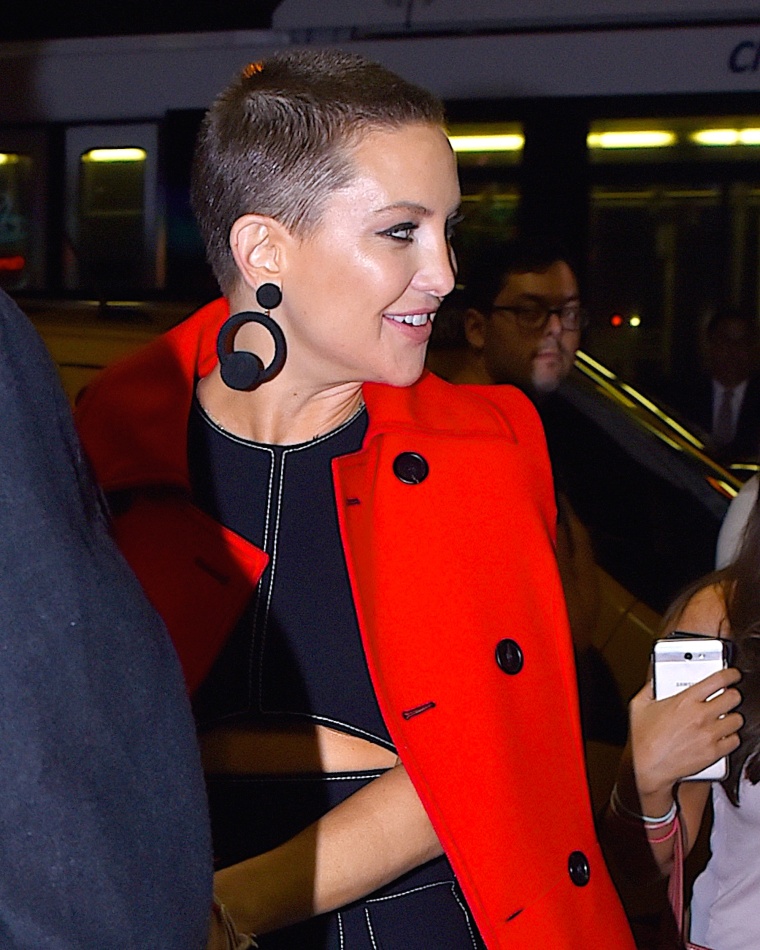 And, when her head needs a little protection, Hudson knows how to rock a statement hat.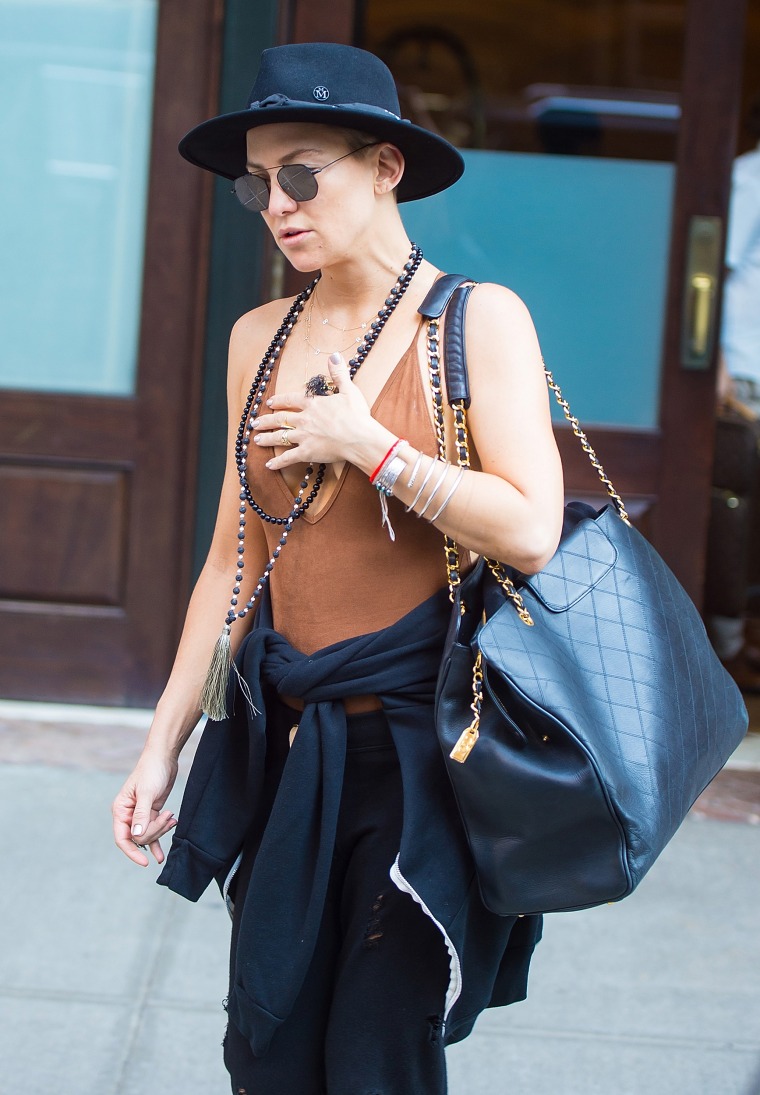 We're not sure if Hudson's buzz cut is here to stay — and obviously, we love her with long hair, too — but we can't get enough of her latest look!