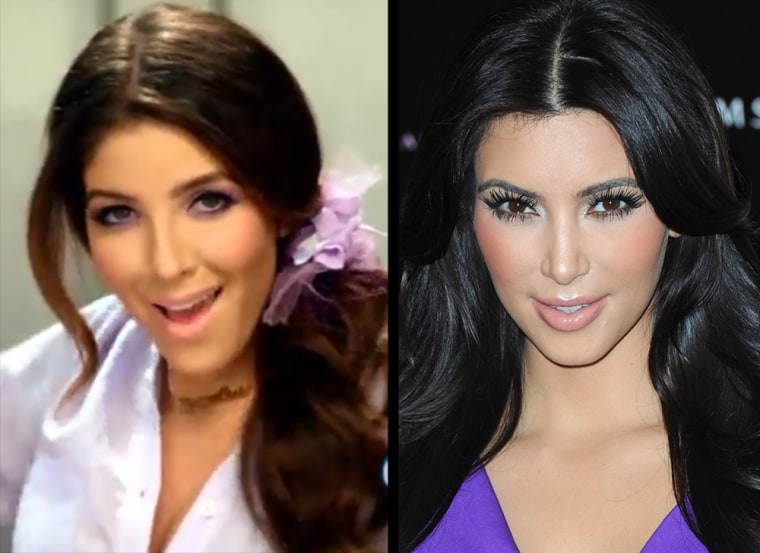 Imitation surely isn't Kim Kardashian's favorite form of flattery.
The curvy celebrity – best known for her exotic eyes and bootylicious behind – is none too pleased with Old Navy's "Super C-U-T-E" ads, featuring a very impressive Kim look-alike. Claiming that the ads are an intentional move to mislead the public, the reality-TV star is reportedly suing the clothing retailer, according to TMZ, for using model Melissa Molinaro, who bears an uncanny resemblance to her.
In the ad, which was viewed over 2 million times on YouTube, Molinaro is seen singing and dancing about a life that seems very Kardashian-esque. She's photographed by paparazzi, using her good looks to get out of traffic tickets, and claiming "I'm looking super cute ... This is real life, I'm not posing for a magazine."
All those things sound very, very Kim. Except, of course, the part where she wears affordable Old Navy duds.
Earlier this spring, Molinaro – an up-and-coming model and singer – responded to online fans who noticed the resemblance, saying she was "extremely" flattered. "[Kim Kardashian] is a beautiful woman ... That's an amazing compliment," Molinaro told E! News.
Adding to the peculiarity of the situation, Molinaro is dating (wait for it!) Kim's ex-boyfriend, Reggie Bush.
Well, no wonder Kim's upset.
More: Kardashian wedding registry total? $172,000