The supermodel gene clearly runs strong in this family!
Cindy Crawford's daughter, Kaia Gerber, just landed her first solo Vogue cover. Gerber, 16, revealed her upcoming February cover for Vogue Paris on Instagram.
"I MUST BE DREAMING," the teen wrote in a caption. "To (Vogue Paris) and everyone who made this cover possible...THANK YOU!"
She's following in the footsteps of her legendary mother, 51, who landed her own first Vogue cover at age 20.
The proud mom congratulated her daughter on Twitter with a simple note, "Full circle."
Gerber is already a rising star in the fashion world. She has scored campaigns with Marc Jacobs, Calvin Klein and Omega, and she has walked the runway for fashion houses including Alexander Wang, Fendi, Burberry and Chanel.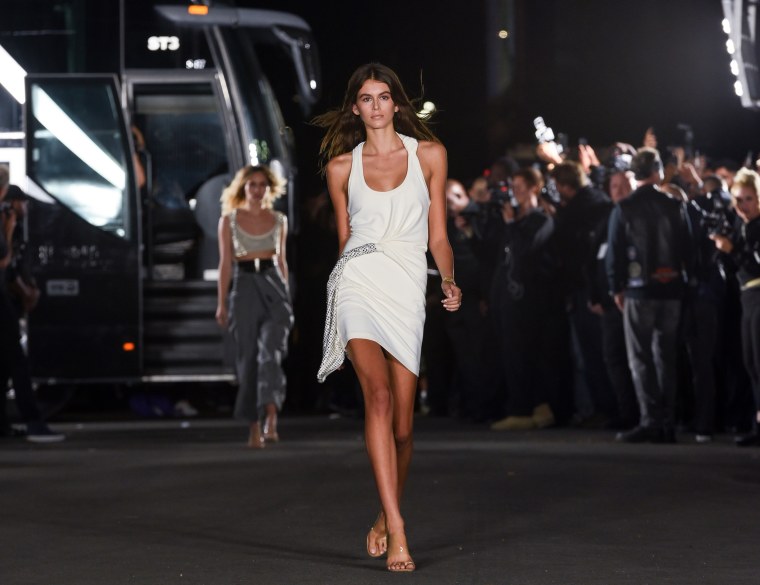 She made her New York Fashion Week debut in September.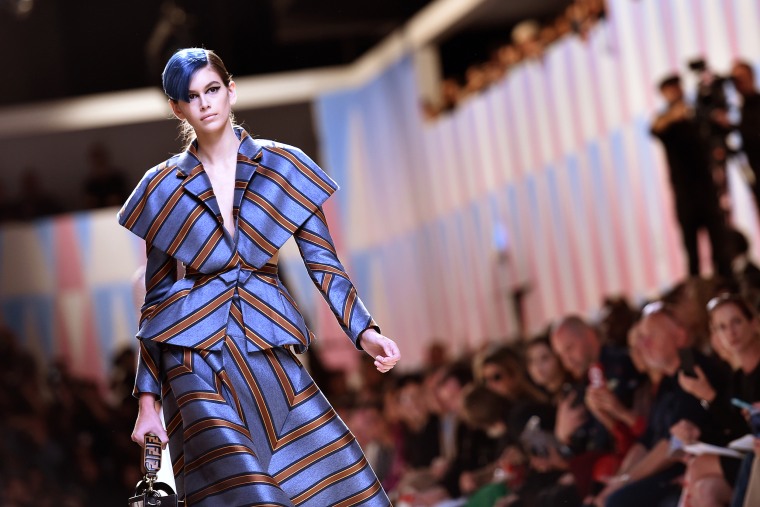 Gerber may not share her mother's iconic beauty mark, but they certainly look alike (they could pass for twins in their respective high school photos).
"I just don't see the resemblance," the teen joked about a photo of the pair on Instagram.
As Gerber builds her own career, her mom is always there to help her navigate the crazy world of modeling and high fashion.
"I just went with her on her first fashion season and I think the only advice I gave her was that you can only sleep five or six hours one night or two nights in a row," Crawford told The Cut recently. "It's cumulative — take the time to catch up on your sleep and have alone time."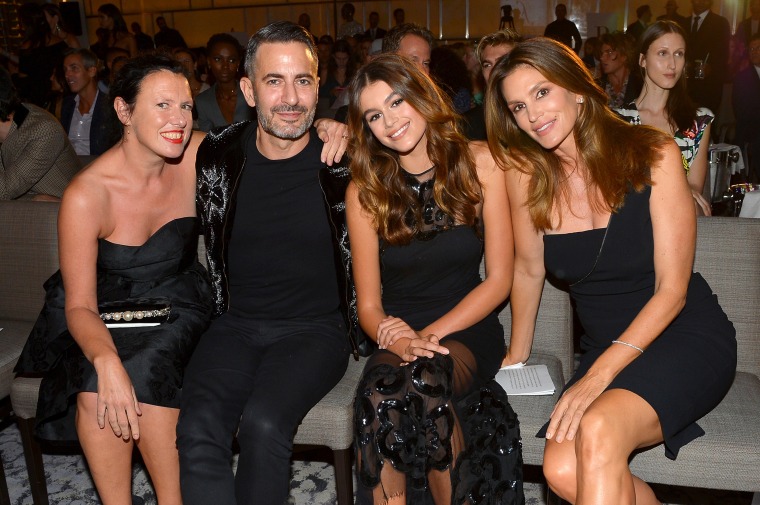 Luckily, seeing her mom balance her life as a supermodel has helped Gerber keep her feet on the ground when it comes to her work.
"The good thing is that she's grown up with seeing how I take care of myself," Crawford said. "So I don't really have to say that much to her."
Of course, Gerber has been walking the red carpet with her mom for a while now, so she has plenty of practice being in the public eye. How cute is the mom-daughter duo in this throwback photo?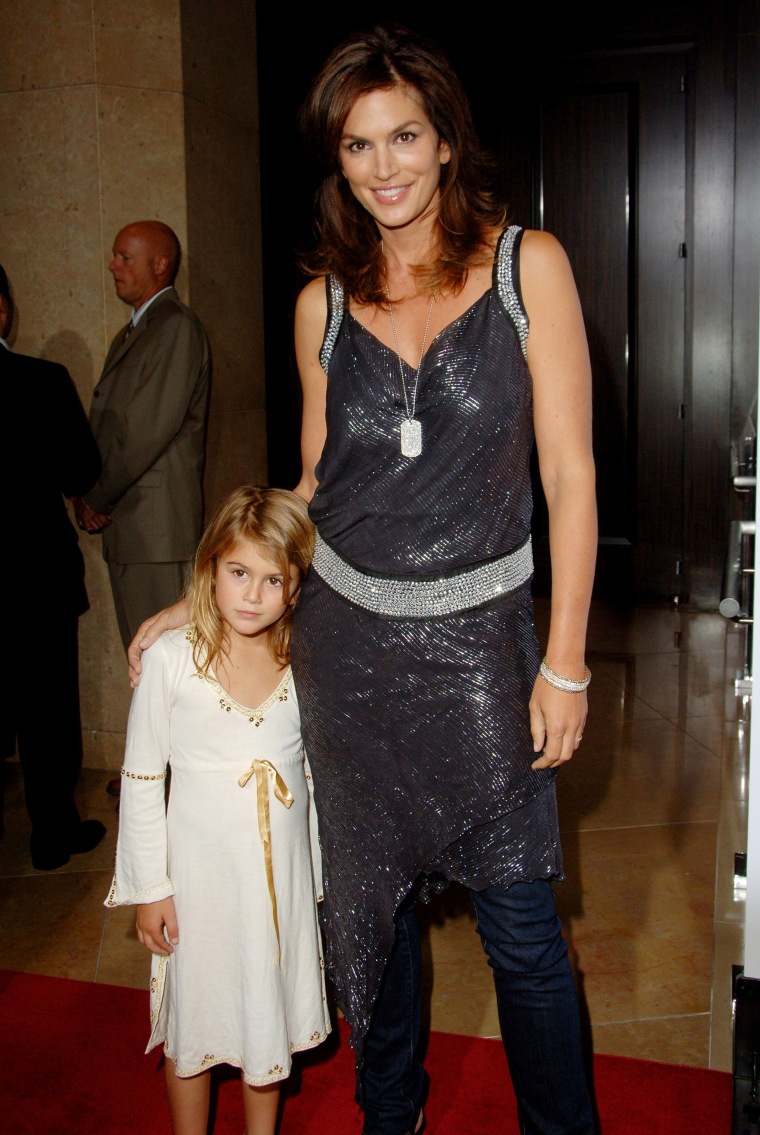 Gerber has accomplished so much at such a young age, and we can't wait to see what she does next!