For most people, socks are an afterthought — something to be worn through and then thrown in the trash. But at homeless shelters, they're a huge need, and a new fashion brand is trying to change that.
Bombas follows the one-for-one model popularized by brands like Toms and Warby Parker, and for every pair of socks it sells, it donates another pair to a homeless shelter. With its new, patriotic-themed Bombas Americanos collection, the company is specifically targeting homeless veterans.
"If you're living on the streets, you don't get the opportunity to change your socks. You might not even take your shoes off," Bombas co-founder Randy Goldberg, 36, told TODAY.com.
He and co-founder David Heath, also the brand's CEO, started the company in 2013 with help from a successful Indiegogo campaign, after hearing a statistic that socks are the No. 1 most requested item at homeless shelters. Through their work with charities across the country, many which help get their products into shelters, they started to see a trend: homeless veterans.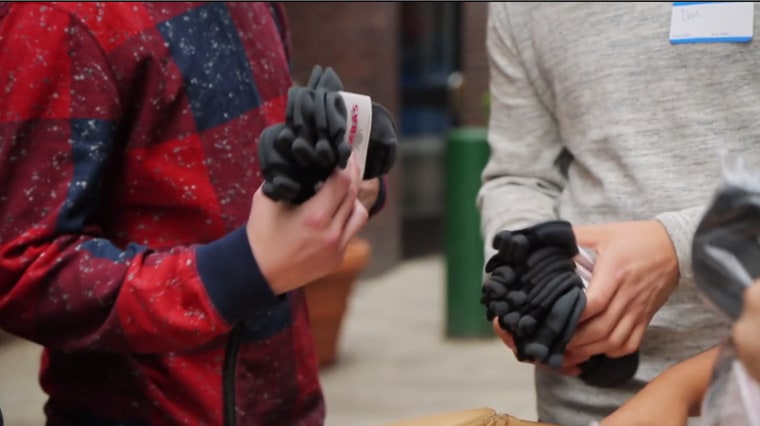 "When we were designing a sock for the Fourth of July, the lightbulb went off in our heads, and we said, man, there's a lot of homeless vets out there," Heath, 32, told TODAY.com. "Unfortunately, it's a big problem."
Veterans make up about 12 percent of the adult homeless population, according to the National Coalition for Homeless Veterans.
For every red, white and blue pair of socks ($12) sold from its new collection, Bombas donates a pair to a veteran. And they're not just any socks, Goldberg said, explaining that the donation socks have reinforced seams so they last longer, and an anti-microbial treatment to fend off fungus.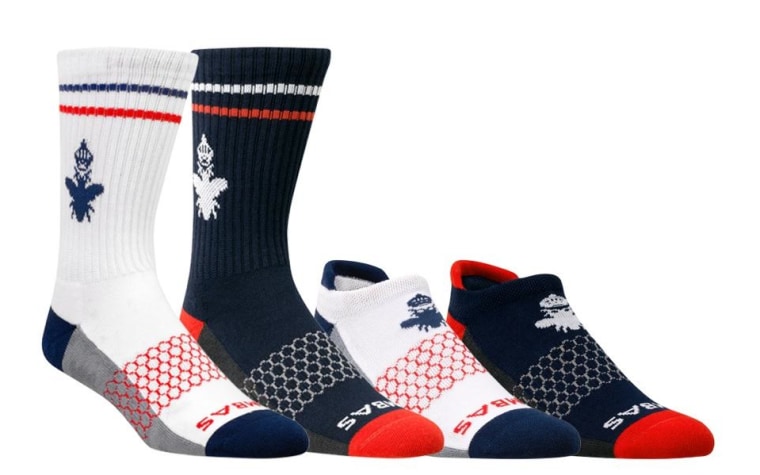 One veteran who was homeless until recently told TODAY.com that socks are a luxury item at shelters.
"Most homeless people, their shoes aren't in too great condition, so a fresh, clean pair of socks definitely helps," said Barry, 53, an Army veteran who struggled with drug problems and became homeless when he couldn't pay his rent. He recently got off the streets and moved into an apartment in New York City, and works two jobs — one as a shuttle bus driver at LaGuardia Airport and another for UPS.
"They keep you warm in the winter, keep your feet kind of safe," he said. "If your feet hurt or you have inadequate footwear or socks, it can cause all kinds of complications. You can't walk, you can't do much."
"Most people think of food, and that is important, shelter — definitely. But a nice pair of socks keeps your feet able to function," Barry added.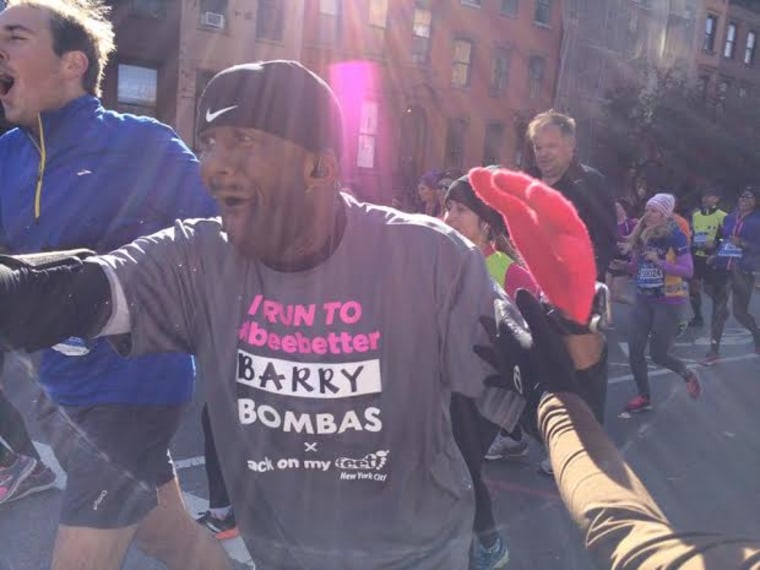 Heath said it's part of Bombas' "company culture" to volunteer. That's how they met Barry, working with Back on My Feet, an organization that uses running as a way to help homeless people. With their help, Barry ran the New York City marathon last year.
But Bombas' social consciousness is more than a shtick. Heath argues it's the future of business.
"What we're seeing is this corporate responsibility trend," he said. "For millennials and generations coming after ours, it's not a trend, it's an actual expectation. They care so much more about the practices of the business behind the product."
The one-for-one model has been catching on in recent years, and more fashion brands are also promoting sustainability and a philosophy that people should buy fewer, but better, pieces of clothing.