Lady Gaga's much-anticipated new film, "A Star Is Born," premiered last night, and Julianne Hough took the opportunity to show something new of her own: a new bob haircut!
The dancing pro stole the show with her cropped 'do and bangs, paired with a white wide-leg pantsuit and a beautiful berry lip. Hough's new chin-length cut has no shortage of texture and her fringe frames her face perfectly.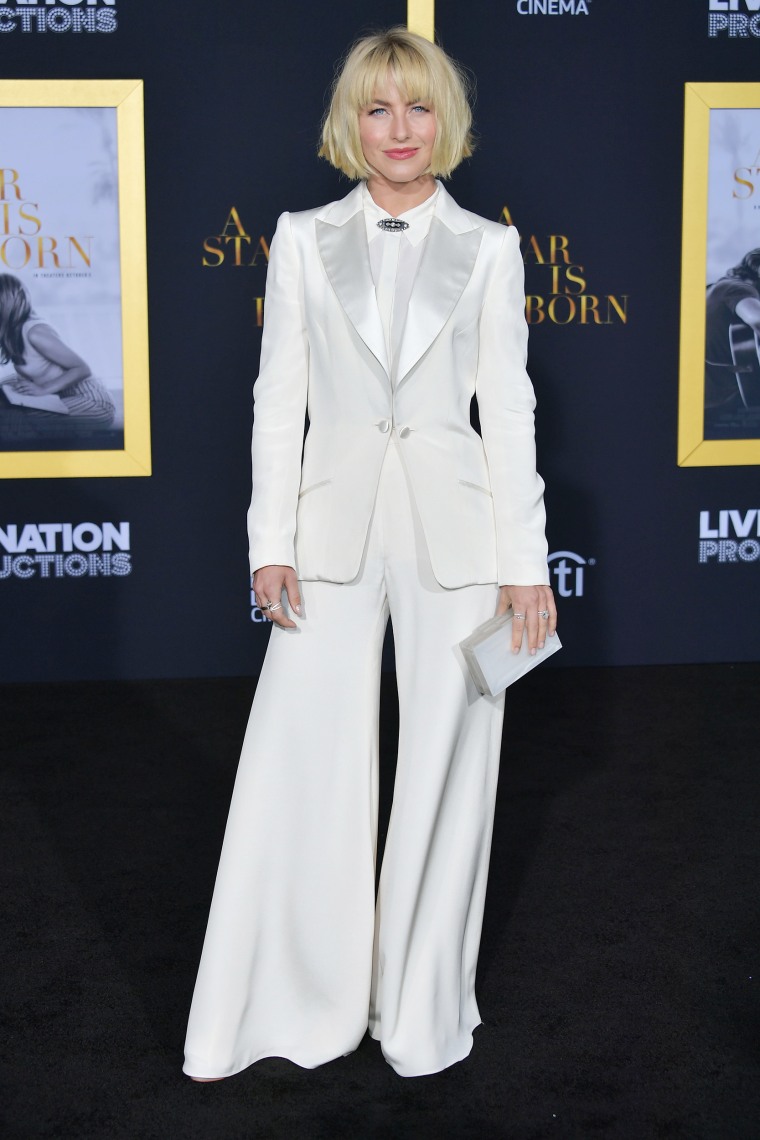 The 30-year-old recently returned to her blond roots after months of rocking an unexpected but fabulous red hair color. Hough explained her motivation to try red hair in an Instagram post in February: "I have never felt more like ME than I do right now!! I have always felt like a redhead my whole life, even to the point that I've thought that my future daughter would 100% be a redhead!"
But the "Dancing with the Stars" alumna posted another Instagram with her new hairstyle this week declaring she's "becoming more ME every day."
Hough loves to experiment with her locks, so she relies on her glam squad to keep her hair looking healthy. Last summer, Hough even revealed a few of the hair-protective products she used on her wedding day, including Joico Blonde Life Brightening Shampoo and Conditioner to add shine back to her hair.
Given her track record, we wouldn't be surprised if Hough switched up her hair again before the end of 2018, but in the meantime, she's giving us major fall hair inspiration!
See her past looks:
The dancer showed off her red hairdo last February.
Hough's hair sweet spot seems to be a soft blond color worn in loose waves.
The hair chameleon sported a voluminous bob with sideswept waves back in 2015.
The former "Dancing With The Stars" judge is known for her bold updos.
Shiny, long blond locks are one of the dancer's trademark looks.
The talented lady briefly flirted with pink highlights in 2015.
We'll never forget the time Hough cut her long locks into a flirty pixie!
TODAY editors, writers and experts take care to recommend items we really like and hope you'll enjoy! Just so you know, TODAY does have affiliate relationships. So, while every product is independently selected, if you buy something through our links, we may get a small share of the revenue.